Estimated read time: 2-3 minutes
This archived news story is available only for your personal, non-commercial use. Information in the story may be outdated or superseded by additional information. Reading or replaying the story in its archived form does not constitute a republication of the story.
Alex Cabrero reporting There are some categorical rankings you can do without. Being number one in Methamphetamine use for example.
But a survey of police departments shows Utah is tied with Arkansas for the largest increase in meth-related arrests.
Utah's meth arrests have increased 100-percent in the past year. If you still think it's not a problem, and it won't affect you, just ask one South Jordan family.
"They just came into our space and helped themselves to our belongings."
Yesterday, we told you how a South Jordan family woke up to a stomach-wrenching discovery.
"You definitely go through a range of emotions. Anger, maybe disbelief."
Someone went into their open garage, into their car, and stole credit cards, a drivers license, and other personal belongings.
"It was very inconvenient right before the 4th of July not to have credit cards or checks or anything like that."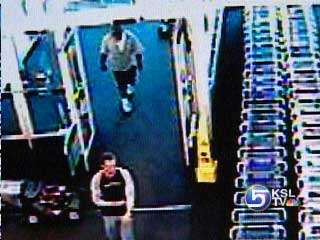 Right away, the family, who didn't want to be identified, called police and started canceling their cards.
Within a few hours, the thieves had used them at several stores across the valley.
The Sears Grand at Jordan Landing, captured the suspects on tape: Two men walking into the store to buy items, and a woman putting the items in their car. West Jordan police officers later found the car, and arrested all three suspects.
Bryan Griffith, West Jordan Police Dept.: "This was a group of people who did it together, and they did a lot of damage in one weekend. Luckily it stopped."
Officer Griffith says Dustin Kirk is the ringleader of this group, and says Kirk admitted to doing this several times to several families.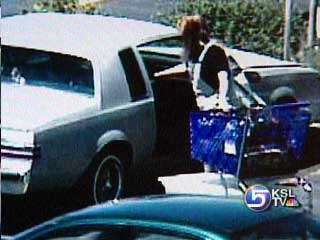 He did it for one reason:
Bryan Griffith, West Jordan Police Dept.: "This is the direct result of the need and the want for methamphetamine."
Meth is an increasing problem in Utah. One survey puts our state tied for number one for the highest percentage increase in meth related arrests.
Bryan Griffith, West Jordan Police Dept.: "It's an issue that needs to be dealt with, and we're doing our best to slow it down."
Meth is extremely addictive, and because addicts constantly need a fix, they're willing to steal anything they can sell to get money to buy their drug. So even if you don't use meth, it can affect you in other ways.
×
Most recent Utah stories