Estimated read time: 1-2 minutes
This archived news story is available only for your personal, non-commercial use. Information in the story may be outdated or superseded by additional information. Reading or replaying the story in its archived form does not constitute a republication of the story.
John Daley ReportingA man is under arrest tonight facing multiple molestation charges. Salt Lake City police say he targeted a teenaged victim through their connection at the man's workplace.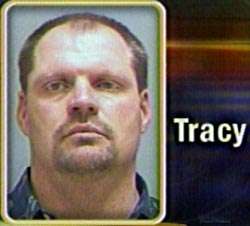 Lucky Dogs both boards and grooms dogs. Police describe the owner of the business as a sexual predator who used the promise of a job to lure his alleged victim. 39-year-old Blaine Tracy hired a 16-year-old boy to help him walk some of the dogs. They say on a number of occasions the man allegedly gave the boy alcohol and later drugs, and showed him pornographic videos, and eventually molested him.
Det. Kevin Joiner, Salt Lake City Police Dept.: "What we've got is a sexual predator that preys on roughly 14 to 16-year old kids and draws them into his business under the guise of working for him possibly. And uh, gets them involved with drugs and or alcohol and molests them."
Tracy has been charged with sexual abuse of a child, forcible sodomy, and sexual activity with a minor. Police say sexual predators often use dogs to lure younger children, sometimes asking, 'would you like to play with my puppy?' They say that same appeal that animals have to youngsters can make teenagers vulnerable as well.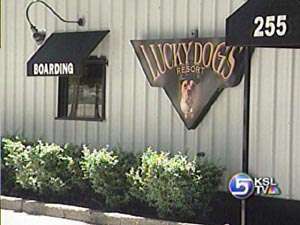 Det. Kevin Joiner, Salt Lake City Police Dept.: "Sexual predators are very clever in the way that they choose their victims and the way they draw their victims in. And they'll use whatever means they need to do that. And this person definitely used the draw, the lure of a job and helping out with the dogs."
We tried to talk to some other employees of the business today, but were unsuccessful. Police believe there may be other victims. Anyone with any information is asked to call Salt Lake police at 799-3000.
×
Most recent Utah stories