Estimated read time: 2-3 minutes
This archived news story is available only for your personal, non-commercial use. Information in the story may be outdated or superseded by additional information. Reading or replaying the story in its archived form does not constitute a republication of the story.
John Hollenhorst reportingForty-five mayors gathered in Utah today to see what they can do at the local level about a huge international worry: Global Warming.
The three-day conference is meant to be non-political. But there was sharp criticism of President Bush today from co-host Robert Redford.
Redford and the mayors say they're looking for practical, effective, solutions to one of the greatest problems facing the world: Climate change.
An implicit message seems to be, 'if the President won't do it, maybe the cities of this country can!'
As the glaciers melt in Glacier National Park, the scientific consensus is solidifying. Most scientists now believe greenhouse gas emissions from human activity are an important factor in Global Warming.
But President Bush has refused to support the so-called Kyoto Protocol, an international agreement to reduce greenhouse gases.
Actor-director Robert Redford says the President's position is unlikely to change.
Robert Redford, Actor-Director: "We can feel sad, maybe embarrassed, that our world leader doesn't take a position with other ones. But the solutions being taken by the mayors is I think a great positive step."
Redford is co-hosting the conference of mayors, along with Salt Lake's Rocky Anderson.
Rocky Anderson, Mayor of Salt Lake City: "We're facing very significant challenges. We need leadership everywhere."
For some coastal cities, it may be a survival issue if oceans rise and hurricanes batter the shores. Conversely, drought put the issue front and center in Seattle.
Greg Nickels, Mayor of Seattle: "So around the country people are realizing that the climate is changing and it isn't for the better. So I think people do have a lot at stake in their own communities. "
The mayors will compare notes on energy efficiency, pollution reduction, recycling and the like to reduce greenhouse gases.
Greg Nickels, Seattle Mayor: "As of Friday 169 cities have joined and agreed they will, at the local level, try to meet or exceed the Kyoto protocols."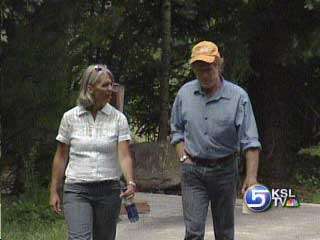 Rocky Anderson, Mayor of Salt Lake City: "When you see hundreds of cities committing to reduce greenhouse gas emissions, that's an important statement, not only to our federal government but also to the international community."
Redford's first conference on the topic was 16 years ago. He's still waiting for action at the national level.
Robert Redford, Actor-Director: "But now I have hope that the people are waking up, more and more people are becoming involved. On citizen levels, grass roots levels, which is basically where I think the work is going to come, from the grass roots, because it's not coming from the top."
The conference at Sundance the next couple days is by invitation only. The biggest name attending is former Vice President Al Gore. His speech to the mayors' tomorrow night is closed to everyone else, even to reporters.
×
Most recent Utah stories