Estimated read time: 2-3 minutes
This archived news story is available only for your personal, non-commercial use. Information in the story may be outdated or superseded by additional information. Reading or replaying the story in its archived form does not constitute a republication of the story.
Sam Penrod Reporting"It was traumatic to begin with, it was an issue that none of us would want to experience."
A sanitation worker makes a horrible discovery. A woman's body is found in a garbage sack. The worker found the dead woman just after midnight. Now police are trying to determine the cause of death.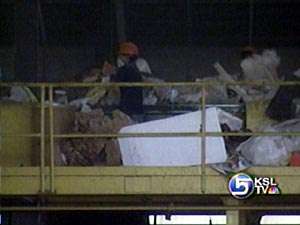 Police don't know yet who the woman is. They are looking at missing person's cases and waiting for autopsy results. But because the woman's body was found in a garbage bag, police say that is a strong indication they are dealing with a homicide.
It was just after midnight as a worker at Metro Waste was sorting through recently delivered garbage to be sorted, that he made a horrible discovery.
Paul Richards, Metro Waste: "The employee first saw what he thought was blood, that's what drew his attention to it first."
But for the worker, the discovery would become even more gruesome.
Paul Richards, Metro Waste: "And then he noticed that there was red hair and he took a hold of the hair before he realized it was a body."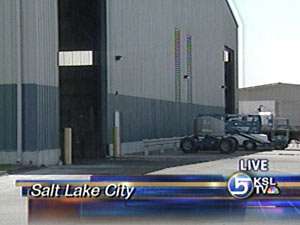 That's when the company immediately shut down its operations and called police. Detectives arrived to the scene and began collecting evidence, overall police spent six hours, trying to find any clues connected to the case.
Lt. Steve Cheever, Salt Lake City Police Dept.: "Garbage from all over the valley is brought here in their dumpsters for processing and is brought to this location."
What police do know is that the dumpster was collected yesterday between five in the morning and five in the evening. The company is assisting police in trying to determine where the dumpster came from.
Paul Richards, Metro Waste: "We could actually isolate which trucks brought which waste from which location at specific times, so I think from investigation we'll be able to at least identify the potential areas that the body could have come from."
Police aren't saying how long the woman may have been dead, but the workers here believe it was likely recently.
If you have any information you believe may helpful in this investigation, call the Salt Lake Police.
×
Most recent Utah stories