Estimated read time: 1-2 minutes
This archived news story is available only for your personal, non-commercial use. Information in the story may be outdated or superseded by additional information. Reading or replaying the story in its archived form does not constitute a republication of the story.
Sam Penrod ReportingA fire at the south end of the valley caused a scare for fire crews tonight. The blaze broke out about 8:30 when a power line fell on some dry brush. It happened in Draper at 12300 South.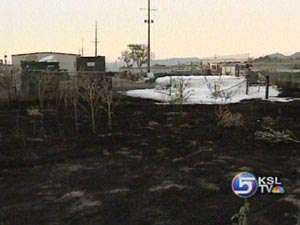 It was a close call at a lumberyard when the fire started in some dry brush. That burned over to a plastic pipe, which sent a huge plume of black smoke into the air. Firefighters got the call at 8:30 tonight and responded to the fire at the Jensen Lumberyard in Draper.
Firefighters could see the smoke from the fire station, and that's why they triggered a three-alarm response, fearing the entire lumberyard was on fire. However, when they arrived they found it was only the plastic pipe causing all of the smoke, and firefighters were able to get the blaze extinguished within a few minutes.
Rand Andrus, Battalion Chief: "Fortunately the spread was stopped quick enough that we didn't get into any of the structures. We could've been here all night on a structure if it would've kept going. But we were able to get to it quick enough and get it put out. We lost a pile of PVC, and I don't know what the money on that is, but compared to what the business, this shouldn't even slow them down for work on Monday.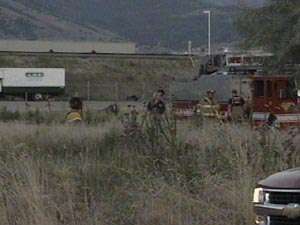 The culprit for the fire is a large power line that runs overhead. Either the transformer or a power line failed, then all it took was a few sparks on the dry grass. The power outage has caused some stoplights in the area to go out.
×
Most recent Utah stories