Estimated read time: 2-3 minutes
This archived news story is available only for your personal, non-commercial use. Information in the story may be outdated or superseded by additional information. Reading or replaying the story in its archived form does not constitute a republication of the story.
Shelley Osterloh ReportingA Utah organization is working with villagers in a West African country to build classrooms. The group --- called the Daily Dose foundation -- is known locally for its efforts to teach Utah's non-native speakers to learn English. Now a village in Mali has asked the Utah based organization for help.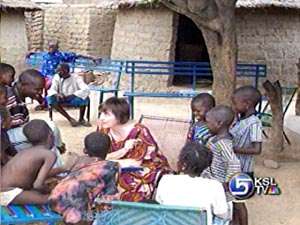 It was 120 degrees in the shade but still children pack the tiny three room school in the Mali Village of Tentou. Usually only children under about 12 attend school here. Middle school age children walk three miles to attend class in another village, return home for lunch and head back again -- walking 12 miles a day.
Former NBA player Soumalia Samake came from this village. He asked the Daily Dose foundation to help build more classrooms for the village's 400 children. So last April the foundation sent a team of experts to assess need and devise a plan. Among those who went were BYU professor Joan Dixon and Yeah Samake, who was born in Mali but educated at BYU.
N.Yeah Samake, Exec. Dir. Daily Dose Foundation: "Consistently each group, came up with the same need. We need right now, three buildings, three classrooms for our children to finally go to school in our own village."
But instead of building the classroom for the village, they decided to work together.
N.Yeah Samake: "So they said, we have the land, we will provide the land, and we will ask of the young men in the village to contribute all of the labor necessary for building of the house."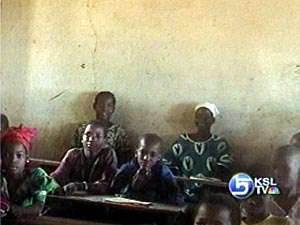 The architect working with Daily Dose came up with idea of using pressed adobe bricks, which stay cooler in the hot African sun. So they plan to send to Mali the press for the bricks.
N.Yeah Samake: "So all together this is going to cost about 35-thousand dollars. And the same press will be used to build classrooms all over the country."
Yeah Samake says the project is well suited to the goals of the Daily Dose Foundation -- Empowering through Education. The Daily Dose Foundation has completed other education based building projects in the Guatemala with the help of BYU students.
×
Most recent Utah stories