Estimated read time: 2-3 minutes
This archived news story is available only for your personal, non-commercial use. Information in the story may be outdated or superseded by additional information. Reading or replaying the story in its archived form does not constitute a republication of the story.
Alex Cabrero ReportingWhen Wasatch Junior High went up in flames it changed the face of the school closure question in the Granite School District. Tonight they take the next step into the future of students and the buildings where they are educated.
Administrators are set to make final recommendations to the board of education tonight. But while school officials decide on a new building, their neighbors to the south can offer good advice. A new middle school is being built in Herriman and the fire safety features are better than in most firehouses.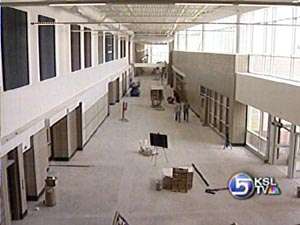 Heating coils are being placed underneath the sidewalks so they won't freeze in the winter. If that is what's being done outside the school to keep students safe, just wait 'til you hear what's being doneon the inside.
Conrad Pelzer is one of the workers putting together Herriman's new middle school. He's impressed, especially with the fire safety features.
Conrad Pelzer, Wall Contractor: "If this school caught fire, there'd be so much water coming down on everything, it'd put it right out. This school won't burn down like that one did."
That one, as in Wasatch Junior High School, which last week nearly burned to the ground. Old construction and poor water pressure were blamed as to why it went down so fast.
Conrad Pelzer: "It was really touching to see it burn. I was at home and saw the fire, and it was a tough thing to see."
Tough because Pelzer is a former Wasatch Junior High student. Now he's helping build this other school for future students.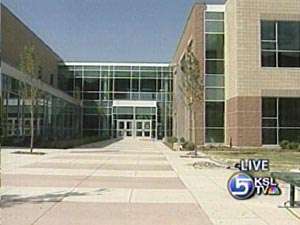 Kyle Taft, Architect: "If a smoke detector goes off, it'll automatically shut down that mechanical system."
We got a tour of the new school. Fire walls, non-combustible building materials, and fire flow monitoring are all part it, and huge water lines so water pressure will never be a problem.
Kyle Taft: "We almost had to install a pressure reduction valve on the line to prevent doing damage to the system."
The Jordan School district went above and beyond what current fire codes are, just to be extra safe.
Bruce Barnes, Architect: "This is the best school I've ever been involved with."
It's certainly one of the safest.
Conrad Pelzer: "It's nice to have. It's good for the kids to know your kids are safe."
Students in Herriman will start coming attending the school this Fall. As for students affected by the Wasatch Junior High fire, a decision is expected tonight to how they'll be split up and what schools they will go to.
×
Most recent Utah stories