Estimated read time: 2-3 minutes
This archived news story is available only for your personal, non-commercial use. Information in the story may be outdated or superseded by additional information. Reading or replaying the story in its archived form does not constitute a republication of the story.
John Daley ReportingA pair of women shot in a crime spree in Tooele County last year are suing the state of Washington. The basis for the lawsuit is a released convict who wasn't properly supervised.
Last year a twice-convicted sex offender from Washington went on a crime spree, killing a 17-year-old girl in Mountain Home, Idaho then shooting two Utah women – one, Kimberli Lingard at a Grantsville laundromat, the other Dee Jensen at a convenience store in Delle.
The suspect, Richard Wilson, a convicted rapist, led police on a chase then shot himself. Now the two survivors are suing Washington's Department of Corrections. The suit contends the agency considered Wilson at high risk to re-offend, yet didn't provide even minimal supervision and were unaware of his death for some time.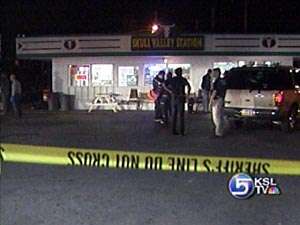 The suit claims his corrections officer had a warrant issued for his arrest 12 days after he shot the two women and committed suicide. A few days after the shootings one victim recounted that harrowing night.
Dee Jensen, Shooting Victim: "I think that he had no remorse at all. He didn't hesitate, he didn't hesitate one second. This man had dead eyes, he had absolutely no soul. You could look at him and know that there was nothing there; he cared about no one. I don't go for that bleeding hearts thing about him being an abused child and maybe falling through the cracks. I don't care somebody along the way, I mean this man was 40 years old, someone surely should have seen the signs.
Both victims declined to talk today, but Dee Jensen issued a statement saying: "With a single shot, Wilson stole everything from us. We've not only lost the business, but most of our disposable income from it. Had the state of Washington done its job, Wilson would have never been able to commit these crimes."
Jensen says one of the only blessings from this story is that her daughter was supposed to be working in the convenience store that night, but she was sick. Dee Jensen says if her daughter had been the one shot, she may have not recovered.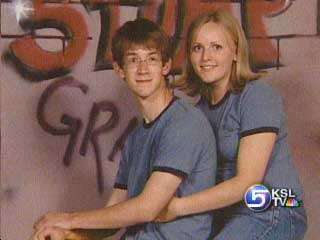 We spoke briefly with Kimberli Lingard Wednesday afternoon, she is doing better and is preparing for college in the fall.
Washington's Attorney General did not comment on the case.
×
Most recent Utah stories