Estimated read time: 2-3 minutes
This archived news story is available only for your personal, non-commercial use. Information in the story may be outdated or superseded by additional information. Reading or replaying the story in its archived form does not constitute a republication of the story.
Amanda Butterfield reporting Local law enforcement and National Guard members are training Thursday in case an attack, such as the bombings in London, were to happen here.
Thursday's drill is a certification test for the 85th Civil Support Team.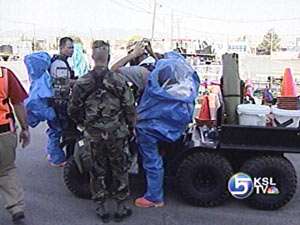 Here was this morning's scenario:
-South Salt Lake fire responded dumpster fire.
-When saw what was inside the building, knew they needed back up, called in the 85th .
Weapons and hazardous materials: That's all these soldiers know is what's waiting for them inside the building.
Steve Foote, Fire Chief, South Salt Lake City Fire: "It's extremely impressive to watch the level of expertise these folks have."
The 85th Civil Support Unit was called in to pick up where South Salt Lake first responders aren't trained. This is the first drill of its kind, where South Salt Lake has worked side by side with the National Guard.
Maj. Hank McIntre , Utah National Guard: "In the past we've had concept of national guard going overseas to keep threat out of borders, since 9-11 we know that threat is with in our borders."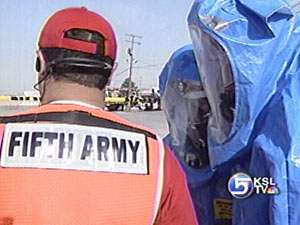 Since the attacks of 9-11, it has been apparent there may come a time local first responders will need federal help.
Steve Foote, Fire Cheif, South Salt Lake City Fire: "Today again, bombings in London, the activity is still there, so when something does happen, we have resources available to us."
Watching closely in the orange vests are observers, evaluating the 85th CST, and they will determine if they pass this certification.
Maj. Hank McIntre , Utah National Guard: "Citizens should feel much safer because it's one additional resource that local civil authorities have to combat the threats that are out there."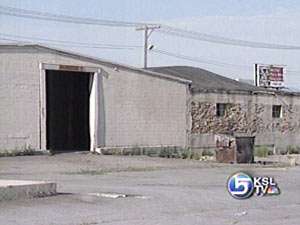 The 85th CST will never be called out of the country, there job is to stay local here, or inside the country to assist.
The 85th CST was activated in December of 2004 in West Jordan, and is funded through Congress.
×
Most recent Utah stories