Estimated read time: 3-4 minutes
This archived news story is available only for your personal, non-commercial use. Information in the story may be outdated or superseded by additional information. Reading or replaying the story in its archived form does not constitute a republication of the story.
SALT LAKE CITY -- When you fly helicopters for a living, the way Terry Mercer does, safety has to be on your mind 100 percent of the time.
Then again, when you land on a narrow rock pinnacle, safety depends on who you're talking to.
"It was very critical that I got the skids down in the proper way so the aircraft would be down and solid," Mercer said.
Mercer is a pilot for the Utah Department of Public Safety. Tuesday morning, he helped find a missing hiker in a slot canyon in the Red Mountain area of Washington County.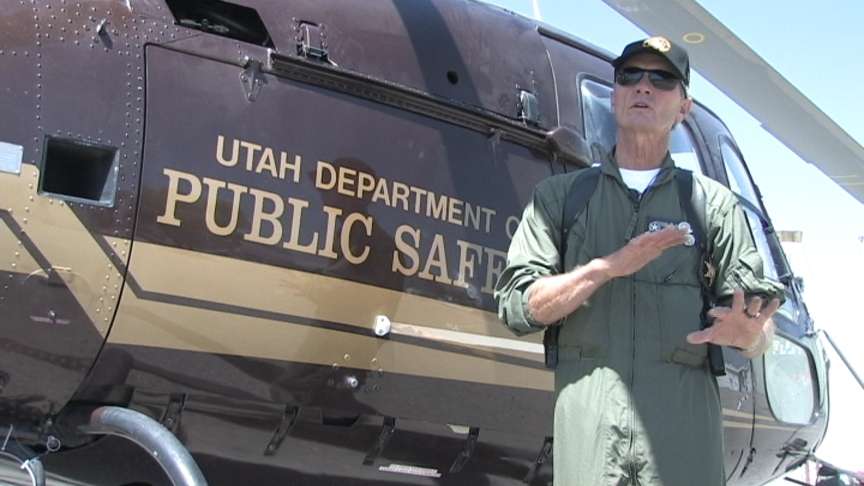 Mercer dropped off rescuers about a half-hour's hike away, but he wanted to get them closer. That narrow rock pinnacle was his idea of safe.

"I looked at that pinnacle and I thought: I could land on that pinnacle, and that's a lot closer and a lot easier than what I've been doing," Mercer said. "I brought a rescuer there, and he said we can get up here easy if you can land here. I said I can land here."

Mercer landed on that rock pinnacle about a dozen times, bringing rescuers back and forth. Not once did he feel unsafe.

"The pictures are amazing, but the situation was the blades weren't close to rocks, I didn't have any wind, everything was in my favor and it really was a very safe scenario," Mercer said.

Of course, when you have 25 years flying experience with the Navy, and another nine years flying for the state of Utah on rescue missions, landing on a rock is a piece of cake.

"Hovering over the back end of a destroyer, picking up personnel with the destroyer rocking back and forth is more unnerving than this was, yes," Mercer said. He says the best part of the operation was knowing he made a difference in someone's life.

"I was pumped up because it was fun to go out there and help somebody that is in need. He probably would not have survived if we hadn't gone through what we went through. That landing changed it from basically an all-day operation to a two- or three-hour operation," Mercer said.

Hours after the mission, while he was back in bed, Mercer admits his adrenaline was still pumping. That adrenaline rush kept him focused and safe all day long.

"Last night at 2:00, I still couldn't sleep. So, I got on my motorcycle and went up the freeway," Mercer laughed.

Even pilots need an escape.

Meanwhile, the rescued hiker, 49-year-old Jim Williamson of Salt Lake City, is still at Dixie Regional Medical Center. His condition has been upgraded to fair.

Williamson released a written statement thanking those who helped during his rescue. [CLICK HERE to read Williamson's statement]

E-mail: acabrero@ksl.com

×
Related stories
Most recent Utah stories