Estimated read time: Less than a minute
This archived news story is available only for your personal, non-commercial use. Information in the story may be outdated or superseded by additional information. Reading or replaying the story in its archived form does not constitute a republication of the story.
We gave away a pair of tickets today to the season opener - BYU at Cowboy's Stadium taking on Oklahoma. We have two more tickets, airfare and hotel to give away tomorrow and Friday in the 7:00 hour. Listen to win.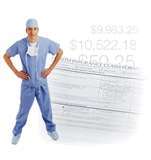 It goes online today - the Utah Health Exchange. It's sort of like Travelocity for health insurance. It starts with small businesses in Utah, but will likely grow. People who have been priced out of the health insurance market will now have access. Sounds fascinating. Click here to hear the explanation from Dr. Thurston.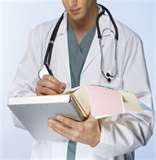 A new report shows that we could have a shortage of 40,000 primary care physicians by 2020. Dr. Timothy Johnson from ABC news joined Grant and Amanda this morning to talk about the longer hours and lower pay that await new primary care physicians. Dr. Johnson commented on what part of health care reform is addressing this growing problem. Click here to hear the interview.
×
Most recent News stories