Estimated read time: 2-3 minutes
This archived news story is available only for your personal, non-commercial use. Information in the story may be outdated or superseded by additional information. Reading or replaying the story in its archived form does not constitute a republication of the story.
SALT LAKE CITY -- Can teens be taught comprehensive sex education in Utah schools? It's a controversial subject.
Planned Parenthood's Action Council says it's trying to diffuse some of that controversy by simply talking with parents, teachers and community groups across Utah.
The group held a meeting Tuesday night in Tooele where school district administrators and a representative from the health department listened to the group's latest push to get sex education taught in schools.
The group is crafting a bill along with Democratic Rep. Lynn Hemingway to be introduced in the next legislative session. The bill is modeled on a North Carolina program that allows parents of seventh-graders and up choose between an abstinence-only program or a more comprehensive sex education program.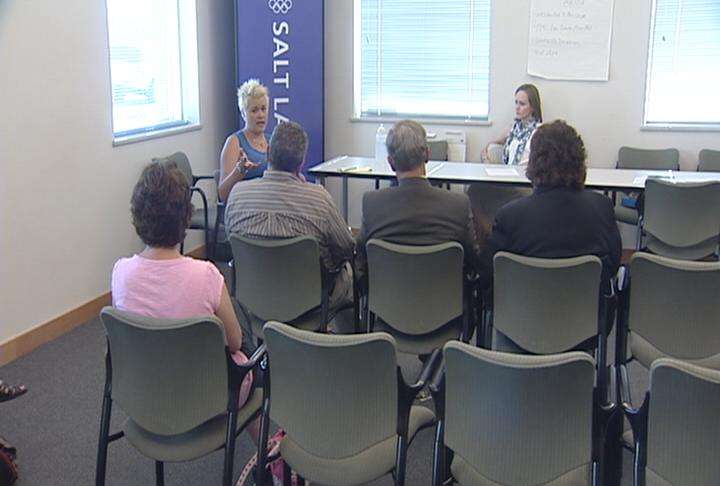 Planned Parenthood Action Council Executive Director Melissa Bird says sex education is critical for teenagers and their health right now. She says teen sexually transmitted disease rates are skyrocketing in the state.
"This is becoming a more and more important health care issue to talk about with our young people," Bird said. "Chlamydia is the No. 1 communicable disease in Utah."
Right now, there's a bill in draft form that would create a dual track program for sex education and abstinence only.
Bird says the key is parents get to choose which program is right for their child. She also says the curriculum for those programs would be crafted by the State Board of Education.
Tooele School District Superintendent Terry Linares says parent and community involvement is also paramount.
"I think we're open minded, that we're open to looking at it with parents and community," Linares said.
Bird says she understands there are a lot of people out there with their own opinions and beliefs about how sex education should be taught to teenagers. She says her efforts have come up against some resistance from the state parent-teacher associations and other organizations that don't like the idea of teaching comprehensive sex education in schools.
CLICK HERE for more information from the Centers for Disease Control and Prevention about from sexually transmitted diseases.
E-mail: lprichard@ksl.com
×
Related links
Most recent Utah stories