Estimated read time: 6-7 minutes
This archived news story is available only for your personal, non-commercial use. Information in the story may be outdated or superseded by additional information. Reading or replaying the story in its archived form does not constitute a republication of the story.
It was supposed to be the most turbulent off-season since the Stockton to Malone era came to an end in the summer of 2003. But the decisions made by Carlos Boozer, Kyle Korver, and Mehmet Okur killed much of the drama. All three decided against testing free agency and did not opt out of their current contracts. It may have removed much of the drama, but it certainly didn't simplify things for the Jazz front office.
Two big questions remain.
First, will the Jazz be able to keep Paul Millsap without taking on $10 million of luxury tax and the highest payroll in the NBA?
The free agency negotiating period ends at 10 p.m. Tuesday, yet no word on any contract offers for Millsap. His agent was looking for $10 million a year but that kind of "crazy money" is not out there this summer. According to reports, teams like Oklahoma City and Portland which have money to spend, have other plans.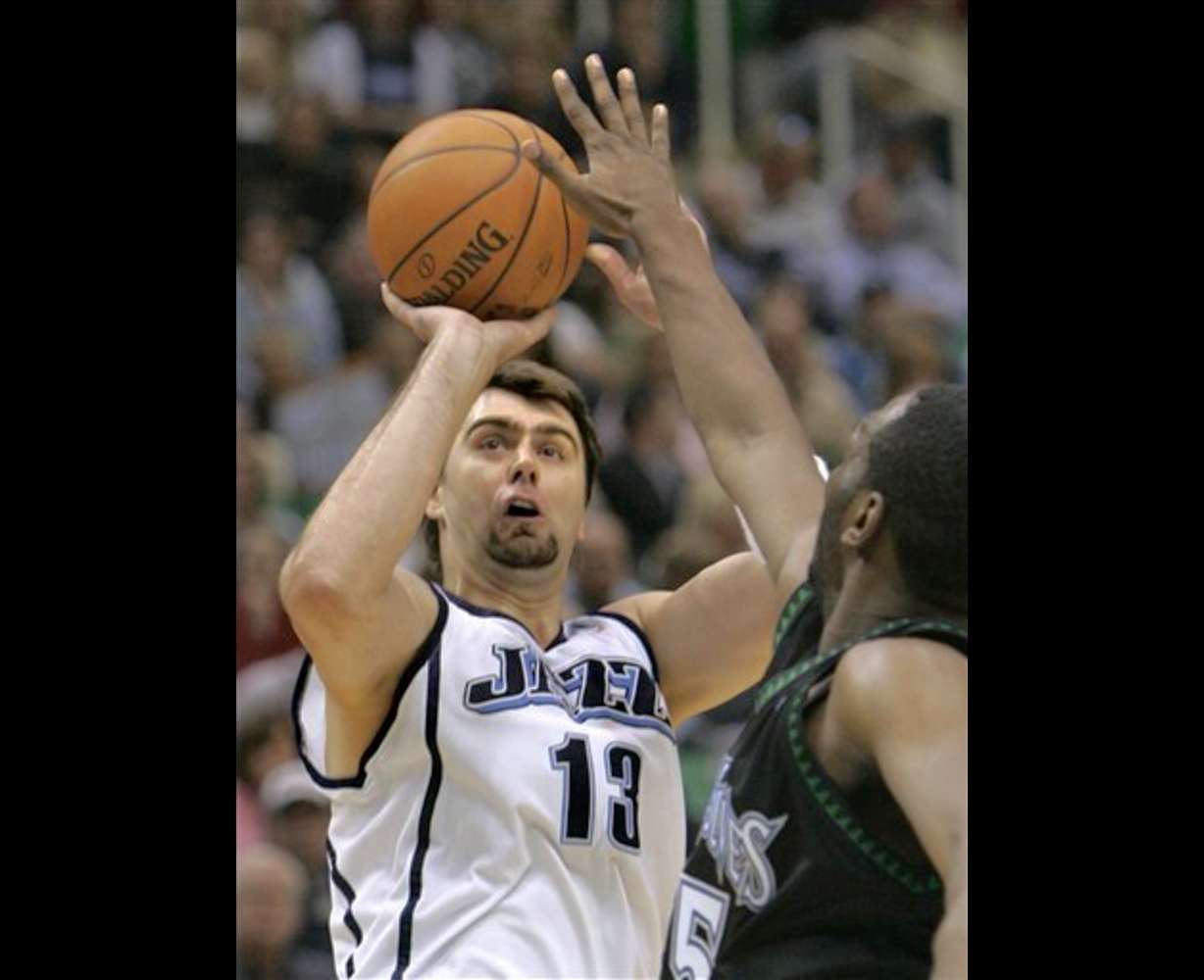 A number of teams are interested but probably not for much more than the mid-level exception. That will make it easier for the Jazz to match any offer, but if they match an offer for Paul at around $6 million a year, they are still looking at being around $ 10 million over the tax threshold after they sign a third point guard (likely Ronnie Price). It may not be a good precedent for the Jazz to become big spenders in a small market.
Second, if the Jazz do not trade Carlos Boozer in the off-season, can he win back fan support here in Utah?
We posted a poll on KSL.com last week asking fans, "Are you excited to have Carlos Boozer back next season?" In the poll, 3,584 fans voted and 73 percent (2,608) said no. Clearly, Boozer has some work to do if he returns to the team next season. I asked Jazz President Randy Rigby that question while guest hosting the John and Hans Show on 1280 The Zone. He explained that the Jazz are aware of the damage done by comments he made last December, that he "was going to get a raise regardless" while he was in the midst of missing 45 games to injury. But the Jazz expect to get a monster season out of him in a contract year and believe that will go a long way in repairing the damage.
We also don't know how Carlos will respond to playing for a team whose owner publicly criticized his defensive effort and leadership.
While we wait for those questions to get answered, here are 5 more observations from the weekend in sports.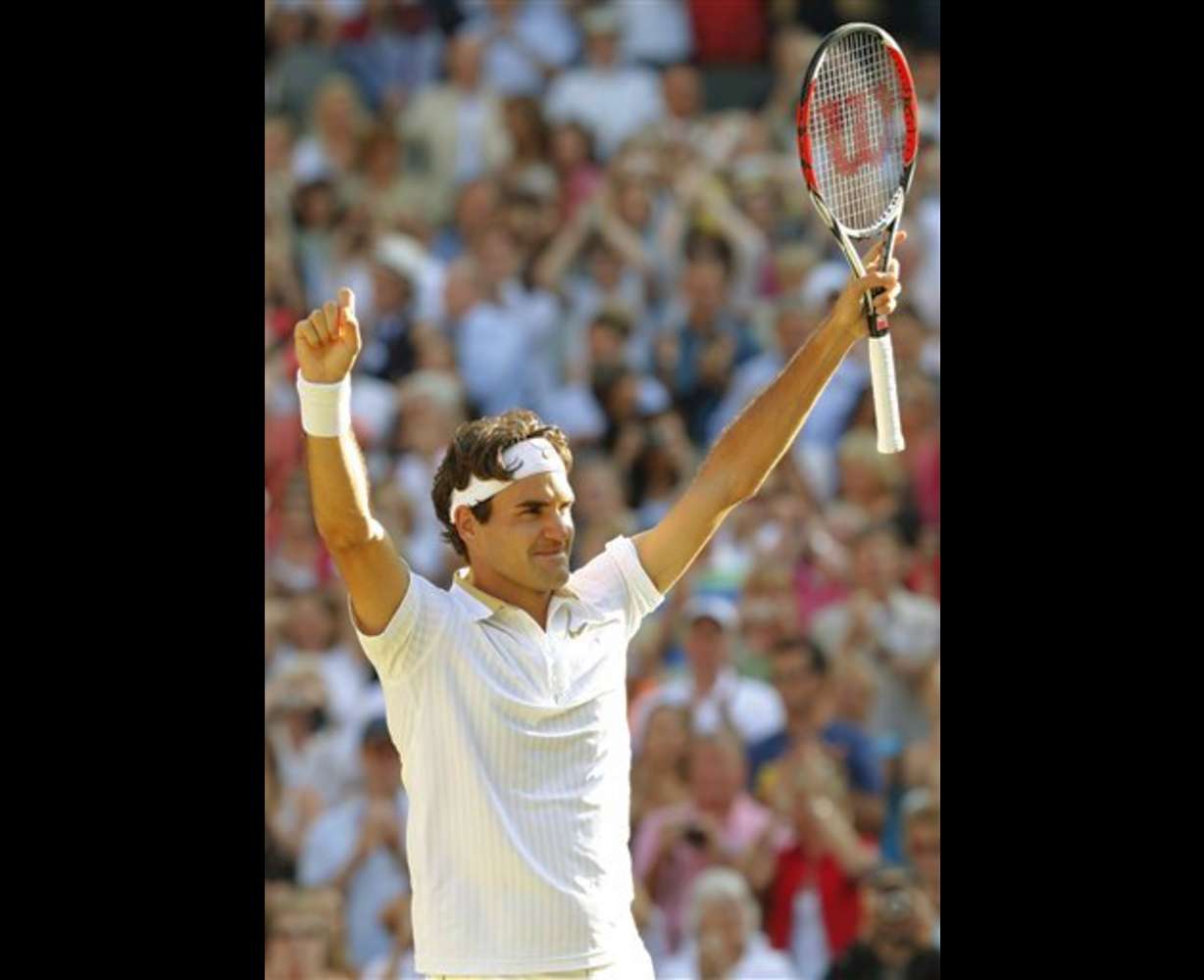 5

Epic sets of tennis end with Roger Federer claiming his record 15th Grand Slam title. There is no more disputing that [Federer is the king of men's tennis](http://sports.espn.go.com/sports/tennis/wimbledon09/columns/story?columnist=garber_greg&id=4306940). He staved off a heroic challenge from Andy Roddick who played the match of his life forcing the longest 5th set in Grand Slam history. While Roger's accomplishment is the story here, I believe Andy Roddick earned a great deal of respect by [his gritty performance.](http://sports.espn.go.com/sports/tennis/wimbledon09/columns/story?columnist=garber_greg&id=4307273)

4

Senseless red cards in 16 games this season for Real Salt Lake has Head Coach Jason Kreis very upset. "I'm very, very frustrated. These decisions are costing us points. They are putting themselves before the team, and it's costing the team." RSL had to play a man down again Friday night and without an own goal by San Jose, they would have suffered an embarrassing loss. "Three points are a must at home, and we didn't get three points, so it's a failure," Kreis said after the draw. Despite an ugly night, the point gives RSL a five-match undefeated streak that matches the franchise record.

3

Wimbledon titles for Serena Williams after she defeated her sister Venus in straight sets. The Williams sisters continue to dominate the field at the All-England Club [taking eight of the last 10 titles](http://sports.espn.go.com/sports/tennis/wimbledon09/columns/story?columnist=garber_greg&id=4305824). Serena now has won 11 Grand Slam titles and currently holds three of the four major titles, yet she is ranked No. 2 in the world behind Dinara Safina. Really? Safina has never won a major. What kind of terrible ranking system does the WTA tour employ? It looks like the BCS has some competition.

2

Draft picks -- Eric Maynor and Goran Suton -- will make their Jazz debut Monday in the Orlando Summer League. Kosta Koufus will join them while Kyrylo Fesenko will not. He is playing with the Ukrainian National Team, which is better than hanging out at the Gateway mall [updating his Twitter and Facebook](http://deadspin.com/5284545/careful-jazz-players-jerry-sloan-is-monitoring-your-facebook-status-updates). But it's irrelevant because we won't get to see any of the action in person. Thanks to the Las Vegas Summer League, the Rocky Mountain Revue is history, at least for this summer. Does anyone care about the Orlando Summer League? Am I the only one that is bitter about the demise of the Rocky Mountain Revue?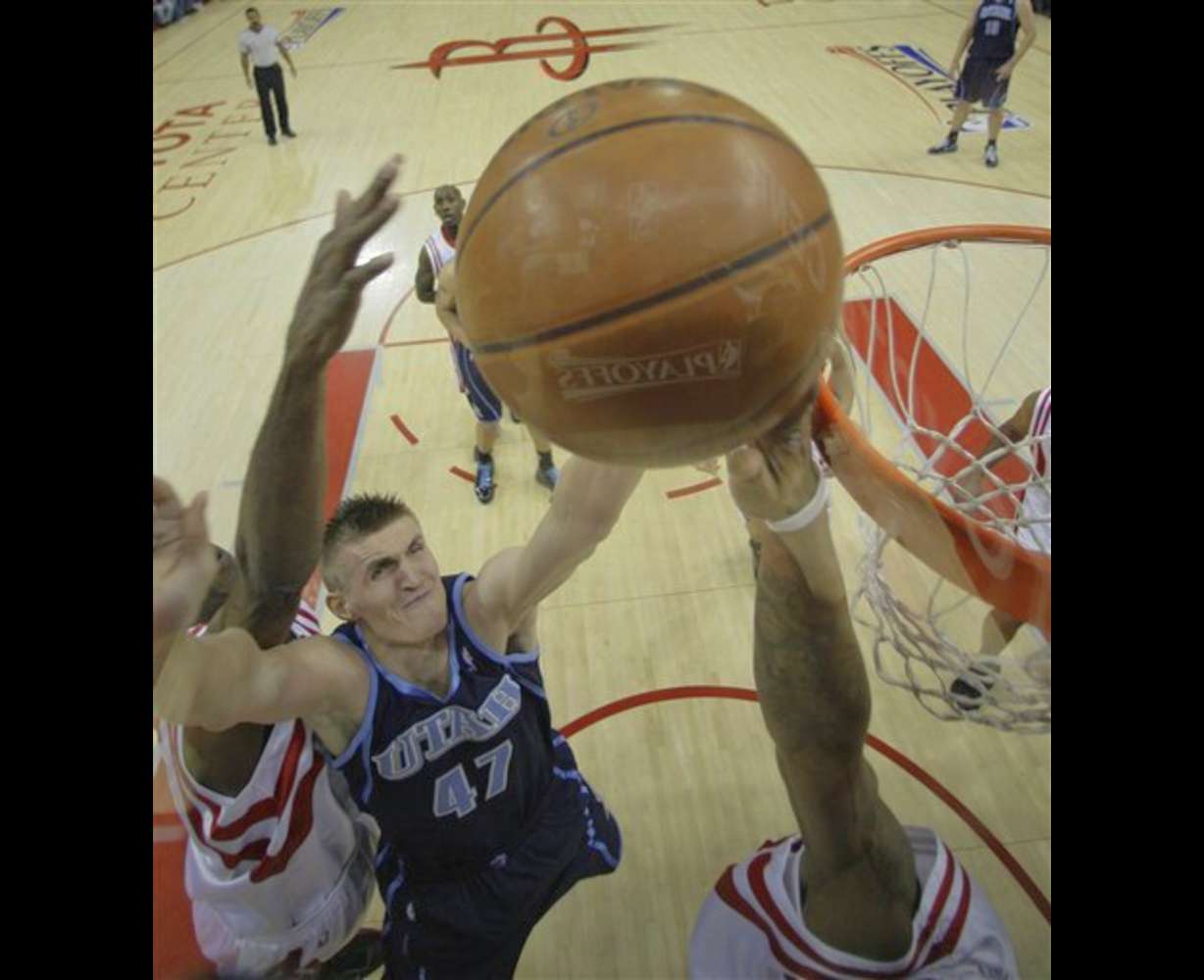 1

Big trade rumor involving the Jazz became public this weekend. Tim Buckley of the Deseret News [broke the story ](http://www.deseretnews.com/article/705314842/Utah-Jazz-talked-Kirilenko-for-McGrady-trade.html)that the Jazz had recent talks with Houston about swapping Tracy McGrady for Andrei Kirilenko. Concerns over McGrady's health and contract status have caused the Jazz to lose interest in making that trade. What I find interesting about this news is not the possibility of McGrady in a Jazz uniform, but the fact that the Jazz are actively trying to move Andrei and his max contract. I believe this is just the first of many stories about potential deals involving AK that will surface in the coming months. **Video of the Week**

Remember when Allen Iverson was a superstar and he didn't need practice? Here is an A.I. remix to refresh your memory.

Countdown to college football season: 59 days!

×
Most recent Utah stories