Estimated read time: 1-2 minutes
This archived news story is available only for your personal, non-commercial use. Information in the story may be outdated or superseded by additional information. Reading or replaying the story in its archived form does not constitute a republication of the story.
SANDY -- An 11-year-old boy from Sandy apparently broke a world record Saturday for sticking snails to his face.
Fin Keleher set out to break the previous record during a party to celebrate his 11th birthday. The event included family, close friends, and a lot of snails.
His mother, Mary Jane Keheler, said, "We ended up with 87 total."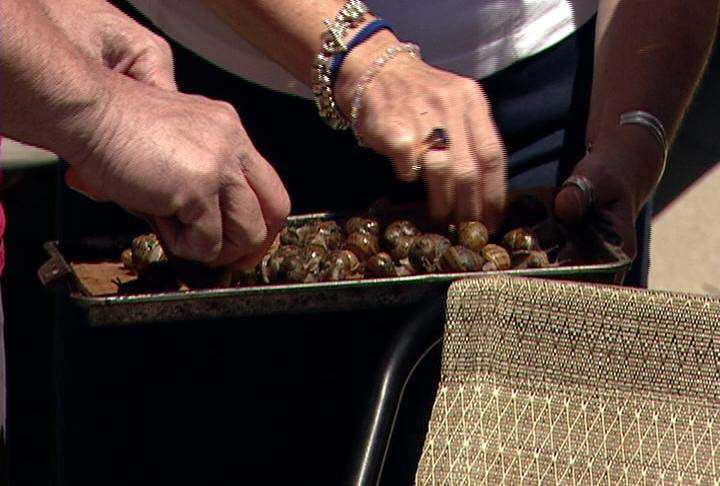 The slimy snail story started last fall when Fin got a Guinness Book of World Records. His father, Chris Keheler, said, "We started leafing through it and he saw a record he thought he could break."
That record was for the most snails on a face. Fin said, "I thought I could totally beat that because I'm not grossed out by snails like most people are."
The record in the book was eight. By the time Fin's parents completed the Guinness paperwork, the record had grown to 36. Last week, someone in London managed 37.
Saturday helpers had one minute to place as many snails as possible on Fin's face. Once the minute was up, Fin sat up and the snails had to hang on for 10 seconds.
The first count was a respectable 30, but not enough. Fin tried again and got 35, then tried one more time. He got 38, but winning by one wasn't enough. So a fourth and final time trial was ordered. They counted 43.
The Kehelers will send their video account and witness statements to Guinness. The company will review them and, if all goes well, award Fin the official title.
No snails were harmed in this world record attempt.
E-mail: lprichard@ksl.com
×
More stories you may be interested in