Estimated read time: 1-2 minutes
This archived news story is available only for your personal, non-commercial use. Information in the story may be outdated or superseded by additional information. Reading or replaying the story in its archived form does not constitute a republication of the story.
SALT LAKE CITY -- There's a new sign along I-215 that has never been up before in Utah, or any state in the country for that matter. And you'll start to notice more of the signs this summer throughout Utah.
Over 60 signs will start popping up all over construction zones. The signs are meant to let motorists know where and how UDOT is spending the millions of dollars it got from the federal stimulus package.
Kris Peterson with UDOT says, "It helps everyone know and gain confidence our economy is strong and growing."
In all, Utah is getting $213 million for transportation projects. The majority of that money, $149 million, was given to UDOT. The rest of it is being allocated to cities and counties across the state.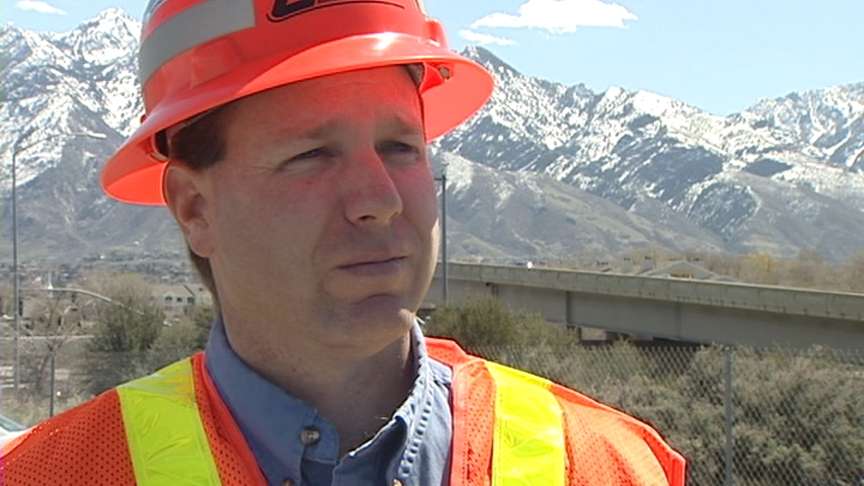 Without the federal money, the project on I-215 at about 1500 East would have been back logged and the road would have deteriorated. But now, the road is being smoothed out to extend the life of the concrete. And it's putting a crew back to work. Peterson said, "Otherwise, they may not been brought back to work yet."
That's the whole idea of the American Recovery and Reinvestment Act, to get people back to work and pump the money back into the economy.
And even the making of the sign and the installation of it put someone back to work. "We're putting those dollars in the economy where it makes sense," Peterson said.
But the signs won't be up for long, at least UDOT hopes not. Peterson said, "Our goal is to spend all the money, put people to work this summer and complete all our projects this year as well."
E-mail: abutterfield@ksl.com
×
Most recent Utah stories