Estimated read time: 2-3 minutes
This archived news story is available only for your personal, non-commercial use. Information in the story may be outdated or superseded by additional information. Reading or replaying the story in its archived form does not constitute a republication of the story.
SALT LAKE CITY -- No one ever wants to think about the possibility of their house being burglarized, strangers coming in and stealing personal belongings.
A couple of days ago, a Florida woman watched online as thieves were going through her house. She was lucky. The bad guys were caught, and it was all thanks to a Utah company.
Last week, Jeanne Thomas of south Florida decided to access her home security camera from her computer at work, and she couldn't believe what she was seeing live!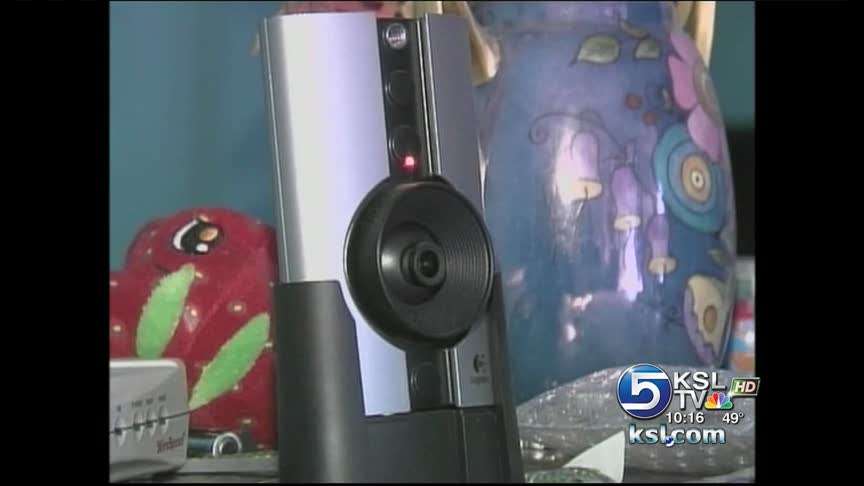 "I'm watching my home on live monitor, and there's a man in my house and he's robbing it," Thomas told the 911 dispatcher.
"Where are you calling from?" the dispatcher asked.
"I'm calling from my office, and I have a live video monitor, and he's in my home. And he's in my bedroom. And we've been robbed," Thomas replied..
Thomas continued, "Oh, he's picked up a Wii video game. Oh God, please hurry! Please hurry! I can't believe this. This is unbelievable! He doesn't even know I'm sitting here watching him."
She was able to watch him and the other burglars because she recently installed several cameras in her home, manufactured by Logitech WiLife in Draper.
The company was formed in 2003 with a mission to create inexpensive, easy-to-install, do-it-yourself surveillance systems. "The dream of the company was that you go to the store and take home a box, and in 15 or 20 minutes you could be looking at the video from your cameras," explained Tom Rohlfing, with Logitech WiLife's Quality Assurance Department.
The cameras can be mounted on windows, walls, exterior roof brackets; and they're powered through the home's regular electrical wiring. If anything moves, the cameras record it and download it onto your computer, where you can watch live as Thomas did. It can also be reviewed later.
"It was so fun to see, in watching that video, to see her so obviously concerned and to have the 911 operator say, 'Don't worry about it. You house is surrounded. They're not going to get away with anything.' That was terrific," Rohlfing said.
A few seconds after that reassurance, the cops burst into the house and arrested four people.
E-mail: kmccord@ksl.com
×
Related links
Most recent Utah stories