Estimated read time: 2-3 minutes
This archived news story is available only for your personal, non-commercial use. Information in the story may be outdated or superseded by additional information. Reading or replaying the story in its archived form does not constitute a republication of the story.
SALT LAKE CITY -- A small town in Kentucky is holding out hope that a young man they love is not one of three burned bodies found in Utah over the last month.
Kentucky resident Zach Ruble was a student at the University of Utah. It was his vehicle that burned up on a remote road near Zion National Park.
Late this afternoon, detectives announced that dental comparisons are inconclusive and they cannot confirm 19-year-old Ruble was the victim. In addition, they say they haven't found any evidence connecting the death to a pair of similar incidents in Salt Lake County.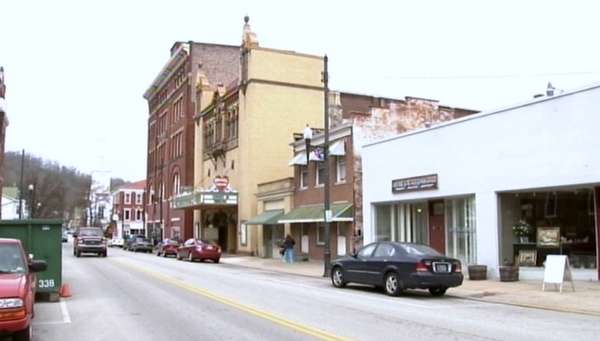 Ruble lived in a dorm room at the University of Utah. Now that dental comparisons are inconclusive, DNA testing may take weeks to confirm whether it was Ruble who died.
In his hometown of Maysville, Ky., 300 residents gathered Sunday to pray for him. Ruble graduated from high school just last year, a top student and successful athlete.
"[He's] a great young man that just excites people who he is around and gets them energized and willing to try new things and do things. He's just one of those people with a zest for life and wants to be active," said Ruble's pastor, Steve Lesher.
Two other bodies were found in burned cars in Salt Lake County last month. Lorin Fischer died in Big Cottonwood Canyon near Brighton. Gregory Nelson was incinerated near the Great Salt Lake at Saltair.
Detectives say both men had suicidal tendencies, but they're still investigating to find any possible connections between the three cases.
"That includes computer records checks, telephone records, interviewing as many witnesses as we can to try to identify the activities of these victims prior to the incident that caused their death," said Salt Lake County sheriff's Lt. Don Hutson.
Hutson says, to this point, nothing has turned up that would raise suspicions of homicide in either case.
We spoke with a fellow students and a roommate of Ruble's at the University of Utah. They describe him as a great person who seemed happy and energetic, unlikely to have committed suicide.
E-mail: jhollenhorst@ksl.com
×
Related stories
Most recent Utah stories