Estimated read time: 2-3 minutes
This archived news story is available only for your personal, non-commercial use. Information in the story may be outdated or superseded by additional information. Reading or replaying the story in its archived form does not constitute a republication of the story.
OGDEN -- An Ogden woman called police Thursday night after her boyfriend attacked her with a knife. When officers got involved, he led them on a high-speed chase, rammed four patrol cars and nearly killed himself.
It made for a wild night for Ogden police officers, and now the man at the center of it all, 60-year-old Calvin Ellanson, is receiving treatment for serious injuries at McKay-Dee Hospital. Court records show he has been in trouble with the law before. In fact, he was recently released from jail.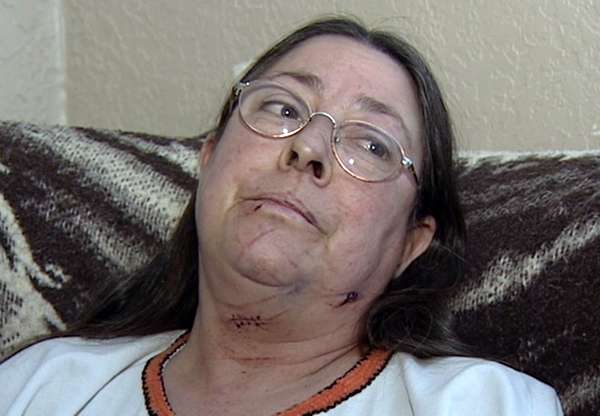 Brenda Larsen, Ellanson's girlfriend, told us he has anger issues, but she never expected anything like this. She has cuts on her neck and her face, and her hand is completely bandaged.
"I just fought with everything I had," Brenda said. "He told me he was going to kill me. I said, 'Oh, I don't think so, not today you're not!'"
She says she hurts all over, but she knows she's lucky to be alive. The incident started when Ellanson came home drunk. Brenda told him to leave, but he flipped, pulled out a kitchen knife and attempted to slice her throat.
She called her daughter Shannon on speed dial. "I heard her screaming, 'Dial 911! Shannon, 911! 911!'" Shannon said.
Ogden police responded quickly to the apartment on the 600 block of 25th Street. That's when Ellanson hopped into his pickup truck.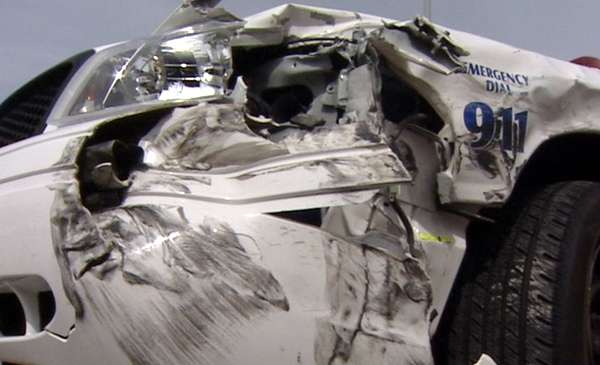 "He nearly ran over one of the officers there at the scene; hit his patrol car and then left westbound on 25th Street," said Ogden police Lt. Mike Ashment.
What happened next is clear to see by the damage done to these patrol cars: A high-speed chase on city streets, running red lights.
"The guy was just totally out of control. The good thing is that nobody was hurt besides him. We were lucky," Ashment said.
Finally, Ellanson hit a fourth patrol car near Lindquist Stadium, lost control, took out two light poles and rolled. Police pulled him out of the truck and sent him off to the hospital.
Ellanson underwent surgery and will likely stay in the hospital for a few days. When he gets out, he faces a long list of charges including domestic violence, multiple counts of aggravated assault on a police officer, and possibly attempted murder.
E-mail: wjohnson@ksl.com
×
Most recent Utah stories