Estimated read time: 2-3 minutes
This archived news story is available only for your personal, non-commercial use. Information in the story may be outdated or superseded by additional information. Reading or replaying the story in its archived form does not constitute a republication of the story.
SALT LAKE CITY -- Twenty-four hours after a gas leak prompted a massive evacuation at the University of Utah, new information is surfacing on who may be at fault.
The man who actually cut the gas line at 1500 East and 500 South says the company contracted to mark it didn't. That company isn't talking, but other companies involved are.
Wade Reese says he knew right away something was wrong. "[The gas] was blowing out. The whole grass was waving. It lifted the asphalt -- it was a big hit," he said.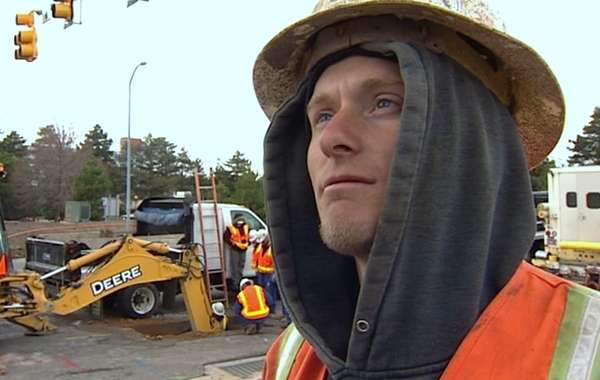 Reese was one of the first to realize the gas line had ruptured, because he's the guy who hit it. "Blue Stakes cleared at 10:30 [a.m.] today, and the gas line was hit at 1:30 [p.m.]. We didn't know it was there," he said.
Down Under Construction, the company Reese works for, was installing fiber optics Tuesday and gave Blue Stakes the required 48-hour notice they would be digging in the area and needed utility lines marked.
"It allows utility operators, once they receive the notice, then to respond and locate and mark their lines," said Gary Hansen, president of Blue Stakes of Utah.
Blue Stakes says they notified Questar's line locating contractor ELM, a company out of Montana that works in 16 states. ELM's Chief Operating Officer declined to comment if their worker had in fact gone out and marked the line.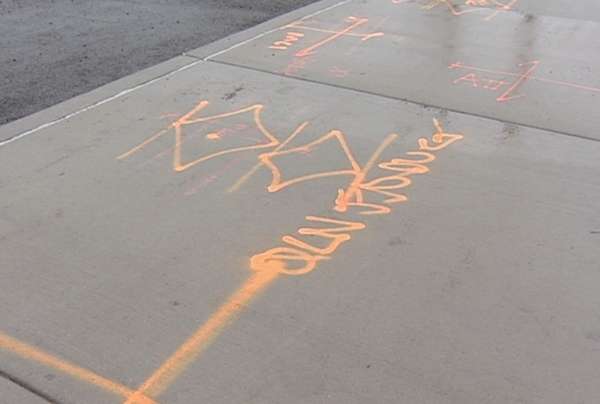 Wednesday there were yellow spray-paint dashes indicating a gas line below. But if those lines were there before the accident, or if they were added by crews scrambling to dig and pinch off the gas line afterward, is unknown.
It's just one of the reasons Questar says they're conducting a full investigation. "It'll take about a week, week and a half to put all the pieces together to find out what went wrong, why this line was hit," said Questar spokesman Darren Shepherd.
Another interesting fact: The utility companies are not required to report back to Blue Stakes when they finish marking their lines. After 48 hours it's assumed you're good to go.
Hansen says other states have taken action to mandate a better verification process in these types of situations. It's something he says he would welcome here in Utah. "I think it would help the whole process," he said.
------
Story compiled with contributions from Sarah Dallof, Marc Giauque and Mary Richards.
×
Related stories
Most recent Utah stories