Estimated read time: 3-4 minutes
This archived news story is available only for your personal, non-commercial use. Information in the story may be outdated or superseded by additional information. Reading or replaying the story in its archived form does not constitute a republication of the story.
SALT LAKE CITY -- With all the news about the depressing economy and worries about the future, there's a tendency among millions of Americans to cut back on spending, but bad times can also mean some really good deals.
KSL 5 News talked with several people who saved a bundle, and all of them said they weren't necessarily looking to spend a bunch of cash right now, but the bargains they found pretty much fell into their laps. In other words, the deals were too good to pass up.
Mark Preston recently bought a 2008 Suburban; Kellie Smith had some remodeling work done in her Ogden home; and BYU graduate student Karen Merrell bought some new clothes.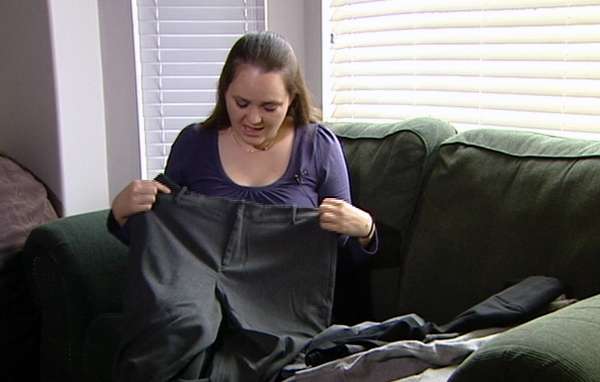 "These are wool slacks. The sticker price was $100 just for these pants, and I got them for $9!" Karen said. Not a bad bargain!
Kellie wanted to replace some old wallpaper and carpet in the stairway down to her basement several years ago, but the bids were about $2,500 -- much higher than she wanted to pay. Two months ago, she tried again and ended up paying just $750 -- a savings of more than $1,700.
"A few years ago, I had a hard time trying to find anybody. They were all so busy. And now, nobody's really all that busy," Kellie said. And they're willing to make a deal!
Mark discovered the same thing when he started looking for a Suburban a year ago. He couldn't afford it then, but this year, the same vehicle was $10,000 less. He said the savings are what enticed him to buy.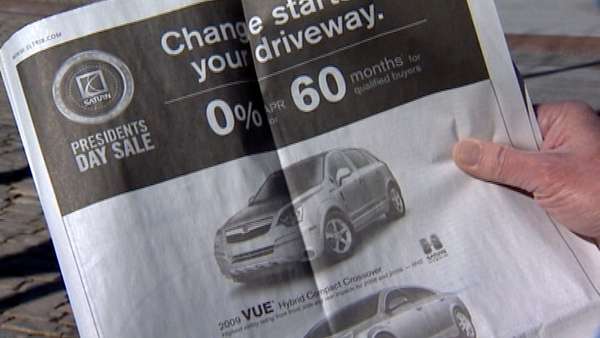 Bad Times Bargains: they're out there. Auto dealers have some great deals -- we saw one ad for a five-year financing plan for zero percent interest. Mortgage interest rates haven't been this low in decades. Airline fares are coming down. Utah ski resorts are offering enticing spring ski and lodging packages.
Just about everywhere you look, something is for sale, discounted, marked down or reduced. "Last year I found some great sales, but this year there's been that much more," Karen said. "There's always a sale in every store."
We learned of Karen, Mark and Kellie's savings by putting a note on KSL.com, asking our viewers what deals they've taken advantage of. Here are a few more examples:
Cory in Sandy found a dry cleaner who does 10 items for $20 on Tuesdays and Thursdays
Rebecca in West Valley signed up for a new cell phone plan, and the dealer threw in a free Bluetooth, car charger and leather case -- a $125 value.
Janelle from Provo says she bounces her prescriptions between two different pharmacies, taking advantage of the "transfer your prescription and get a $25 gift card" deal.
One man told us he got a brand new F-350 truck for $39,000; the regular price was $53,000
A woman in Magna saved nearly $50,000 on a seven-bedroom house.
A financial planner called and said: Don't forget about your 401(k). Most companies will match your contribution, and that's free money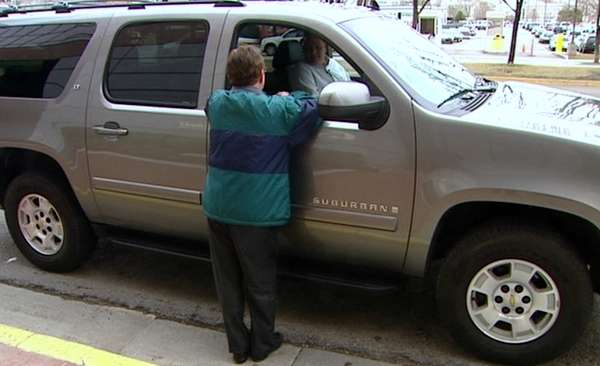 Here's the bottom line for retailers: If you offer some bargains, it can be a one-day-only sale or a couple times a week, the customer will find you and will come through your door.
Those we spoke with said, if you're wanting something specific, you may not find it right away, but keep looking. "Be a little flexible and have patience to find a deal. To find deals, it's not that you walk into a store and there's what you were looking for," Karen said.
Mark told us, "We had to look a lot, but we found something that was good for us."
CLICK HERE if you have a bargain you have taken advantage of and would like to share with others
E-mail: kmccord@ksl.com
×
Related links
Most recent Utah stories