Estimated read time: 2-3 minutes
This archived news story is available only for your personal, non-commercial use. Information in the story may be outdated or superseded by additional information. Reading or replaying the story in its archived form does not constitute a republication of the story.
The high cost of feeding dairy cows and the low price of milk have Utah dairy farmers struggling just to stay in business.
Low milk prices at the supermarket right now may be welcomed by shoppers, but they could be short lived. Utah Dairy farmers are warning depressed prices are about to force many operations out of business, and that ultimately could send milk prices through the roof.
Americans are cutting back at the store, including on milk, cheese, butter and ice cream. Demand is down, and so the price on the market keeps dropping.
Because milk is a very perishable product, dairy farmers have to take what they can get, and right now they are losing a lot of money.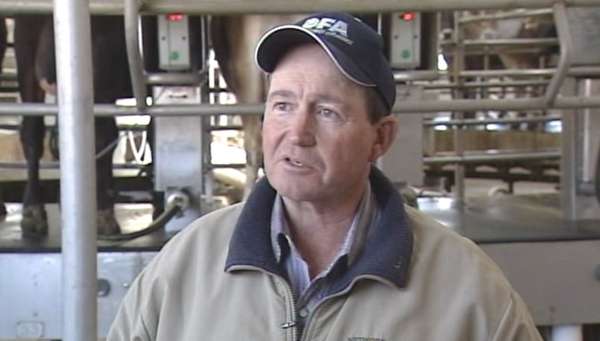 Dean Blackhurst milks the 750 cows on his farm west of Nephi three times a day. The cows produce about 4,000 gallons of milk each day, and his operation has gone from making a small profit last year to losing money every day. "Our margins have gone from very slim to way below the cost of production," he said.
Farmers blame the ethanol craze last summer when they had to buy the feed for their cows at record prices. But since then, milk prices have dropped dramatically.
Blackhurst explained, "We took about a 40 percent drop in the price of milk, yet our feed costs were all contracted last year when they were high."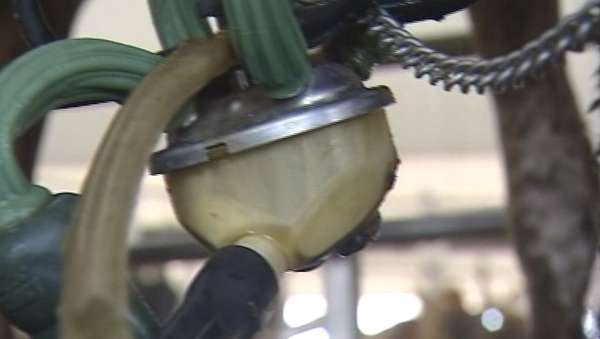 He does have an advantage in that his dairy operation is very efficient. Cows are milked in less than 10 minutes with equipment that is almost automatic.
Even though Blackhurst has plenty of hay to feed his cows on his property, it is feed he bought with loans. He said, "Basically, right now, we are borrowing money on our equity, trying to stay in business, and that can only go on so long, and then you have nothing left to borrow on."
Some milk producers are already to that point and are selling their cows to slaughterhouses because they can't afford to feed them. He said, "Our biggest fear right now is that because there are so many cows being sold for beef out of the dairy herds that within a few months, there may not be enough milk left to meet the demands of the domestic market."
Overall, dairy producers are hopeful that this year's crop of feed will be more affordable and are optimistic that milk prices can only go up.
But with almost every dairy in Utah independently owned, these family farmers are very worried about the next few months.
E-mail: spenrod@ksl.com
×
Most recent Utah stories