Estimated read time: 2-3 minutes
This archived news story is available only for your personal, non-commercial use. Information in the story may be outdated or superseded by additional information. Reading or replaying the story in its archived form does not constitute a republication of the story.
MURRAY -- They're items many outdoorsmen use, but they can be deadly for birds. The Utah Division of Wildlife Resources says baling twine and fishing line are killing Utah's birds.
The birds, like osprey and bald eagles, are taking that line to build their nests with. The problem is they get tangled in it, can't get out and die.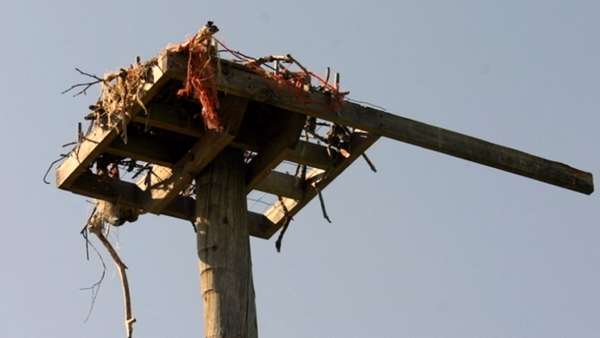 On Thursday, another day of fishing ended with another catch for Tony Roberts and his son Dustin However, often it's not just fish they're finding. "It's getting out of hand, out of control," Roberts said.
He's talking about fishing line, and lots of it, scattered everywhere at one of his favorite fishing holes in Farmington. Thing is, he's seeing it at a bunch of ponds and lakes throughout Utah.
"I do. I see a lot of it, and it really bothers me because people just can't clean up their mess," Roberts said.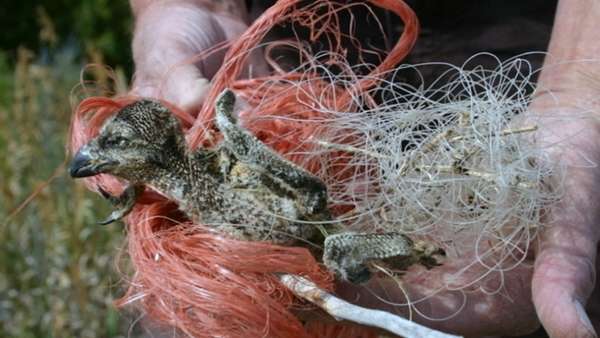 Besides being an eyesore, the fishing line can also be deadly. Bob Walters is the wildlife program coordinator for Utah's Division of Wildlife Resources, but lately he's been a baling twine and fishing line collector.
Walters has seen plenty of birds caught in lines, plenty of nests made out of lines, and has seen what the lines do to birds that get caught in it. "It tightens that to the extent that it goes right into the skin and down to the bone," Walters said.
DWR doesn't think people leave fishing line here to intentionally hurt animals. They say it's just carelessness, but they also say it's time for that carelessness to stop.
"We can do a better job of cleaning this stuff up," Walters said.
DWR doesn't have an exact study proving this is a growing problem, but by just going out to fishing areas throughout the state, they do know it is a problem.
E-mail: acabrero@ksl.com
×
Most recent Utah stories