This archived news story is available only for your personal, non-commercial use. Information in the story may be outdated or superseded by additional information. Reading or replaying the story in its archived form does not constitute a republication of the story.
Press ReleaseSANDY -- The Salt Lake City field office of the Federal Bureau of Investigation (FBI), in conjunction with the Sandy Police Department and the United States Attorney's Office are actively announce the arrest of Codie Carver in relation to the robbery of the Washington Mutual Bank Credit Union, 7910 South 1300 East, in Salt Lake City, Utah on March 9, 2009.
Investigation to date has revealed that a lone white male entered the Washington Mutual Bank wearing black pants with a white stripe glove, a black mask, a dark hoodie and carrying a dark backpack. The robber allegedly demanded cash and threatened to shoot anyone who did not comply. Bank employees did not see a gun.
A witness saw the robber leave the bank, remove his mask and enter a white Dodge Durango with Utah license plate #A408RB. This vehicle is registered to Codie Carver.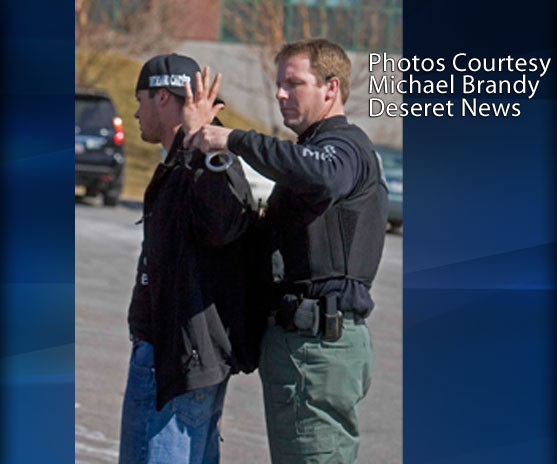 Carver contacted FBI investigating agents and stated that he was coming back to Salt Lake City to clear the matter up. On 03/11/2009, Carver called his immediate family and admitted to them he was involved in the bank robbery because he had hired someone to commit the bank robbery for him. Carver later called a Sandy Police detective and Carver told the detective he was going to surrender to authorities. Carver surrendered to Sandy Police and the FBI this afternoon.
This investigation is the result of another successful combined effort of the FBI, Sandy Police Department and various law enforcement partners working together to rapidly investigate this violent crime.
The FBI and the Sandy Police are grateful to all of the local and federal law enforcement agencies who continue to actively work this investigation as it continues to develop.
All individuals are considered innocent until convicted in a court of law.
(Courtesy Salt Lake FBI Field Office)
×
Related Stories