Estimated read time: 2-3 minutes
This archived news story is available only for your personal, non-commercial use. Information in the story may be outdated or superseded by additional information. Reading or replaying the story in its archived form does not constitute a republication of the story.
Early clinical trials look good for a new vaccine that could immunize all of us against the West Nile virus. If it works, our summertime worries about the mosquito-borne disease could come to an end.
Dr. Fares Arguello, medical director at Radiant Research, says, "In this study, what they're looking at is safety. They want to make sure the vaccine is safe. They want to make sure people tolerate it. So far, what we've found is that it is well tolerated."
In this trial, 32 healthy Utah volunteers got the vaccine at Salt Lake based Radiant Research. They had blood drawn every other day over a two-week period and will be tested again when they reach the six-month mark.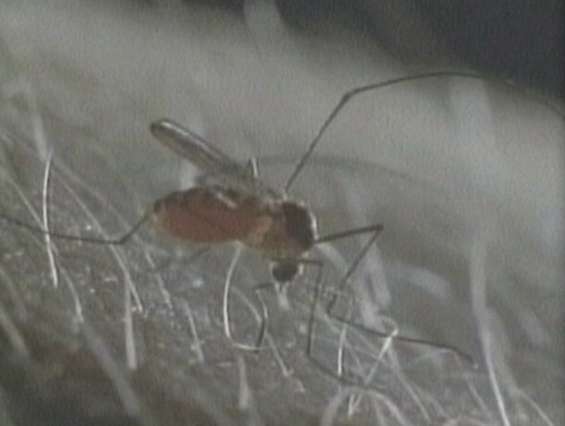 The pharmaceutical company making the vaccine is looking for a positive antibody response that will protect people outdoors even if they're bitten by an infected mosquito.
Dr. Michael Adams, principal investigator at Radiant Research, said, "It will act like other live, weakened-virus vaccines. It's not a West Nile virus per se, but it's made to look like one so it should generate a similar response."
If it works, Immunization against the West Nile virus from a vaccination might be given once every five to 10 years. This is the conclusion of what is called a Phase 2 clinical trial. You go through Phase 3, and then if the data looks good, this vaccine could be on the market within three to five years.
"When we collect the data at the end, we hopefully will get a better idea of which dose of the vaccine is the most effective," Adams said.
Again, the vaccine is still being tested in Utah and in a handful of other states across the country. It won't be available this summer, so at least for now, plan on taking the same old safeguards to protect against the bite.
Most Important Preventions:
Protect at dusk and dawn.
Use insect repellent with DEET
Cover up
Remove standing water
Repair screens
E-mail: eyeates@ksl.com
×
Related links
Related stories
Most recent Utah stories