Estimated read time: 2-3 minutes
This archived news story is available only for your personal, non-commercial use. Information in the story may be outdated or superseded by additional information. Reading or replaying the story in its archived form does not constitute a republication of the story.
An inflammatory e-mail is circulating around the country, saying Salt Lake City police officers are preparing for up to 200,000 protesters during the LDS General Conference in April, and it's causing concern in both the Latter-day Saint and gay communities.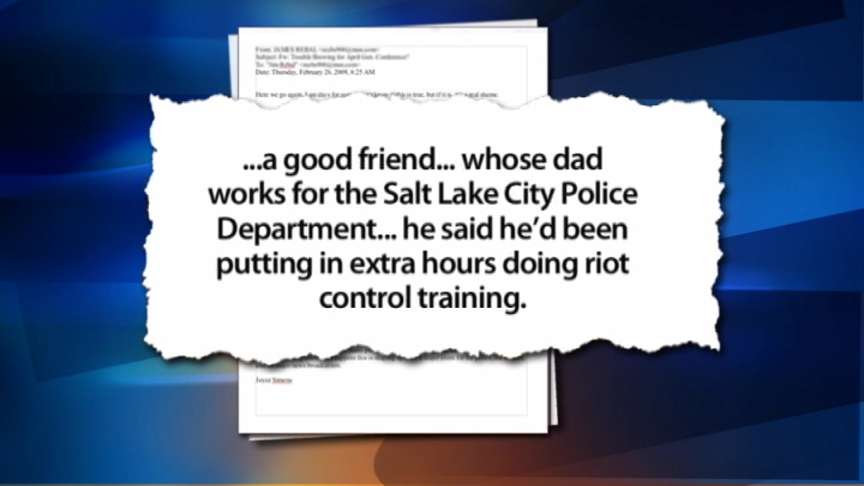 The e-mail begins with reference to a good friend whose dad, who supposedly works for the Salt Lake City Police Department, says police are putting in extra hours doing riot training.
"The training they are possibly referring to is this routine training that we do every year on crowd control techniques and protest," said Detective Dennis McGowan, spokesman for the Salt Lake City Police Department.
McGowan added, "You know, thanks for the opportunity, though, to get this out to everyone that, as far as our concern at this point in time, these are rumors and everyone can stand down."
Last November, some 2,000 protesters marched around Temple Square in reaction to The Church of Jesus Christ of Latter-day Saints' support of California's Proposition 8, which defines marriage as between a man and a woman.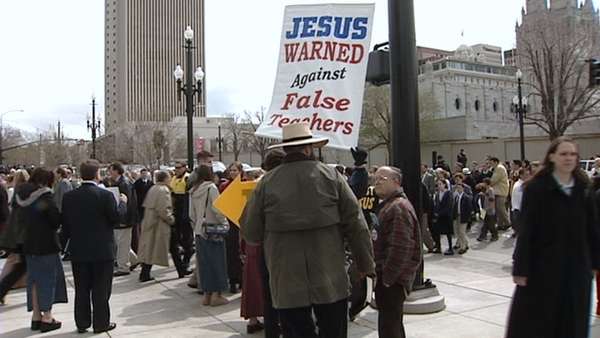 Those who marched then had protest permits from Salt Lake City. At this point, only a Latter-day Saint group has asked for a permit. Its members want to sing hymns outside the Conference Center to combat a shouting Christian group.
Equality Utah public policy manager Will Carlson says his organization heard the buzz about this e-mail a month ago. Members are concerned that it's fear-mongering.
"The gay and transgender community hasn't been talking about doing protests. The only talk about the first weekend in April was doing a service project for at-risk communities," Carlson said. "This is not the right approach, and we wouldn't support, we don't support it. We know this is not true, but even if it were, we wouldn't support it."
Dozens of Salt Lake City police officers are on duty every conference weekend for traffic and crowd control because more than 100,000 Latter-day Saints attend meetings over the two days. Officers anticipate some protests because there have been for years.
E-mail: cmikita@ksl.com
×
Related stories
Most recent Utah stories