Estimated read time: 1-2 minutes
This archived news story is available only for your personal, non-commercial use. Information in the story may be outdated or superseded by additional information. Reading or replaying the story in its archived form does not constitute a republication of the story.
Research has shown playing word or number games keeps the brain active and might just slow down, if not prevent, the onset of dementia. Now, music is being added to the recipe.
Music instructor Michelle Barnard is teaching senior citizens to play the organ. Many of her students wanted to learn but never could when they were young because of the Great Depression.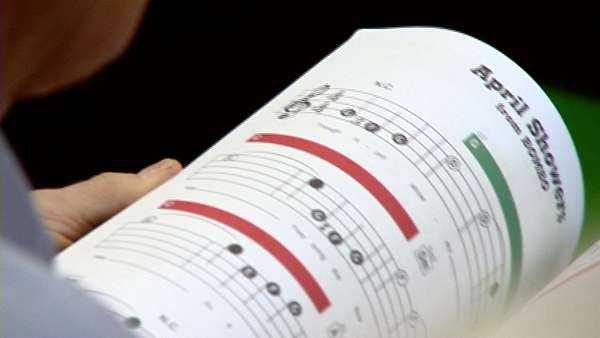 What an irony! Now they're learning, despite another stint of bad economic times.
"They're developing hand-eye coordination so that they look at the note and then they put their hands on the keyboard and they associated the note and the key. And what it does for their brain, it sparks some kind of left brain-right brain connection," Barnard explained.
Playing increases levels of HGH, a feel-good hormone in our body. Playing also activates the cerebellum.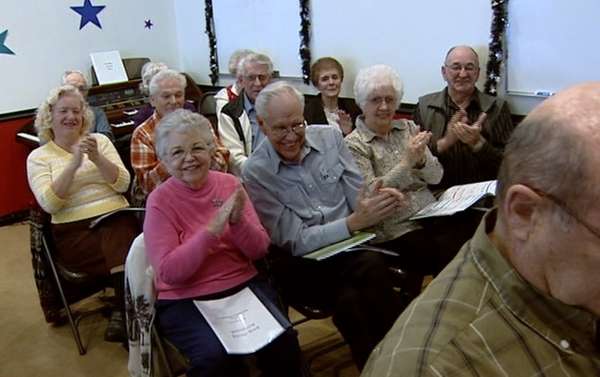 One 81-year-old woman who had a stroke came back one, two, then three fingers at a time. "This training of the hand and the mind, the right and left side of the brain, has been a real boon to my mental acuity. I feel I can handle it," Linda Empty said.
The thing that's really beneficial for these folks is they don't have to have a lifetime of learning. They don't have to be a proficient pianist, for example. They can just use one or two fingers and the therapy comes through.
"With the two fingers, and with the backgrounds, they can sound like they've always wanted to sound in six weeks rather than six years," Barnard said.
That means less depression and loneliness and more alertness. Overall, the therapy works.
The Music Wellness Program is free of charge and open to retired seniors. The oldest student at the Piano Gallery is 97 years old.
E-mail: eyeates@ksl.com
×
Related links
Most recent Utah stories