Estimated read time: 2-3 minutes
This archived news story is available only for your personal, non-commercial use. Information in the story may be outdated or superseded by additional information. Reading or replaying the story in its archived form does not constitute a republication of the story.
Law enforcement in the Salt Lake Valley Tuesday created an alliance to better fight crime and streamline public safety services.
11 cities formed the Valley Police Alliance, the first organization of its kind. The cities expect the alliance will help cut costs and let police do their jobs more efficiently.
The alliance is comprised of Cottonwood Heights, Draper, Midvale, Murray, Salt Lake City, Sandy, South Jordan, South Salt Lake, Taylorsville, West Jordan and West Valley City and Salt Lake County.
Salt Lake City Mayor Ralph Becker said, "It's a big step for all of us to come together for us to look for ways to form alliances."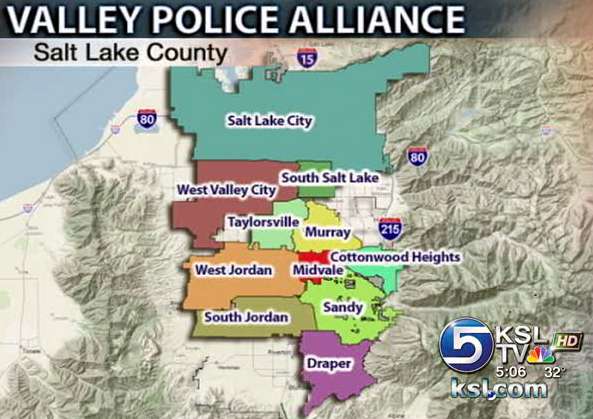 "This will help address longer term some of the financial conditions we face in our community," he said.
Currently, several departments share K-9 and SWAT teams. The departments will look for new alliances in purchasing ammunition and uniforms, and look to build future facilities together. They may share record-keeping and evidence storage and look for ways to streamline communications.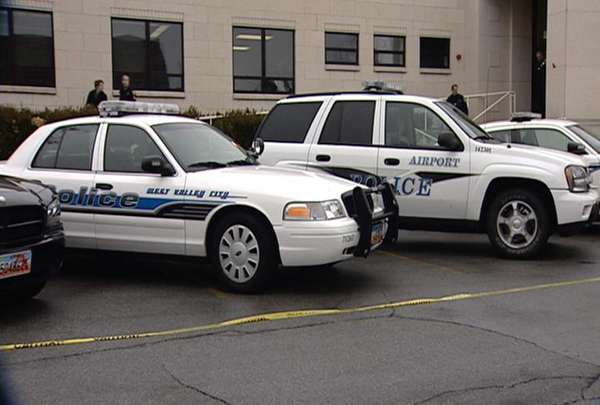 Midvale Mayor JoAnn Seghini said, "Never before have we had this number of departments willing to work together to communicate, to solve problems, to budget and to fight crime."
"This also allows us to maintain the integrity of local municipal police departments. That's very important to the local communities," she added.
Alliance leaders say there is no intent to cut jobs. The Alliance, however, will help departments prevent redundancy in jobs in the future.
Salt Lake City Police Chief Chris Burbank said, "Now is our opportunity to move forward, to look at problems collectively and say, 'We can do things a little bit better.'"
The Alliance is in its early stages. Cities are not obligated to participate in all aspects of the Alliance. For example, if a city does not want to share in uniform purchases, it doesn't have to participate. But, if the same city wants to help build a new crime lab, it can kick in money for that.
The Valley Police Alliance includes only municipal police agencies and will not affect the unincorporated areas of Salt Lake County.
The Salt Lake County Sheriff's Office is in the midst of creating the Unified Police Department. Sheriff Jim Winder says his department is in the process of creating a special public safety district through the Utah Legislature this session. Winder says his department always has and always will work with the municipal police departments.
Sheriff Winder says his department will participate in the Alliance as the Sheriff's Office and later as the UPD, when it is formed.
E-mail: jboal@ksl.com
E-mail: mgiauque@ksl.com
×
Most recent Utah stories