Estimated read time: 2-3 minutes
This archived news story is available only for your personal, non-commercial use. Information in the story may be outdated or superseded by additional information. Reading or replaying the story in its archived form does not constitute a republication of the story.
About 100 polygamists from various polygamy groups came to the State Capitol Thursday to learn how to lobby the Legislature. They even met with Utah Attorney General Mark Shurtleff.
This year there aren't any bills addressing polygamy at the Legislature, but some day there might be. That's why this group of polygamous families was here.
It's a young generation of polygamists, with a few adults, who tour the State Capitol just as every citizen can. Yet, they know their lifestyle is against Utah law. Someday, they say, they'd like to change that.
Clayne Anderson said, "It's the way we believe. It's not about sex or trying to get tons of wives, but it's just about our lives and how we choose to live, and I believe the Constitution should protect us."
Their goal is to smash stereotypes, and reduce isolation and paranoia in their communities.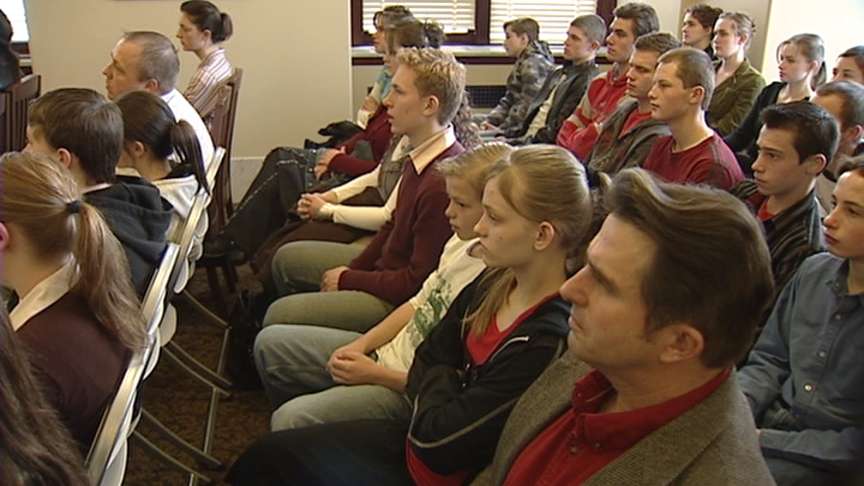 Timothy--shy about giving his last name--is eager to go public. He said, "I think it's great. I think we should have been doing this a long time ago. I think if we had started 20 years ago, we wouldn't be here, we wouldn't be so isolated."
Isolation can lead to misunderstanding, abuse and government raids. According to Shurtleff, that's partly what happened in El Dorado, Texas.
A lot of the polygamous families visiting the Capitol today have loved ones and friends who were involved last year. Shurtleff told the group there aren't the resources to prosecute polygamy, unless other crimes are being committed. He said, "They have no fear from me unless they are also committing other crimes against children, child like marriages, incest, if there are some like welfare fraud in these communities, then we'll prosecute those."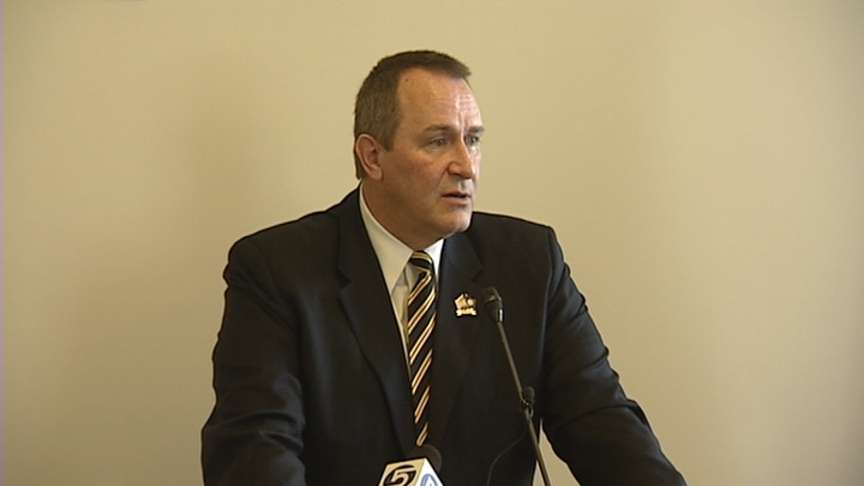 Those against polygamy expressed concern today that the attorney general's appearance with this group is a first step toward decriminalizing polygamy. Tapestry Against Polygamy's Rowenna Erickson said, "When it was outlawed in the state of Utah, there's reason behind that ... because of the abuse, mind control and the physical and sexual control that goes on there, all in the name of religion."
Shurtleff says that is not the case. He told KSL that Thursday's meeting was mainly about education and opening up. He said, "I told the polygamists that the biggest problem you've had is isolation. They need to end it. We can never get in there and help prevent abuse if we end all dialogue and education." Shurtleff said many of them told him that they would like to see the law changed.
Polygamy attracts attention. A crew from the BBC was here today. But these people insist their lifestyle is rooted in religion, more difficult than people think. Amy Dye said, "I don't think you can have a successful polygamous family without being committed to it."
E-mail: rpiatt@ksl.com
E-mail: cwall@ksl.com
×
Related stories
Most recent Utah stories