Estimated read time: 2-3 minutes
This archived news story is available only for your personal, non-commercial use. Information in the story may be outdated or superseded by additional information. Reading or replaying the story in its archived form does not constitute a republication of the story.
An opponent of Prop. 8 held a news conference in downtown Salt Lake today, questioning The Church of Jesus Christ of Latter-day Saints' reporting of its financial involvement in the campaign. At the press conference, the group Californians Against Hate accused the Church of concealing its involvement in the Prop 8 campaign. This afternoon, the Church fought back, calling it nothing more than a publicity stunt.
It's been more than four months now since Proposition 8 passed in California, defining marriage between one man and one woman. But the group Californians against Hate continues to take aim at the LDS Church for its involvement.
Fred Karger with Californians Against Hate, said, "I'm calling this Mormongate. I think there has been a massive cover-up. I think it's very serious because a lot of lives are at stake in this election."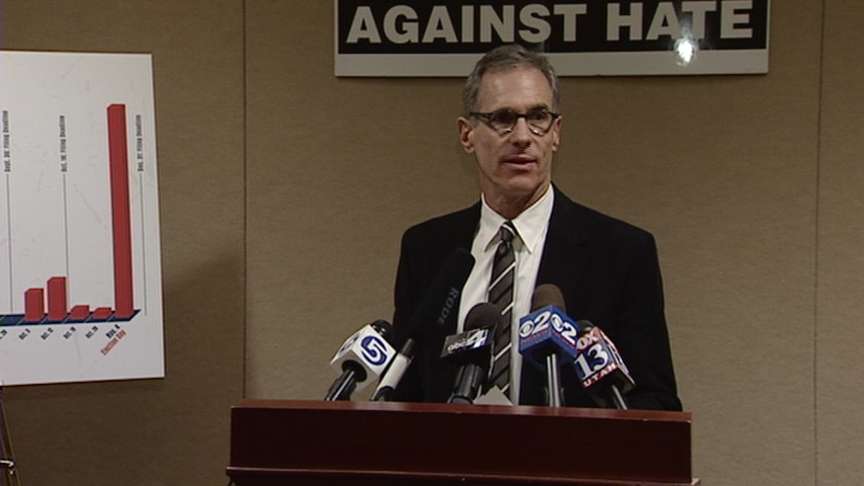 Karger believes the LDS Church has been late in reporting financial contributions, as required by California election law, and wants the public's help in reporting other discrepancies. He said, "We're asking the public in Utah and around the country to help us." He said the group wants any information, including if the Church had a phone bank going on in July, August or September.
LDS Church spokesman Michael Otterson said, "I would invite Mr. Karger to retract the things he said, today."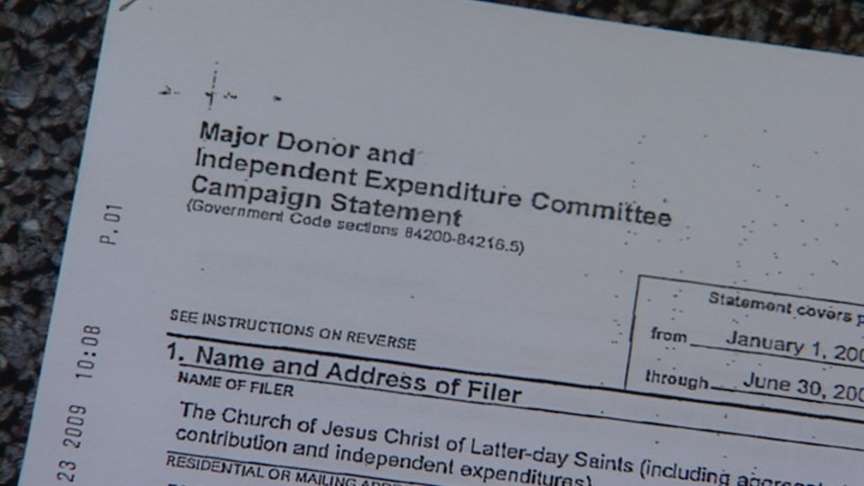 LDS Church officials gave a swift response to the accusations, providing us a copy of its campaign filings showing $190,000 worth of in kind contributions, but no actual cash donations. Otterson said, "When we see this kind of thing, this kind of grandstanding, this kind of publicity stunt, it does nothing to add to a serious discussion of traditional marriage and what might be legitimate issues for the same-sex community. It doesn't help that conversation at all, it simply confuses it."
The Church believes its members are being unfairly targeted for getting involved in an open campaign. Otterson said, "The identification of individual donors on a Web site with their address and the amount they donated, even if those amounts were very small. That's purely an attempt to intimidate, that's not part of American Democracy, and I think that type of tactic is going to backfire."
"Californians against Hate" is also pushing for a boycott of a local automotive dealership, whose owner's wife made a $100,000 contribution to the "Yes on 8" campaign.
E-mail: spenrod@ksl.com
×
Related links
Related stories
Most recent Utah stories