Estimated read time: 2-3 minutes
This archived news story is available only for your personal, non-commercial use. Information in the story may be outdated or superseded by additional information. Reading or replaying the story in its archived form does not constitute a republication of the story.
Mystery solved, suspect in custody! We finally know who pulled off a canine caper that generated news stories, and laughter, around the globe. The "shoplifting dog" has finally come forward and faced up to the crime.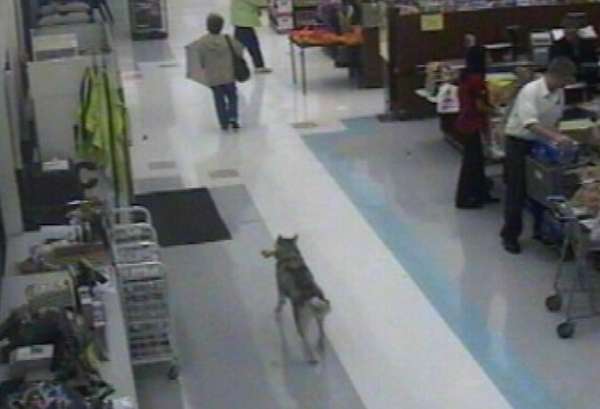 Returning to the scene of the crime in a Hummer, Akira took it easy this time, riding instead of walking. The 11-year-old Siberian Husky seemed eager for a return visit to the Smith's grocery store.
Just before Christmas, surveillance video captured a mysterious dog making a clean getaway with a stolen rawhide bone. The Stirling family suspected Akira was the bad guy and brought her back to face the music.
"There's no question. That looks exactly like the dog," store manager Roger Adamson said. That same verdict was unanimous from store employees.
When her owners turned her loose, she followed her nose straight for the good stuff. After sniffing around a bit, the first aisle she explored was Aisle 16, the pet aisle, paying particular attention to the rawhide bones.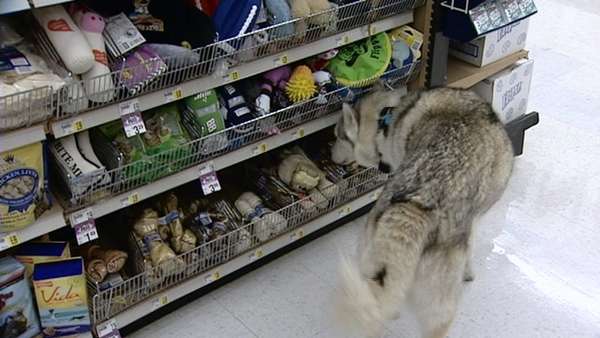 Akira lives in Cottonwood Heights, a long way away from the Murray grocery store. An electronic fence line is supposed to give her collar a jolt if she tries to leave, when it works.
"She's a roamer. She likes to get out and roam, and nothing will keep her inside," her owner, John Stirling, said.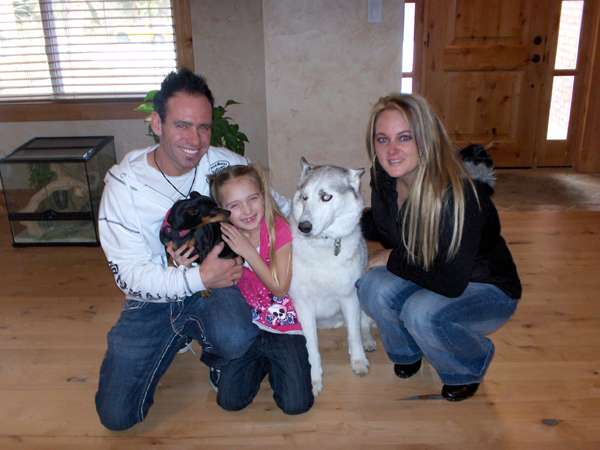 Here's the Walt Disney "Incredible Journey" part: To get to the Smith's store in Murray, she must have walked from Cottonwood Heights, crossing under two freeways. It was a trip of measuring 5.9 miles. After ripping off the bone and returning home, it's nearly 12 miles.
Dogs are still outlawed at the Smith's store, so Akira had to leave after her short visit. This time around, Akira stopped at the cash register. Her family paid twice: once for a fresh bone and once more for the one that got away.
The Stirling family didn't see our original TV story in December or any of the network and Internet retellings. "We'd had people tell us it looked a lot like her, but neither one of us had really paid attention or watched the video," Sterling said.
The owners came forward after watching our follow-up story two days ago.
Store employees not only recognized the dog, they also remembered the electronic collar Akira was wearing.
E-mail: hollenhorst@ksl.com
E-mail: bbruce@ksl.com
×
Related stories
Most recent Utah stories