Estimated read time: 2-3 minutes
This archived news story is available only for your personal, non-commercial use. Information in the story may be outdated or superseded by additional information. Reading or replaying the story in its archived form does not constitute a republication of the story.
It's been more than a week since Dixie State College revealed its new mascot: Red Storm. The bull-tornado character was chosen after several contests and online voting. But so far, not a lot of students are identifying with it.
"I can honestly say the majority of the students aren't real happy with the changes," Dewey Denning said, and he should know. Denning is the student body vice president at Dixie State College.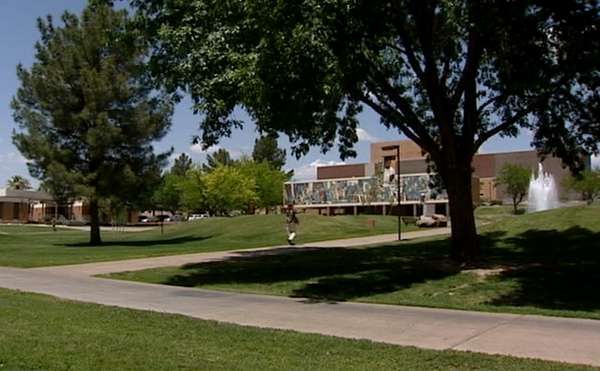 Even alumni say the bull-tornado doesn't look tough enough. In fact, they say it looks like a cartoon.
"We don't want it to be dumb-looking, which is what we got right now," said John Blake, president of the northern Utah chapter of the Dixie State Alumni Board.
But Denning says it has to do with feeling left out too. "The main problem: we didn't get to vote on it as students. We got to help narrow it down to three, but they unveiled it to us without us getting a say," he said.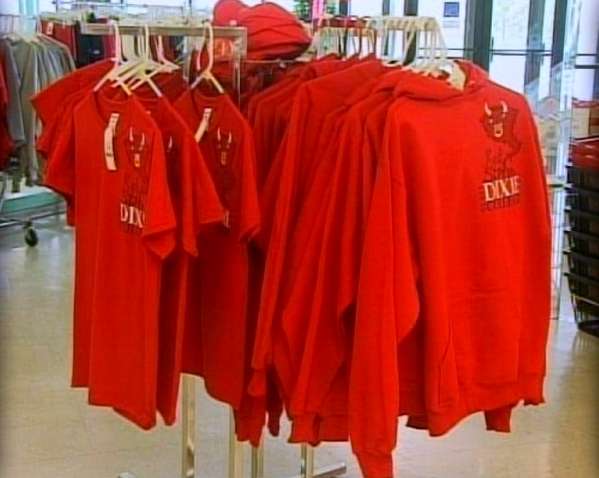 At the school's bookstore, Rebel gear was put on clearance and Red Storm stuff is now filling the shelves. "I think as the students get used to it, it will be more likable. Like anything new, it takes time," said Randy Judd, executive director of auxiliaries at Dixie State.
"I'll probably buy something," student Nick Orgill said. "I think it's kinda cool."
But student Zack Hales told us, "I don't really like it. The tornado and the bull doesn't really do much for me."
"I don't really care," student Dani Harter said. "It could be much worse."
It could be. Just ask the Banana Slugs from UC Santa Cruz or the Scottsdale Community College Fighting Artichokes.
Dixie stopped their association with the Rebels and the Confederate image in 2007, mainly to secure relations with the University of Utah.
E-mail: abutterfield@ksl.com
×
Related stories
Most recent Utah stories