Estimated read time: 2-3 minutes
This archived news story is available only for your personal, non-commercial use. Information in the story may be outdated or superseded by additional information. Reading or replaying the story in its archived form does not constitute a republication of the story.
In this economy, thousands of unemployed Utahns are doing their best to rustle up interviews and land new jobs. But in that job search, some workers run into discrimination.
Sarah Smart is one such worker. She thinks she's getting the brush off because she's six months pregnant, and she's pretty sure the potential employers lose interest right about the time they see her. She's not alone: Nearly 50 pregnant Utahns filed discrimination claims last year.
It is illegal to discriminate against a woman because she's pregnant, but it's tough to prove. "I'm having a hard time finding work, and I know one of the biggest problems is, once I've gotten to the interview stage, is the fact that I'm pregnant," Smart said.
When the economy took a dive, Smart lost her job in the travel industry. She was three months pregnant. Three months later, she's desperate for a job, until she takes maternity leave.
Smart says she's had numerous interviews. "Things go really well until it gets to the point where the fact that I'm pregnant comes up, and I can tell by the tone of the voice that they really didn't expect that. They really didn't want to talk about that. That wasn't something they wanted," she said.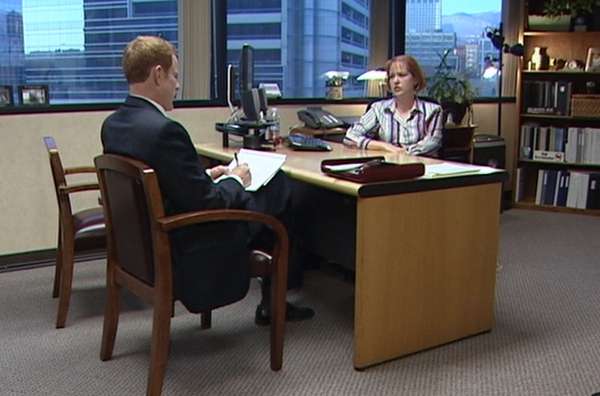 She can't be sure, but Smart believes any other qualified candidate would get the job.
The Utah Labor Commission reports more than 370 claims of gender discrimination last year. Among those, 44 women claimed they were discriminated against because they were pregnant.
The director of antidiscrimination for the state says Smart should file a claim, and they'll investigate. But she admits it won't be easy to prove. "Employers will say that they didn't hire her because she didn't meet the exact qualifications or her resume didn't look quite as good as whoever they did hire. Failure-to-hire cases are very difficult to prove," Heather Morrison said.
So, Smart will keep pounding the pavement. "It's very frustrating because I know that if I wasn't pregnant, I'd probably have a job by now," she said.
Discrimination claims haven't changed much since the economy slowed. However, the Labor Commission has seen a 40 percent rise in wage claims. There are more disputes over pay when businesses struggle.
E-mail: jboal@ksl.com
×
Most recent Utah stories