Estimated read time: 2-3 minutes
This archived news story is available only for your personal, non-commercial use. Information in the story may be outdated or superseded by additional information. Reading or replaying the story in its archived form does not constitute a republication of the story.
When President-elect Barack Obama took center stage tonight, he shared it with formal rival John McCain. There is a heavy focus on everything Obama says and does now, and tonight he called McCain an American hero.
"What we can do is always strive to find that common ground and defend those common ideas. For it is the only way we can meet the very big and very serious challenges we face right now," Obama said.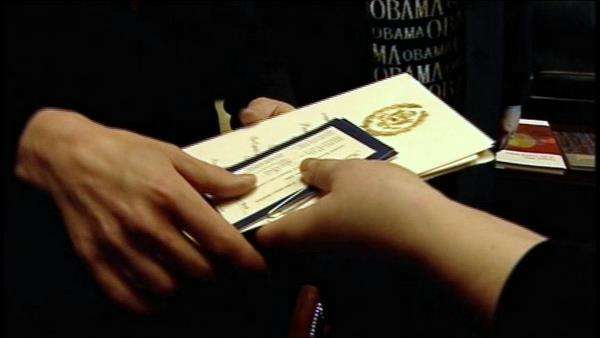 A series of formal-attire-only events capped off a day of service. For Obama, that meant painting the walls of a shelter for homeless teenagers while his wife, Michelle, created care packages for servicemen and women overseas.
At the same time, tens of thousands stood in line to collect the highly-coveted and formal inauguration tickets, but there are smiles during the wait. The reason is on their buttons, and hats, and more: Barack Obama.
"Just walking around in the streets, standing in line with people, you can just feel this joy, this exuberance," said Utahn Karen Hale
We caught up with Utah Democrats who also talked about a bipartisan spirit; a spirit that Utah's Democratic Party chair says spreads Obama's appeal to be more bipartisan these days. "Even if they're Republican, or voted Republican in the past, or voted for John McCain, they're hopeful for Obama and his success as president," Wayne Holland said.
This day is significant for another reason: The national Martin Luther King Jr. holiday coincides with the historic swearing in of the nation's first African-American president. Salt Lake Pastor France Davis worked with King himself. He calls this a dream come true.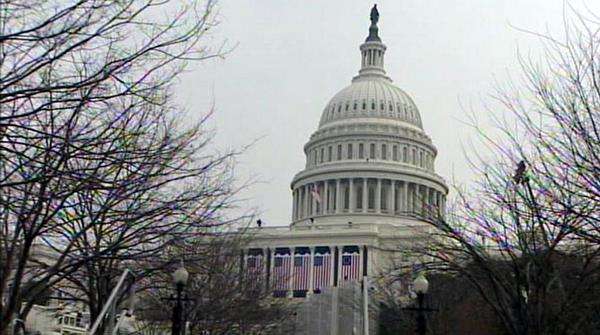 "I'm excited. This is the fulfillment of a hope and a dream. To have worked on the voting rights act of 1965, and now in 2009 to have an African-American in this elected position is a thrill," Davis said.
But Davis says this inauguration also goes beyond that. "It's African-Americans in particular, but it's all Americans, and indeed the whole world, that seems to be celebrating this achievement, which suggests that we are people regardless of our skin color, regardless of our heritage or background," he said.
The religious leader isn't alone in feeling that way. Many here say they are excited to be a part of history. Pastor T.K. French, who is here from Baltimore, told us, "This is one of the most important times of history. It's a great time to be alive and to see that Barack Obama has become the president-elect."
A lot of people here don't have a heavy reason to back up their excitement. They're just glad they're here because they say it represents a new beginning.
For those Utahns who couldn't travel to D.C. but still want to witness the historic inauguration, we will have complete coverage on KSL-Channel 5, KSL Newsradio 102.7 FM/1160AM and KSL.com. Coverage begins at 8 a.m. MST tomorrow morning.
E-mail: rpiatt@ksl.com
×
Related stories
Most recent Utah stories