Estimated read time: 1-2 minutes
This archived news story is available only for your personal, non-commercial use. Information in the story may be outdated or superseded by additional information. Reading or replaying the story in its archived form does not constitute a republication of the story.
Gov. Jon Huntsman Jr. is teaming up with Utah auto dealers in an effort to educate drivers about how to go green. They announced a new campaign today.
This started as a national campaign, and Utah auto dealers are hoping they can have all of their dealers on board by sometime in April.
What the governor and the auto dealers are trying to do is start a public-awareness campaign about how drivers can go green, how to save money at the pump and how to reduce greenhouse gases.
They're trying to educate people about the green benefits of buying a new car, as well as how to make sure your current vehicle runs efficiently.
Today the dealers discussed efforts being made to produce new technology, and Gov. Huntsman talked about the importance of Utah's auto industry.
Craig Bicmore, executive director of the New Car Dealers of Utah, says, "The statistics are, Ford for example, if I get my statistics right, in the last 20 months, spent $1.2 billion on research and development."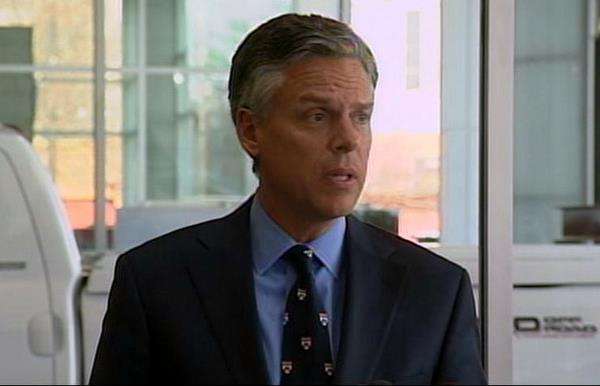 Huntsman says, "The auto industry in this state is extremely important, and I've watched them over the years. I've watched the way they've built businesses, I've watched the way that families have passed their dealerships down one generation to another. They really are, very much, the embodiment of the family firm."
The Green Checkup is a free service. You can take your vehicle to an auto dealer in the state, [Click here for list of current participants] to get free tips on how to keep your vehicle up and running efficiently; simple things from checking your motor oil to your air filters and tire pressure, that sort of thing.
×
Most recent Utah stories