Estimated read time: 2-3 minutes
This archived news story is available only for your personal, non-commercial use. Information in the story may be outdated or superseded by additional information. Reading or replaying the story in its archived form does not constitute a republication of the story.
The Home Depot says a tough economy is forcing it to get rid of the Olympic Job Opportunities Program for athletes. It's a big hit for Utah because many of those athletes live, work and train here.
With the Home Depot program, Olympic athletes could earn a full-time salary for only part-time work. That meant they could use those extra hours to train, hopefully resulting in a gold medal for the United States.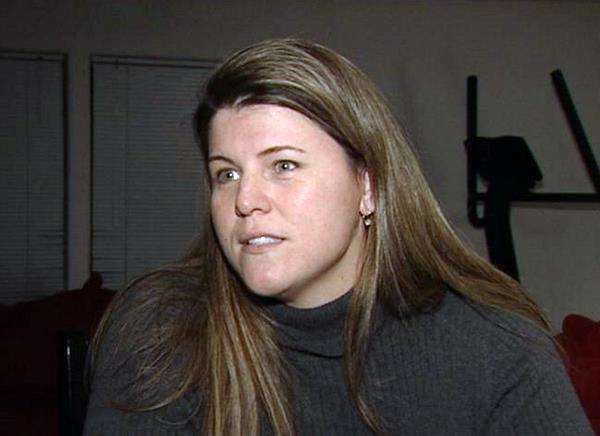 Amy Palmer looks back fondly on her Olympic experience. The Grantsville native competed in the hammer throw during the 2000 Sydney Olympic Games and the 2004 U.S. trials. "It was an awesome experience," she said.
Back then, she trained full time and she credits Home Depot's Olympic Jobs Opportunity Program for giving her time to train and compete without worrying about paying her basic bills.
"I probably wouldn't have been able to do it without Home Depot and the sponsorship," Palmer said. "Most people have to work full time, plus traveling full time, and it's just not possible to do it all."
It was a program many U.S. athletes were involved in. Since the program started in 1992, 570 Olympic and Paralympic athletes signed up. Home Depot workers earned 194 medals, 88 of them gold.
Several athletes worked at Utah Home Depot stores, including skier Jillian Vogtli; bobsledders Ivan Radcliff, Valerie Fleming, and Shauna Ruhbock; Tristan Gale in the skeleton; and speed skaters Jondon Trevena and Derek Parra.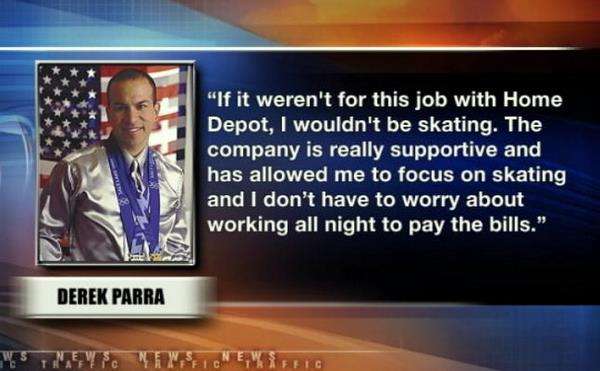 Parra won a gold and silver medal during the 2002 Salt Lake Games and says of his West Valley Home Depot experience: "If it weren't for this job with Home Depot, I wouldn't be skating. The company is really supportive and has allowed me to focus on skating, and I don't have to worry about working all night to pay the bills."
Now, Palmer is wondering if this cut will hurt future U.S. teams. "It's really sad to hear they're doing that because it was such a huge thing for a lot of the athletes," she said.
The U.S. Ski and Snowboarding Team is based in Park City, and many of its athletes work at the Home Depot. But the team wouldn't answer any questions tonight about how this cut will affect their training.
Home Depot says athletes who took part in the program can continue to work there part time but won't get full-time pay.
E-mail: acabrero@ksl.com
×
Related links
Most recent Utah stories