Estimated read time: 2-3 minutes
This archived news story is available only for your personal, non-commercial use. Information in the story may be outdated or superseded by additional information. Reading or replaying the story in its archived form does not constitute a republication of the story.
It was only a month ago that drivers saw gas prices drop to near $1.30, but now prices are once again on the rise. The average price for a gallon of unleaded gasoline jumped 5 cents today, making it the sixth day in a row that Utah has seen an increase in cost.
Driver Betty Giron said, "It was good to ride the ride while it was low, but I was really expecting it to go up but hoping it won't go all the way back up to where it was."
As gas prices slowly creep up, it's a relief to know Utah is still behind most of the nation when it comes to paying for gas. Driver Todd Albiston said, "They are still lower than I thought they would ever get to, so I'm kind of happy." Today Albiston filled up his truck for about $26; a year ago he paid over $60.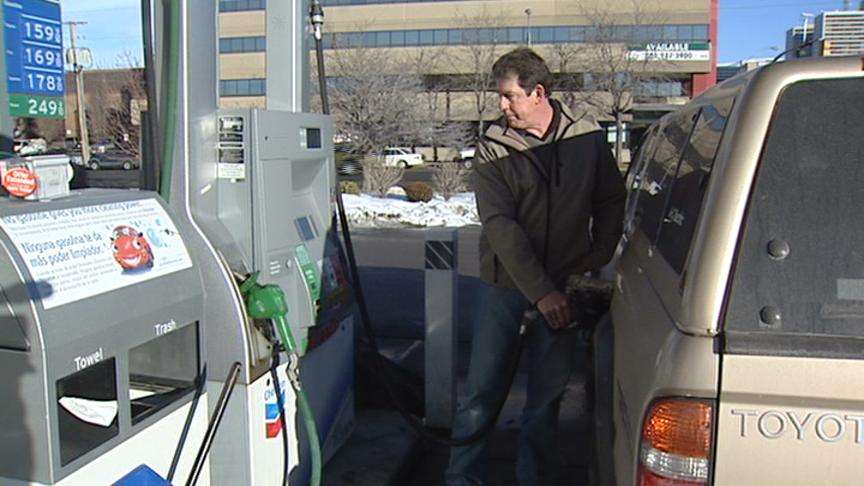 According to AAA, Utahns are paying an average price of $1.55 for a gallon of regular unleaded, that's still 21 cents cheaper than the national average.
Lee Peacock, president of the Utah Petroleum Association says the drop in gas prices reflects the economic recession and falling oil prices. He says, "Oil is an international commodity, it's priced as such. So when the price of crude oil goes up, you see the price of gasoline follow."
Rising prices are a sign that oil companies are preparing for an increase in demand.
AAA spokeswoman Rolayne Fairclough says high demand is typical during the summer when motorists are traveling. She says she expects the rise in prices to settle by the end of February. She says, "The decrease in demand nationally and worldwide is the key to this, because if the decrease in demand maintains it's self, that will push the oil and gasoline prices down."
Oil prices suffered their biggest fall yesterday in seven years, closing at $42.63 a barrel. But that news did not comfort drivers filling up for more than they did a week ago. Driver Kathy Pierson said, "I need gas no matter what, so it really doesn't matter. I just come and sometimes I don't even look."
According to AAA, Utahns are still paying, on average, less than they did even a month ago when the average was $1.60.
Nearly every motorist we talked to today said they're just happy as long as it stays under $2.00.
E-mail: spark@ksl.com
E-mail: rjeppesen@ksl.com
×
Related links
Most recent Utah stories