Estimated read time: 2-3 minutes
This archived news story is available only for your personal, non-commercial use. Information in the story may be outdated or superseded by additional information. Reading or replaying the story in its archived form does not constitute a republication of the story.
Fear has translated into one of the worst years in memory for the auto industry. Utah car dealers say there's been a bit of improvement in the last week or two, but there's no denying the terrible sales numbers released today.
The national numbers for December show Toyota down 37 percent; Honda down 35 percent; Ford down 32 percent; General Motors down 31 percent. Only Subaru showed a slight increase.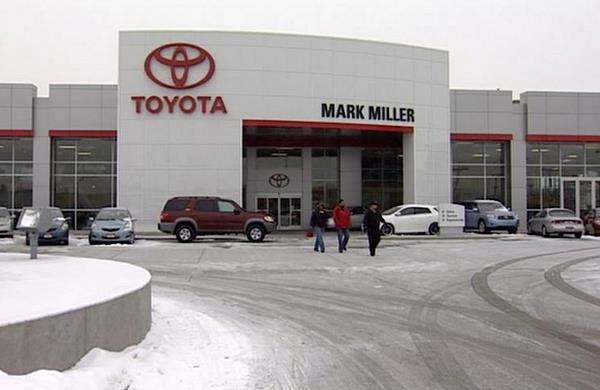 Snow on the windshields of vehicles at some Mark Miller dealerships is a tip-off: new cars aren't moving. There are way fewer buyers than usual, and dealer Miller says he knows the reason: fear.
"A fear that feeds on itself that, until we get past that and people start having confidence in their jobs and the economy, we aren't going to turn it around," Miller said.
Hyundai is trying to turn it around with a previously unheard of incentive: New car buyers can return their car and stop payments any time in the first year if they get fired or can't do their job because of a major health problem.
"This is just a way that a major automobile manufacturer can come in, stand behind their product and say, 'Don't worry. We're going to take some of that worry away from you,'" said Scott Howe, general manger of Ken Garff Hyundai.
Craig Bickmore, executive director of the New Car Dealers Association of Utah, said, "There is pent-up demand, so I think it's Hyundai's way of saying, 'Let's go get it.'"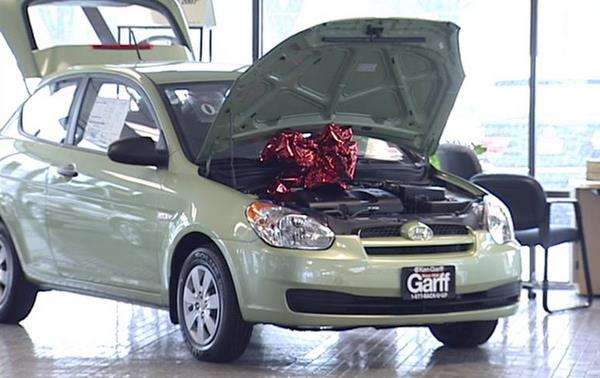 Bickmore says there are great incentives and great prices to be had, and hints of optimism from Utah dealers. "[They're] saying that their December was better than their November, which is encouraging," he said.
Mark Miller agrees but is still looking for a real turnaround. "George Bush has been kind of missing in action the last couple of months. We need leadership," he said.
Utah dealers are doing relatively well. Though, 900 dealerships nationwide have been forced out of business in the last year, so far, Legacy Auto is the only new-car casualty in Utah. "I would be surprised if we see any more," Bickmore said.
"The one dealer in Utah that's gone down was not very well financed, and his bank pulled his credit. Not a lot you can do about that," Miller said.
They say Utah dealers are holding up better because they tend to be more conservative in their business practices and Utah's economy is relatively healthier. Still, there's no way dealers can hold on forever without customers. They all wish there were more of them.
E-mail: jhollenhorst@ksl.com
×
Related stories
Most recent Utah stories