Estimated read time: 3-4 minutes
This archived news story is available only for your personal, non-commercial use. Information in the story may be outdated or superseded by additional information. Reading or replaying the story in its archived form does not constitute a republication of the story.
Success hasn't avoided a Utah man who coaches a junior high school wrestling team without ever seeing his wrestlers on the mat. That's because Clint Lewis is blind and he is the focus of this "SportsBeat Spotlight."
Matheson Junior High wrestling coach, Clint Lewis gives his wrestlers one last pep talk before heading out to the mat.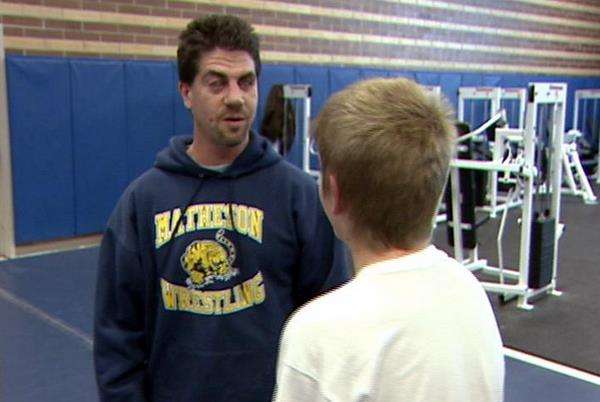 "You've got to see yourself as a champ everybody," he preaches to his wrestlers noticeably nervous. "Ok, let's jump it up a bit guys."
But just like every other meet in his coaching career, Coach Lewis won't see a single move. That's because the 39 year old is blind.
"I was born with glaucoma," Lewis says. "I'm so fortunate I lost it before 16 because I think it would suck if I could drive and then all of a sudden not be able to drive."
Driving is one of the few things Coach Lewis can't do. Feeling sorry for himself was never taught in his home.
"My mom and dad made me mow the lawn and it looked awful," Lewis remembers. "And I'm sure my dad came out and fixed it when I went to play with my friends, but they made me do it and I appreciate that."
Having a man without his sight coach boys how to wrestle may seem impossible, but 'impossible' is one word Lewis took out of his vocabulary many years ago.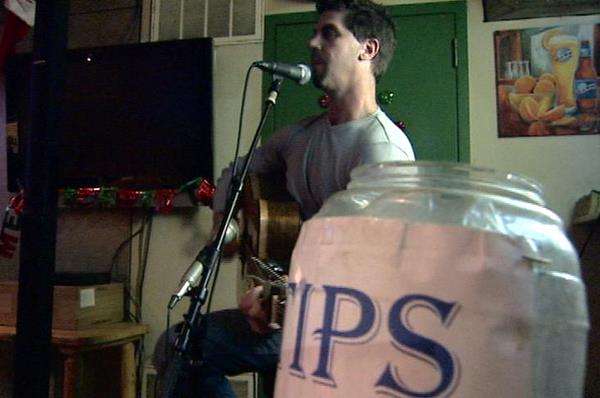 "I always tell people blindness isn't my challenge... it's paying my bills," Lewis confesses.
To pay the bills Lewis is a musician playing small gigs all over town.
Coaching is only a side job, but one he's passionate about. With his sight-dog nearby Lewis is a literal hands-on instructor. He shows his athletes how it's done by first using the wrestling moves on them.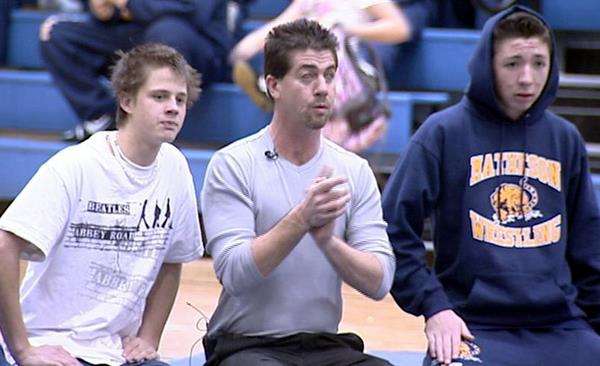 "After I show the move I walk around and literally trip over them and say, 'There you are show me the move,'" Lewis says. "Practice is so important for us especially because I can't help them. So, they have to know it in here [pointing to his head] before they can go out in a real match."
In a match Coach Lewis relies on other wrestlers. Sitting close by they are literally his eyes giving him their play by play… and somehow it works.
"At first I thought this wasn't going to be a very good season if our coach can't see. Then he ended up proving us wrong with a great season and good coach," 8th grader Devin Salazar says.
"He's like an inspiration because he helps you," says 9th grader Devin Petersen.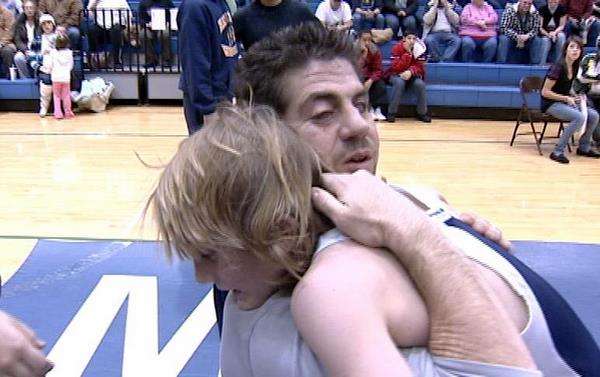 In five seasons at Matheson Lewis' teams have taken second in region twice and in his first job at Brockback Jr. High he led the team to two undefeated seasons. With that kind of success Lewis hopes others will see blindness isn't necessarily a handicap.
Lewis was a wrestler himself at Woods Cross High School where he placed fourth in region. Today he lives in Magna with his wife and three children. If you have someone you think deserves to be in the spotlight email us at sportsbeat@ksl.com.
E-mail: kaiken@ksl.com
×
Most recent Utah stories