Estimated read time: 2-3 minutes
SALT LAKE CITY — It all sounded the same, even looked the same. But employees at a Sugar House SportClips have quite a different story than workers at most haircut shops.
"I was getting a little antsy," said Angie Arrien, who works at SportClips, 2140 S. Highland Drive in Sugar House. "I was excited to get back to work because it was a little over a month that we were down."
Right across from their building is the reason why. Last month, fire destroyed a six-story apartment building that was under construction.
After seeing what was left of the burned apartment complex, Arrien knew going back to work would take awhile.
"You would never think that that would happen right next door," she said. "It's a lot more scary than it is, like, in pictures. So, it's crazy."
What's even crazier is all the heat and debris from the fire didn't hurt SportClips.
"We did not have any damage, which was great, but it was also frustrating because we were like, we're ready to go," said Shere Brunjes.
Brunjes owns the store. She said because SportClips was located in the fall zone of the burned building and that building wasn't stable, SportClips remained closed. That lasted for 33 days until it was allowed to reopen Tuesday.
"I'm so relieved to be back open, you know? It's just been a long time coming," she said with a laugh.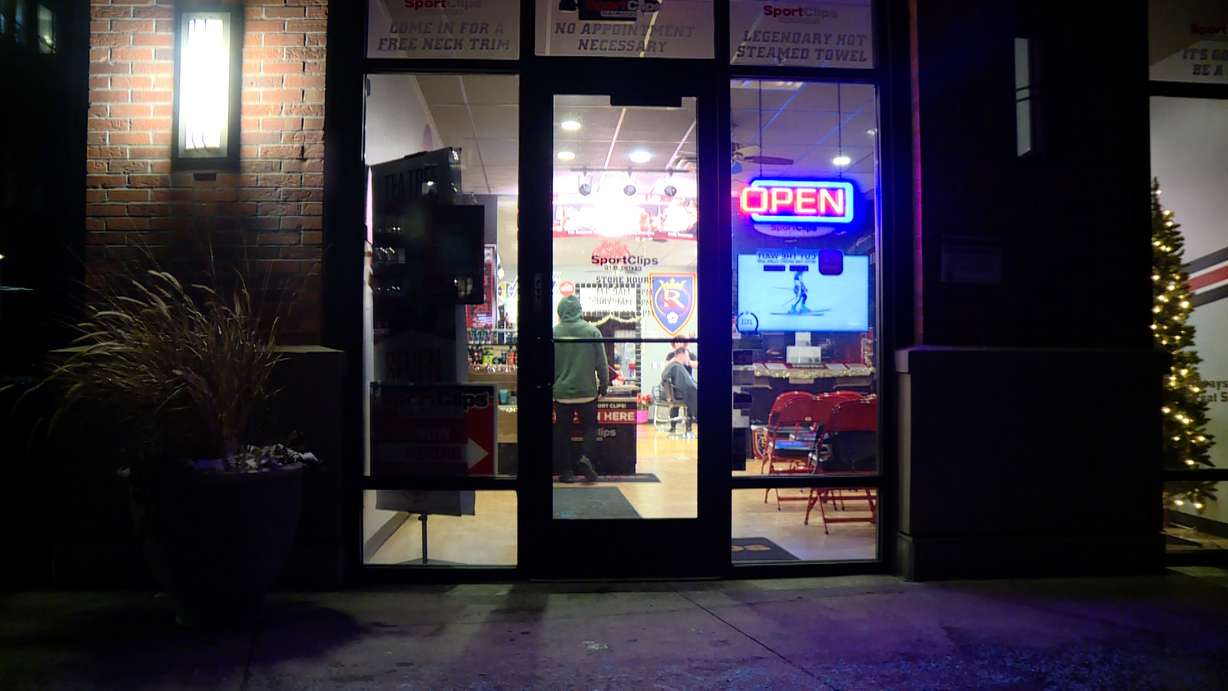 Through it all, Brunjes continued to pay her workers. She even let them work at her two other shops and do paid training to keep their skills sharp.
"It was the right thing to do, and we value our people. They're the reason why we have any kind of success," she said.
Brunjes is also offering haircut discounts to first responders as a way to thank them for their work fighting the fire and keeping the area safe while demolition work began.
Other businesses that are still closed have plans to begin reopening next week.
The cause of the fire is still being investigated.
×
Photos
Related stories
Most recent Utah stories