Estimated read time: 4-5 minutes
SALT LAKE CITY — Devin Kaufusi and Gabe Reid have shared a long journey together.
The last time the two childhood friends shared a senior night, it was for Timpview High — days before winning the school's third-straight state football championship, with Britain Covey as the team's quarterback and do-it-all member of the offense.
Kaufusi and Reid went separate ways in their collegiate endeavors — Kaufusi to BYU and Reid to Stanford — but the two joined up ahead of the 2022 football season for one more journey together on the field at the University of Utah. The two, once again, face a senior night together, and one that likely puts an end to a long football journey together.
"We've been playing at Rice-Eccles since high school, and we've been coming to sporting events here since we were kids and everything," Kaufusi said. "And to have our last home football game in Rice-Eccles, it's pretty crazy. Even last weekend walking out of the stadium, I was just thinking, 'Oh my gosh, it's one of my last times walking up these stairs, up and out of here. It's emotional, I think, for sure and really just sentimental."
"I'm excited," Reid said. "I think Devin hit on it, it's gonna be nostalgic. It's gonna be last home college game. It's kind of cool. ... It will be kind of fun to do that together."
And though Reid got to share the bond with his childhood friend again on the field as the two end their collegiate careers together, the opportunity to come to Utah to play with his younger brother, Karene, meant more than anything else.
"I've had a brief stint here, but I think knowing that coming in, I really wanted to make every day count," Reid said. "It's been a great experience being here with Devin, and especially with my little brother Karene; that's been like a lifetime memory that I'll always treasure."
The two seniors make up a part of the 12 listed seniors that will be honored 10 minutes before Utah's kickoff against Stanford on Saturday (8 p.m. MST, ESPN) in the team's final home game at Rice-Eccles Stadium this season. Utah head coach Kyle Whittingham said a handful — likely around eight or so — underclassmen will also be honored.
Whittingham said "you'll find out Saturday" who those underclassmen are — some in the pursuit of an NFL dream, and others to explore life outside of a game they've played for much of their life. It's an opportunity to show out in front of the raucous home crowd one final time.
"We think if you're leaning towards coming out, go ahead and get recognized," Whittingham said about his underclassmen. "The worst thing is you come back and you're recognized the next year. We'll have some guys get recognized this year that did get recognized last year."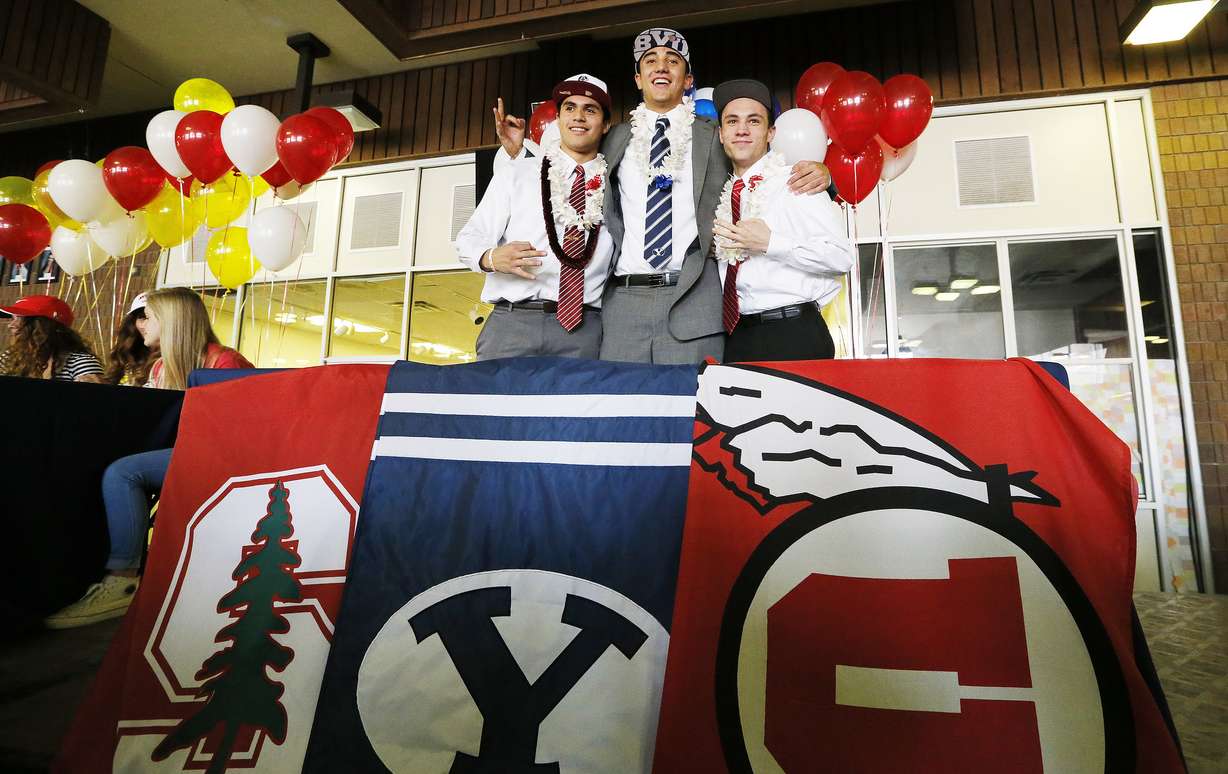 The 2020 season, in which Utah became the last FBS program in the country to start its season due to an already delayed and shortened year because of the COVID-19 pandemic, gave players more options. The NCAA awarded every athlete an additional year of eligibility, which left a senior night up in the air for many athletes.
But for some, like Kaufusi and Reid, the eligibility has dried up and senior night will be the final ride.
"I've just been super grateful that Utah has been such a strong foundation of the program that coach Whitt has established and has allowed me to become my best self and to grow as a player and more as a man," Kaufusi said. "So I'm super grateful; it's been a huge part of my life, and I'll never forget it."
For Reid, it will be even more special given that Utah's opponent, Stanford, is where he played five years of college football. It's where he got his start as a Division I athlete and where he got a degree. But on Saturday night in Rice-Eccles Stadium, he's home.
"It's gonna be fun. I'm looking forward to it," Reid said. "I mean, after spending five years over there, it's gonna be weird playing against the Cardinal. But, yeah, I'm excited about it. I think it'll be a good time and hopefully be on the other end of the beating this time around. I still love the Cardinal, though."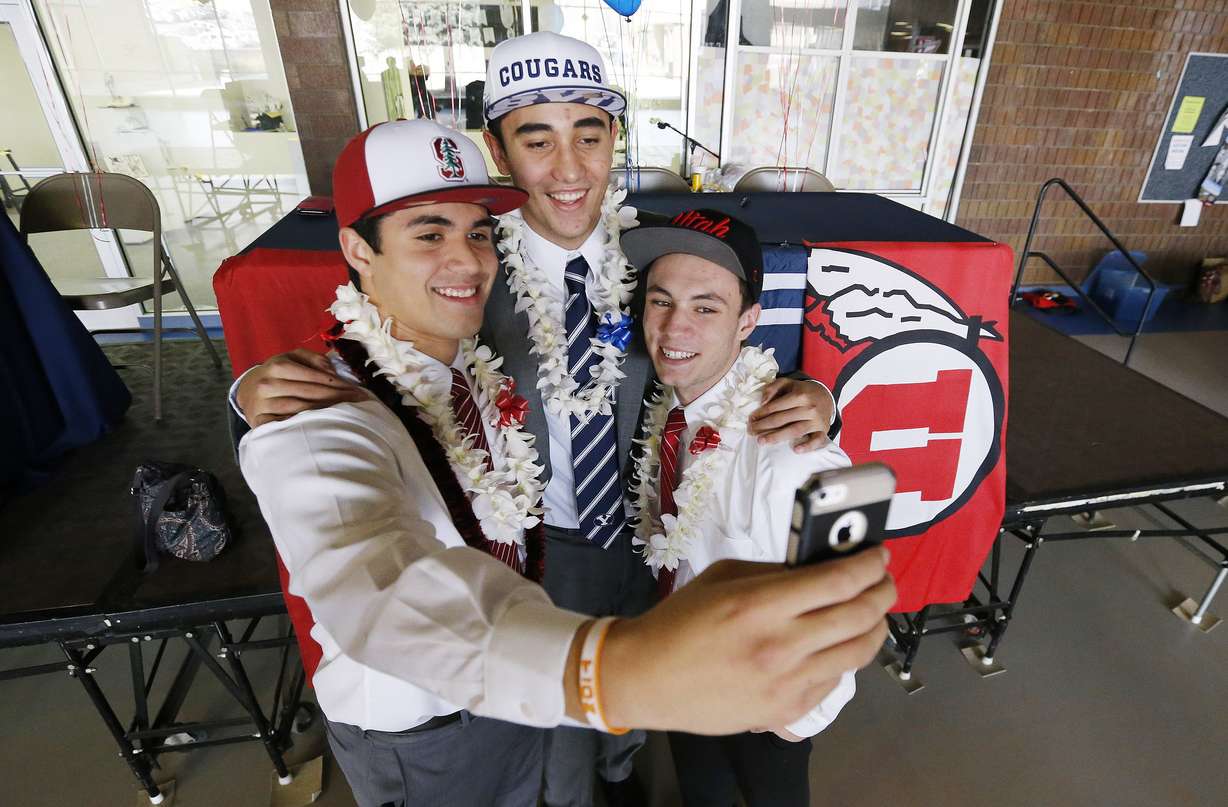 And much like every season, it's an opportunity to send the seniors (and a handful of underclassmen) out on a high note with a win. It's what Whittingham describes as the "focal point" of the program and one everyone takes seriously. In fact, Utah is a perfect 5-0 in their last five senior night games.
"Going in it's all about the seniors this week; that's the focus and whole focal point is sending those guys out the right way," he said. "It's our objective every single year, and this year is no different. We have absolutely had conversations about that in team meetings — about everyone owing it to the seniors, everybody giving their best effort to make sure those guys end their career at Rice-Eccles on a positive note."
Utah is favored by 24 points against Stanford in the night contest and will closeout the regular season with back-to-back road games against Oregon and Colorado in pursuit of another Pac-12 championship game appearance.
×
Most recent Utah Utes stories