Estimated read time: 3-4 minutes
SALT LAKE CITY — Snow Canyon All-Star coach Kyle Hafen walked out to mound and put into words what most watching back in Utah felt.
"Ah, man, this sucks sometimes, huh?" Hafen said with a cheerful smile during a mound visit with his team in the fifth inning before adding, "So what?"
It wasn't a dream start for the Little Leaguers from Santa Clara at the Little League World Series. Utah lost 11-2 to Tennessee in their first game of the tournament.
But in the bottom of the fifth inning, Hafen's message of "so what?" really sank in; that's when Brogan Oliverson entered the game for the first time. Oliverson was added as an injury replacement after his older brother, Easton, was critically injured after falling from a bunk bed earlier in the week.
Doctors told the Oliversons that Easton was 30 minutes away from death due to the pressure on his brain stem.
Following emergency surgery, Easton began to quickly improve. On Thursday, the family announced he had been moved out of an intensive care unit, could feed himself, could take two steps with support, and was even communicating with his family.
What did he say? That he still wanted to play.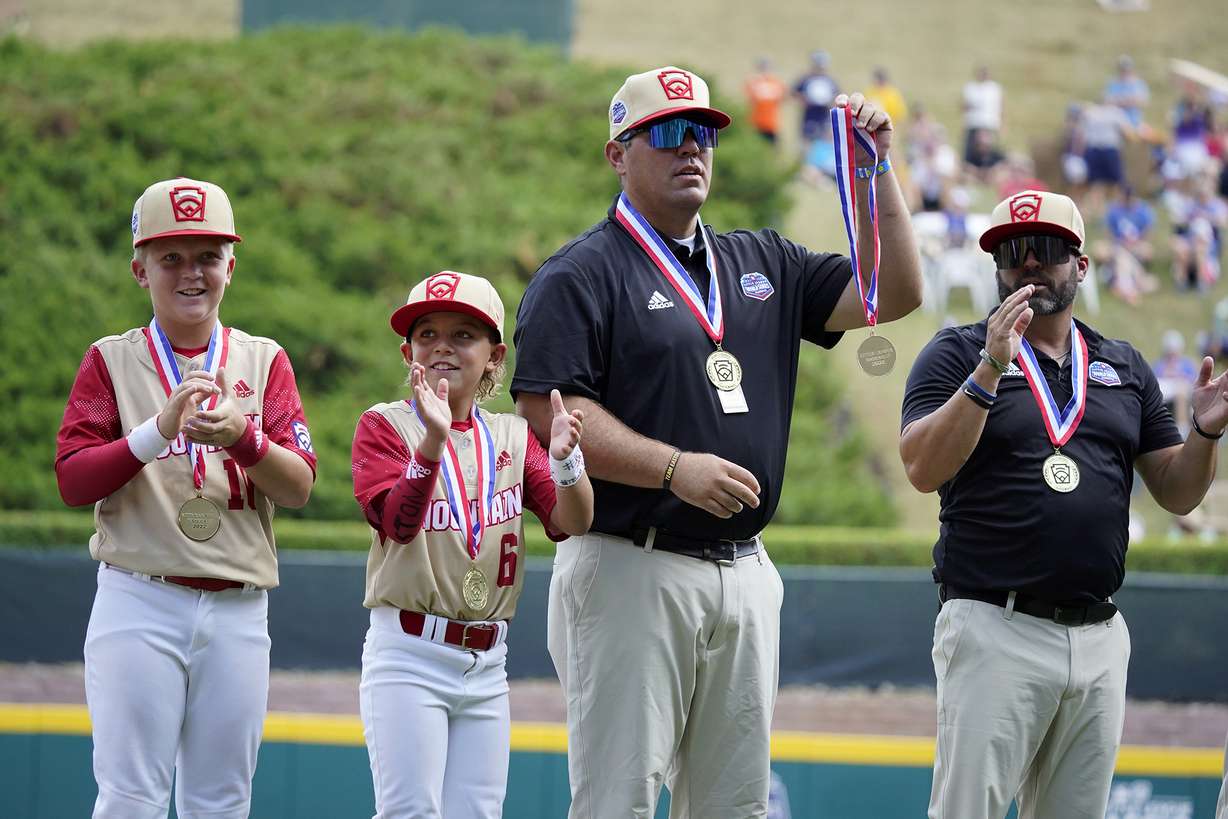 "When he asked what day it was and we told him, he asked us, 'Am I able to play on Friday?' And I just shook my head at him and I'm like, 'Sorry, buddy. You can't. We've got to get you better, first,'" Easton's father, Jace Oliverson, told CNN Thursday.
He wasn't able to; his brother filled in for him instead.
As he emerged from the dug out, the score went out the window. The 10-year-old Brogan walked out to a standing ovation from the Williamsport, Pennsylvania, crowd. Even the opposing little leaguers on the field joined in on the cheers. It was cheers for a kid lying in a hospital room; for a family, and for a team that has had to deal with near tragedy during a once-in-a-lifetime opportunity.
So it didn't matter that the Utah team was down by nine runs, or that Brogan eventually struck out after three very healthy swings — just being there to represent his brother and his family was a moment to cherish for the family and a team.
Brogan Oliverson receives a standing ovation during his first AB of the #LLWS after replacing his older brother, Easton, on the Utah team roster ❤️ 👏

Easton suffered a severe head injury Monday and is currently recovering at home. pic.twitter.com/f0JFYF7QL9

— ESPN (@espn) August 19, 2022
As for the rest of the game, there were other hightlights.
Reggie Ence recorded the first Utah Little League World Series hit ever in the first inning with a two-out single. Ence would later score the state's first LLWS run when Colton Gainey hit an RBI double to bring him home. Ence also threw a runner out at third with a terrific throw from center, and stole home for the team's other run. Ence had himself a LLWS debut.
But those two first-inning hits ended up being the only hits Utah would record all game. And with Tennessee's bats hot, the kids from Santa Clara couldn't keep pace. Tennessee scored five runs in the top of the fifth to put the game out of reach.
But even with that, the best moment of the game was still to come.
That's when Brogan was greeted with cheers of the afternoon.
Even with the loss, the Snow Canyon All-Stars aren't done yet. They'll play an elimination game on Sunday at 9 a.m. MDT on ESPN in order to to keep their run at Williamsport alive.
×
Most recent Sports stories