Estimated read time: 4-5 minutes
SALT LAKE CITY — As the mayor of Salt Lake City, Erin Mendenhall is asked to attend a lot of groundbreaking events.
These are ceremonies to celebrate the beginning of some sort of major structure that will one day play a vital part in the community, such as a new office building or facility. But as she stood in front of a crowd gathered outside of Industry on Thursday afternoon, she admitted she typically doesn't get excited about parking garages. The one that will fill the ground she was standing on might be the exception.
Moments after she spoke, Ellen Winkler, co-founder of Industry, hopped into an excavator and took the first scoop of the ground to signify the beginning of a parking garage project that will bring almost 1,000 parking stalls to the Granary District, located directly southwest of downtown Salt Lake City.
"What's happening in the Granary (District) is really, really unique," the mayor said. "For those of us who are long-time Salt Lakers, we may not get how cool this is. There aren't many capital cities ... that have such a giant neighborhood that is so poised for redevelopment, that have qualified opportunity zones overlaying and is just next door to the downtown core."
The seven-story parking garage itself is located across the street from Industry, 650 S. 500 West. The company essentially laid the blueprint for the future of the district a few years ago, repurposing an old silver foundry into a shared workspace for about 500 jobs from different companies that rent out space in the building.
However, the district's growth over the past few years has led to an abundance of street parking and packed parking lots that just can't fit everyone trying to commute. Jason Winkler, Industry's co-founder, said the project has been in the works for about four years but it was delayed by a few obstacles, including COVID-19.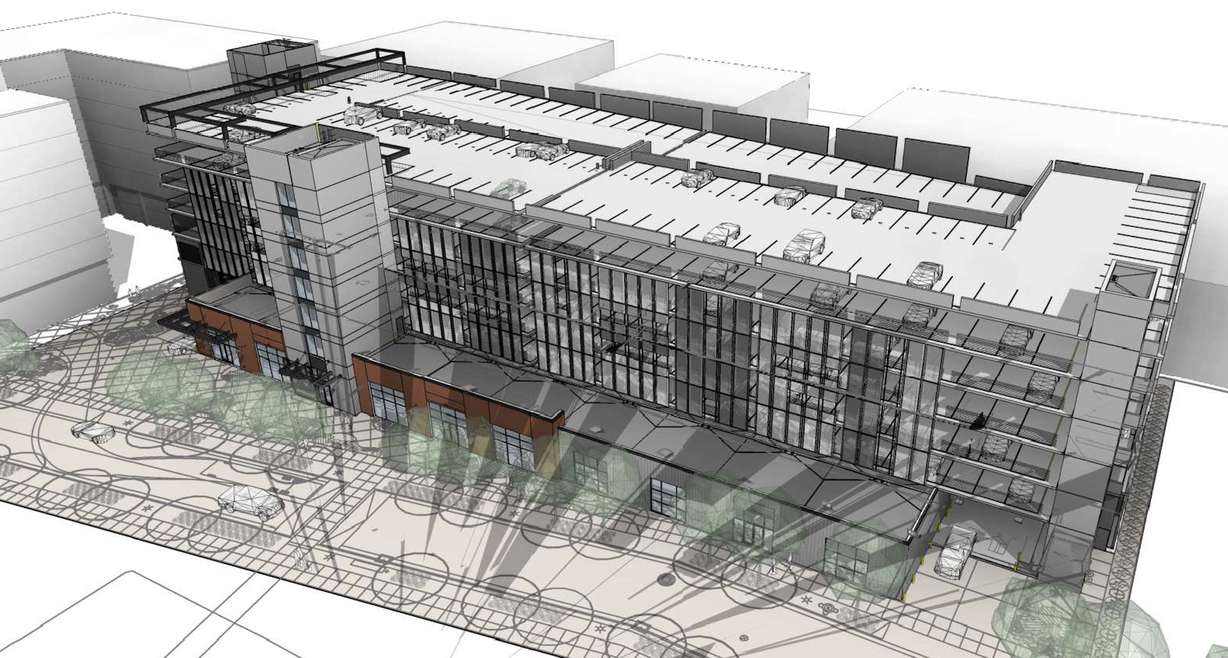 Yet the project hasn't changed much since then. The structure is projected to have 350,000 square feet in space, including 12,280 square feet of ground-floor commercial space. Construction is projected to last 16 months before it's completed in the third quarter of 2023. The construction company Makers Line, one of about a dozen companies assigned to the project, lists it as a project costing over $25 million.
"We are all so deeply committed to this neighborhood and its future," added Tami Door, CEO of the Denver-based Q Factor, the structure's developer. "This next step with this parking garage is actually going to be an incredible benefit to the community, supporting people who live here and work here, and be another big conduit to connect the various neighborhoods in our center city and center city neighborhoods."
While the district hasn't been much to look at in the past, Mendenhall said Industry's success has inspired tech startups to also repurpose old buildings, which she says helps keep the area affordable and keeps the area's character intact. It's also more environmentally friendly to repurpose old buildings than to tear them down and build something new in their place. She hopes it helps keep the businesses that have been in the area for decades.
The parking garage will reduce the need for smaller parking lots located all over the district so that land can be used for other purposes.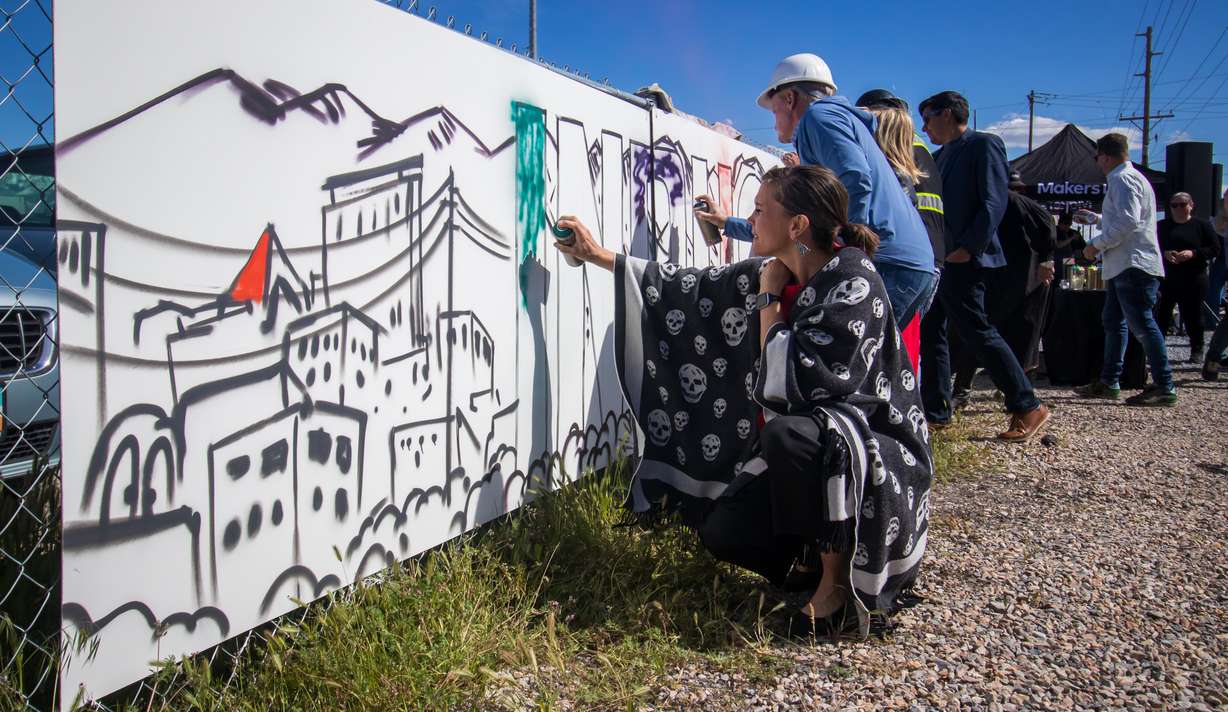 This also plays into the future of the Granary District, which is at the center of big redevelopment plans in the city. For instance, it's located a few blocks from the major Fleet Block Project that city leaders are currently trying to piece together.
Given the state and city's growth, and the surge in new buildings downtown, the mayor says it's really only a matter of time before the Granary District becomes an extension of downtown. Well, downtown with a different character.
"The technical definition of what is downtown in Salt Lake City is antiquated. I think we all realize that," she said. "The downtown core is growing and what the Granary District is going to be will, in time, be a natural continuous extension of downtown but a more creative, artistic, maker space that's full of people living here, working here, tech businesses starting up all the way to full-scale operation.
"That's something we can fit in our downtown core," she added, "and it's something that defines already who were are as a city."
×
Photos
Most recent Salt Lake County stories