Estimated read time: 2-3 minutes
This archived news story is available only for your personal, non-commercial use. Information in the story may be outdated or superseded by additional information. Reading or replaying the story in its archived form does not constitute a republication of the story.
LAYTON – A Layton man says a wall of snow and ice crashed onto his car as he drove down a highway last week.
Brady Bangerter blamed a snowplow and said he was lucky to get away with only a few scratches after the snow and ice fell from the frontage road and down to the highway below. It happened last Friday just before noon on U.S. Highway 89 where construction is still underway.
"I didn't have time to react ahead of time or anything like that," Bangerter said.
He was headed north when it happened. At first he saw a bit of snow coming over the wall, but he never expected what happened next.
"A big wall of snow came up over the sound wall and crashed into my car, smashing through the windshield," he said.
Bangerter was covered in glass, ice, and snow. "I had glass all over me. I had glass in my hands, I was picking out for several days."
He believes it came from a Layton City plow truck that he caught up with soon after.
On the frontage road, you can see where the incline comes close to the top of the sound wall.
"Obviously, it's brand new construction," said Steve Garside, Layton's assistant city manager. "The area is not completed yet."
Garside explained even though a city plow truck was in the area, contractors along U.S. Highway 89 clear the snow in the area.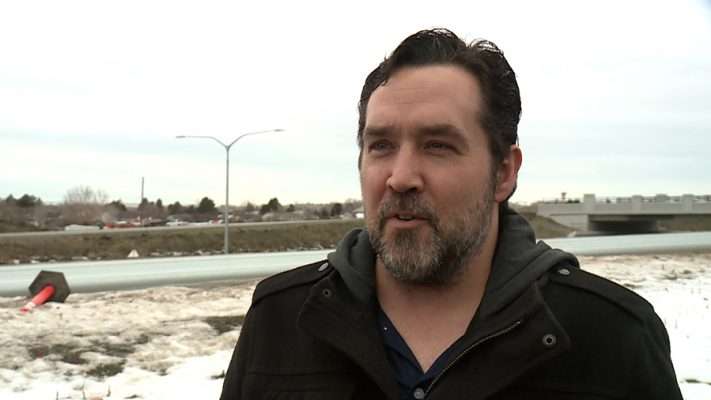 Bangerter said he's a living example of why plow drivers need to take extra care in the area. Garside agreed and said it's important the operators take care to make sure it doesn't happen again.
"Snow removal through that area is difficult because of how tight the area is," he said.
As construction continues Garside said other considerations may be possible.
"As projects go on and we have a chance to see how they're functioning, then we'll get back together. We've got a great relationship with UDOT and the contractor, as we have throughout the whole project."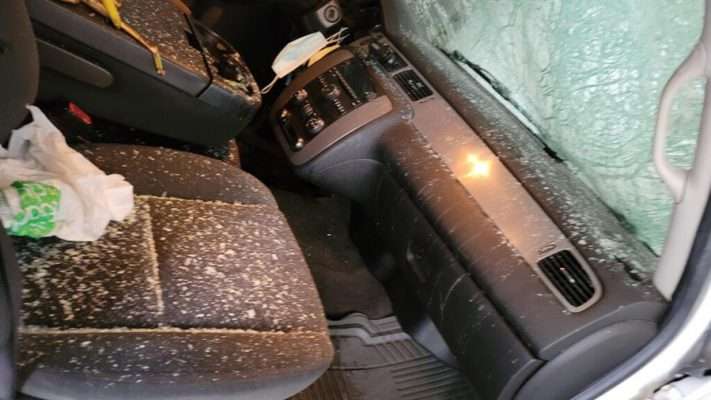 Bangerter said it's important that plow drivers are careful in the area and watch out for drivers below.
"I was lucky that I was alone," he added. "I didn't have my kids in the car or anything."
Garside promised the city will work with Bangerter's insurance company to make sure the damage is covered.
According to UDOT, the sound walls are just that and they weren't designed to block snow and plow drivers should take that into account.
×
Photos
Most recent Utah stories