Estimated read time: 6-7 minutes
Editor's note: This article is a part of a series reviewing Utah and U.S. history for KSL.com's Historic section.
SALT LAKE CITY — A 12-year-old Albion Middle School student in Sandy said they were initially thrilled when they heard about then-Gov. Gary Herbert's school closure declaration back on March 13, 2020.
Just two days after Utah Jazz star Rudy Gobert tested positive for the coronavirus, which had only gotten its name a month before, Herbert walked up to the podium inside the Utah State Capitol's Gold Room and declared a two-week "soft closure" of all K-12 schools statewide.
That order eventually got extended through the remainder of the school year.
"At first I was happy but then after the first week it got hard and I missed my friends," the student, whose name was removed from their responses, wrote in a document for the Utah Division of State History's Utah K-12 COVID-19 Memory Project.
The project, which went online this month, is available for everyone to see not just now but for future generations as a window into what it was like for students in the age of a pandemic, said Lisa Barr, a historical collections curator for the division and the project's creator.
Barr began collecting responses from children in May 2020, two months after the school closures.
"Recognizing that we were living in historic times, we wanted to hear how the pandemic impacted the lives of young people," Barr explained. "We created a tool to help students anonymously share their experiences."
Most of the collection is the answers to a questionnaire that Barr created, while some students filled out quarantine journals. The point, Barr said, was to gather insight that shows more of the "unusual, everyday view of contemporary history" from Utah children dealing with a shared global experience.
The Albion Middle School 12-year-old is one of over 250 responses from nearly two dozen communities across Utah already in state archives, with more possibly on the way. Most came from middle school students but dozens came in from elementary and high school students, too.
Here are a few examples of how they responded picked out at random.
Question: How did you feel when you learned that schools would close because of the COVID-19 pandemic?
17-year-old Venture High School (Marriott-Slaterville) student: "My first emotion was mainly excitement — it was kind of cool to think that we would be able to stay home and still learn. Besides that, though, I was nervous, because I didn't know much about COVID-19 yet. I wasn't sure yet if it was going to be a big issue for me personally." (Jan. 10, 2021)
11-year-old junior high/middle student in Ivins: "I was disappointed that I would not be finishing my sixth-grade year in the school. I also decided it was for the best, I would rather go to online school than get sick and spread it more." (May 15, 2020)
9-year-old Canyon Rim Academy (Millcreek) student: "I felt like it was nice to have a change of pace but this was from a bad cause." (May 4, 2020)
Question: What do you miss the most about school?
7-year-old elementary student in Brigham City: "Recess" (June 1, 2020)
13-year-old junior high/middle student in Naples: "The thing I miss most about school is my friends. I miss being able to talk to them, laugh with them, and learn with them at school." (May 4, 2020)
16-year-old Ben Lomond High (Ogden) student: "Some things I miss the most about school is interacting with people and just having the ability to learn and participate in class." (May 11, 2020)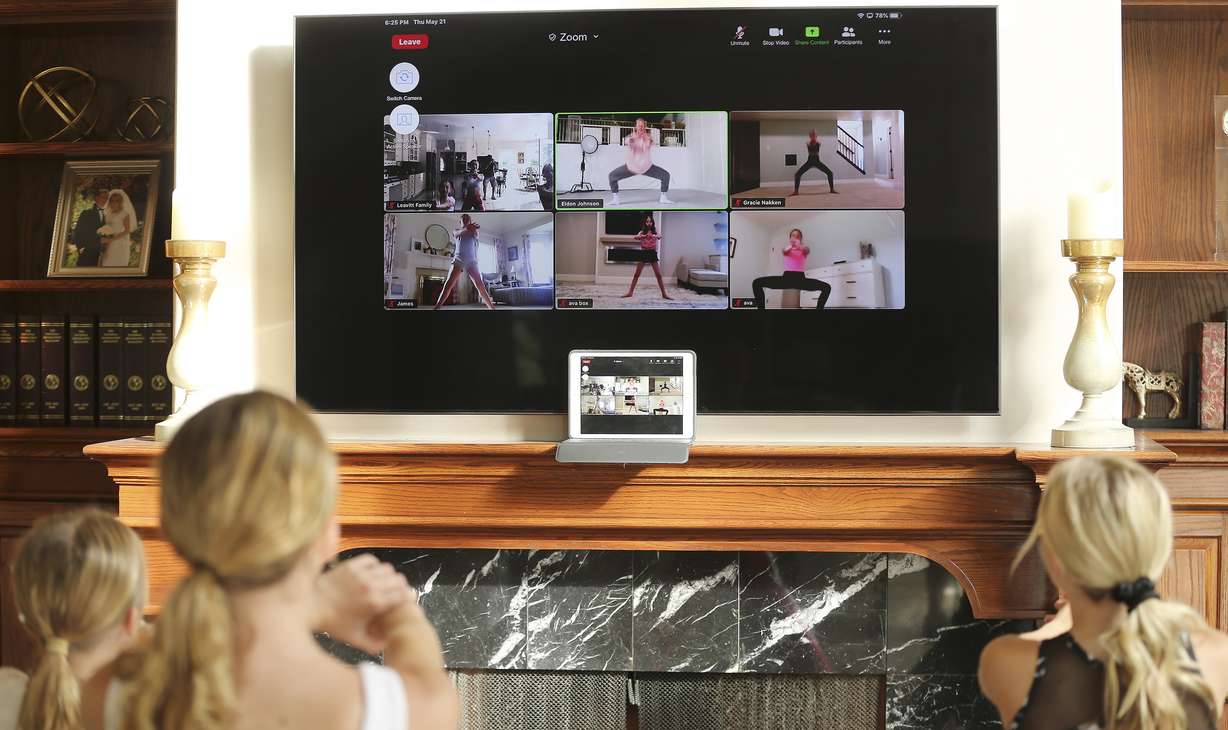 Question: How do you think the pandemic might impact your life in the future?
16-year-old East High (Salt Lake City) student: "I think the pandemic is going to make me a lot more appreciative for being able to go to school every day and interact with friends and family on a daily basis." (May 21, 2020)
16-year-old Copper Hills High (West Jordan) student: "The pandemic may impact my life for the better and for the worse – we may have to continue wearing masks and that is a controversial topic in itself, but I also think that the pandemic has impacted me in making me realize that I shouldn't take things for granted, like getting a cup of coffee, going to the theaters and enjoying some popcorn, seeing my close relatives, etc." (Sept. 10, 2021)
16-year-old Stansbury High student: "I know if I am ever going to feel comfortable going into public without wearing a mask in the near future. Going back to school is going to be insane. My school building is a 4A but we have a 5A amount of students, so we're already packed in 40 to a class. I don't know how we are going to be safe." (May 25, 2020)
Question: What do you want future generations to know about what it's like to experience a pandemic?
12-year-old Albion Middle School (Sandy) student: "Before this pandemic, I was plenty happy. I just didn't realize it. I wanted more, more, more. Don't take your life for granted! Things can change quickly like it did for us, and you want to spend the time you have with gratitude. I have had so much family time lately, and we will probably never have this again. It is so strange for this to happen, it feels like a dream. I tell myself that it is just a small vacation, it isn't really happening. Yet every night I can't sleep. There is so much fear going around. People are dying! We don't know if there will ever be a vaccine for this, and we don't know all the answers. At first, it was fun not to have school. Now I'm just tired of not going to school. I will never complain about it again." (May 11, 2020)
18-year-old high school student in Centerville: "I would want future generations to know that it sucks. It's scary, strange and life-changing— but it's not the end of the world. Sacrifices are necessary, like not seeing friends or family, not following your normal routine, and not doing things you've looked forward to. It's also mind-numbingly dull. But, there's still an oddly comforting sense of unity in how everyone is struggling at the same time, and there's still always hope and dreams for when things have returned to what they once were." (June 15, 2020)
13-year-old middle school student in Jensen: "I want them to know that it is hard, but it is for the best. It gets really frustrating at times, to the point I just want to give up, but I keep going. I know that it is all for the best and it'll get better soon." (May 5, 2020)
Jennifer Ortiz, director for the Utah Division of State History, said all of the responses show both a sense of a loss but also "resilience" as they made it through the pandemic. She believes the answers will have a profound impact on future generations.
"Their answers show that history is happening now," Ortiz said. "Similar to how we collectively looked at the 1918 Influenza for answers to today's pandemic, future historians will have this as a resource when looking to understand the experience of children in Utah."
×
Photos
Related Stories