Estimated read time: 4-5 minutes
This archived news story is available only for your personal, non-commercial use. Information in the story may be outdated or superseded by additional information. Reading or replaying the story in its archived form does not constitute a republication of the story.
Ah, rush hour in Utah.
You're driving down the freeway with a mass of cars, all of you just trying to make it home in time for dinner.
In the far right lane, you're following a minivan whose driver is clearly preoccupied with something in the back seat. To avoid a potential fender-bender, you use your turn signal (good job!) and step on the gas as you enter the other lane.
But wait—now the car in front of you starts drifting in and out of their lane. Annoyed, you accelerate and change lanes again, shooting a disapproving glance toward the driver. (Someone on a cell phone. Typical!)
With very little patience to spare, you make a break for the left lane, eager to get home as quickly as possible. And that's when a Buick pulls out in front of you—a full 10 mph below the speed limit. In the fast lane.
Well, that does it. You yank the steering wheel to the right, hit the gas as hard as you can, and leave all those inept drivers in the dust.
Now—which of these drivers is most likely to cause an accident?
The answer may (or may not) come as a surprise.
Unfortunately, while Utah is known for many things, good driving isn't one of them. In fact, Utah is the fifth most accident-prone state in the country, according to a study by QuoteWizard. The Utah Highway Safety Office reported 53,166 crashes in 2020, which resulted in 23,309 injuries and 276 fatalities.
Many factors contribute to these accidents, such as poor weather and distracted or careless driving. But if the state has any hopes of drastically decreasing the number of personal injuries and deaths on Utah's roadways, it starts with identifying the No. 1 problem.
What's the No. 1 cause of car accidents in Utah?
Cell phones, distracted drivers, bad weather—each of these is a definite hazard on the road. But according to a report from the Utah Department of Public Safety, speeding is the leading cause of traffic fatalities in Utah.
In 2016, excessive speed was a factor in 38% of fatal crashes, and speed-related crashes were 2.7 times more likely to be fatal than others. Utah Crash Facts states that speeding is dangerous because it:
Magnifies drivers' errors;
Extends the distance necessary to stop a vehicle;
Increases the distance a vehicle travels while the driver reacts to a situation;
Reduces a driver's ability to steer safely around curves or objects in the road;
Decreases the effectiveness of vehicle design features, such as seat belts;
Reduces the stability of the vehicle structure;
Increases the number of crashes;
Increases the severity of crashes. For every 10 mph over 50 mph, the risk of death in a crash is doubled.
People need to remember that speed limits are the law— and they're there for a reason.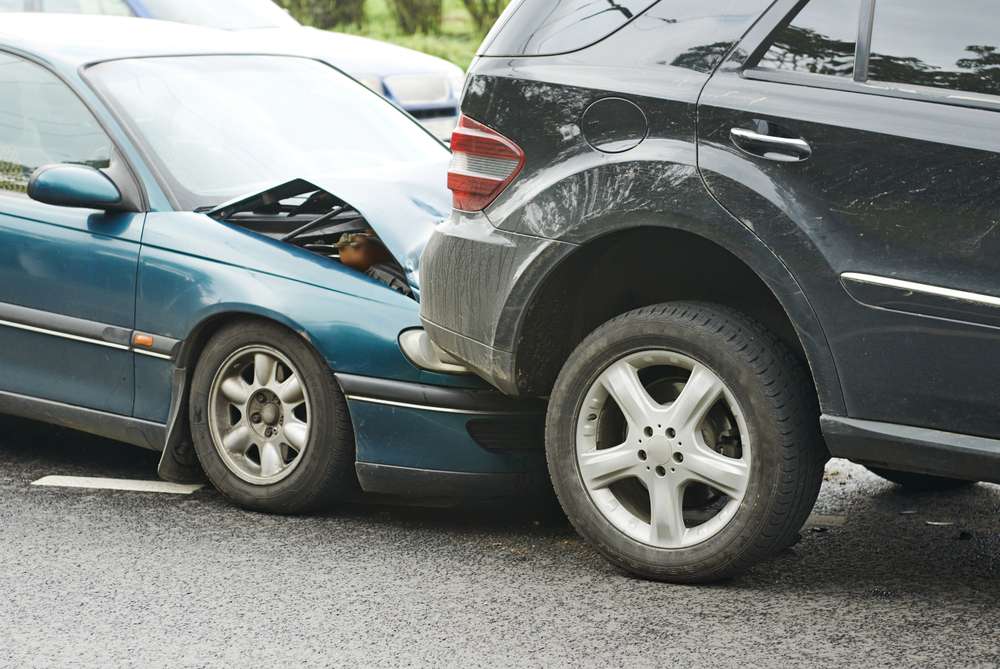 Make Utah roads a safer place to drive
Want to make a significant impact on the safety of Utah drivers? Follow the speed limit. It may seem like an obvious solution to the problem, but too many people aren't doing it.
And if you think you're safe to drive 5 mph over the speed limit (as many people do), it's time to put on the brakes.
In an interview with KSL, Utah Highway Patrol Sgt. Nick Street said troopers would start pulling drivers over for speeding—no matter how little they're going over the speed limit.
"Our administrators said we need to have zero tolerance for anything above 70 or 80 mph, respectively to where those speed limits are implemented," he said.
But Street was also quick to point out that the speed limit is for ideal conditions only. Since the weather can turn dicey quickly along the Wasatch Front, he urged people to practice extra precautions when this happens.
"We need to get a cultural shift across the state that 80 mph is the fair weather, perfect day speed limit. If it's anything other than that, you need to be going slower than that maximum speed," he said.
Injured in a car wreck? Call the Advocates!
In a perfect world, everyone would obey all traffic laws and there would be no accidents. But until that happens, you need someone who will fight for the compensation you deserve when the unexpected occurs. If you've been injured in a car wreck or accident, don't just hire any personal injury attorney—hire an Advocate.
Since 1993, the attorneys with The Advocates have helped thousands of injury victims win maximum compensation they were legally owed from the big insurance providers. When you're dealing with the pain, frustration, and financial difficulties of an accident or injury, you need the best attorney available in Utah. Call The Advocates today!
For a free consultation, call (385) 350-8460, or visit utahadvocates.com for more information.
×