Estimated read time: 6-7 minutes
This archived news story is available only for your personal, non-commercial use. Information in the story may be outdated or superseded by additional information. Reading or replaying the story in its archived form does not constitute a republication of the story.
Immediately after a car accident, you might feel relatively fine aside from a few scrapes and bruises. But don't be fooled. The adrenaline and endorphins your body releases in the moment can distract you from your pain and any underlying issues, according to WebMD.
Because it can take several hours, days or even weeks for injury symptoms to show up, many people fail to get the medical attention they need following an accident. Unfortunately, failing to seek care in a timely manner could mean you're saddled with the costs of your injuries.
To help you avoid both physical and financial pain, here are some symptoms to watch out for after you've been in a car accident.
Back pain
Back and spine damage are some of the most common car accident injuries — and they can often be serious, says The Advocates. Even a minor twinge could indicate an underlying issue that needs medical attention. WebMD suggests seeking immediate medical attention for back pain after an accident so that your doctor can rule out fractures, herniated disks or other potential problems.
Neck pain or stiffness
Another common car crash injury is neck pain or stiffness. Whiplash — the forceful, back-and-forth or side-to-side movement of your neck — is commonly caused by rear-end accidents, according to the Mayo Clinic. With any luck, your doctor can help you eradicate your neck pain with medication and exercise over a few weeks. However, some unlucky car crash victims deal with chronic pain or long-lasting complications after an accident. The best thing to do? Seek help right away.
Stomach pain
You'll likely sustain a few scrapes or bruises from your seatbelt after a high-impact accident. But if you notice that a bruise around your abdomen gets larger, or if your stomach pain gets worse, this could be a sign of internal bleeding.
Healthline also has a list of symptoms to watch for that can accompany internal bleeding. But since it's hard to diagnose what you can't see, the safest thing to do is to see your doctor.
Nausea
Nausea and vomiting are some of the tell-tale signs of a concussion, according to the Centers for Disease Control and Prevention. While these symptoms usually show up soon after an injury, the CDC also warns that it can take days for them to manifest. If you feel sick or nauseated after an accident, head to the hospital.
Fatigue or trouble sleeping
The emotional and physical duress of a car accident is enough to make anyone feel worn out. But if you're excessively tired or notice major changes to your sleeping patterns, this could signal something more serious. The National Institutes of Health reports that 70% of patients with a traumatic or even mild brain injury experience sleep disturbances. Don't snooze on getting it checked out.
Swelling
Since swelling is your body's response to injury, it's one of the easier symptoms to recognize. Medical News Today states that swelling can indicate a broken bone or other medical concern, so it's important to seek medical attention right away.
Headaches
It's easy to dismiss a headache as something trivial (particularly if you're prone to getting them). Prolonged head pain after a car accident, however, is something you shouldn't ignore. Your headaches could be related to neck or spine injuries, or they could signal possible brain damage. Even if the pain is initially mild, don't wait to get checked out.
The National Institutes of Health released a case report about delayed-onset headaches after car crashes and found that seeking medical attention right away was crucial. One patient initially presented with "uncomplicated low back pain, neck pain and headache," which progressed to neurological issues after one month. Bottom line: When it comes to your head after an accident, don't take any chances!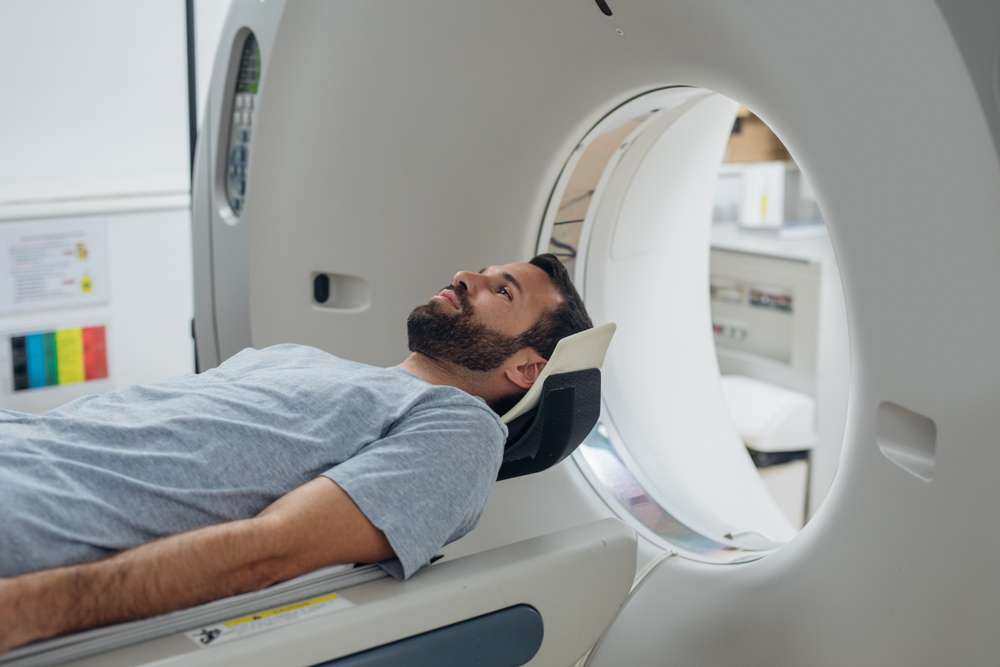 Blurred vision
If you can't see clearly after an accident, it's time to see a doctor. WebMD lists blurred vision as one of the many early signs of a concussion or brain injury.
Numbness and tingling
Numbness or tingling in any part of your body following an accident is never a good sign. It might mean you've experienced nerve damage or a herniated disk, according to Healthline.
Behavioral changes
Not all car accident injuries are physically painful. In fact, one of the most common and serious long-lasting side effects is the mental and emotional toll the experience takes on victims. WebMD reports that "at least one-third of all people involved in nonfatal accidents have posttraumatic stress disorder, persistent anxiety, depression, and phobias one year after the incident."
Of course, mental, emotional and personality changes can happen after a physical injury — especially brain trauma. According to BrainLine, traumatic brain injury (TBI) can cause someone to feel uncontrollable anger, aggression or other negative behaviors. If you're not acting like yourself after an accident, a brain injury may be to blame.
Injured in a car wreck? Get help right away!
Car accident injuries are bad enough without having to worry about the mental, emotional and financial burdens that come with them. If you've been injured in a car wreck, don't wait to get the medical and legal help you need to get back on your feet. The Advocates attorneys will do whatever it takes to help you win maximum compensation for your injuries and losses. Call 801-326-0809 or visit utahadvocates.com to start your road to recovery today.
If you want to ensure that you have fair and adequate insurance compensation after an accident, contact The Advocates any time of day for a free consultation. They'll assess your case and work hard to get you the fair settlement that you deserve. Call (385) 350-8460 or visit utahadvocates.com. You won't pay a dime unless they win.
×