Estimated read time: 3-4 minutes
SALT LAKE CITY — Here are 10 stories you may have missed over the weekend. As always, click on the headline to read the full story.
1. Family of man killed in police shootout tried to persuade him to surrender
Thomas Joker rushed to a Taylorsville 7-Eleven late Wednesday as blue lights flashed and officers trained their weapons on his younger brother in a parked SUV. He spoke to 20-year-old Anei Joker over the phone, trying to calm him down, but his brother emerged from the car shooting, according to police.
2. Latter-day Saint missionary hospitalized after being shot in Alabama church
A missionary for The Church of Jesus Christ of Latter-day Saints is in serious but stable condition after being shot in an Alabama church building, a church spokesman said Saturday.
3. Man in custody after police say he threatened family, officers with gun
A Weber County man is in police custody facing several charges in connection with an incident where police say he fired a gun in a home and threatened family members and police officers.
4. 2 men suspected of human smuggling after Grand County deputies find 12 people in van
Two men are facing several potential charges of aggravated kidnapping in connection with what the Grand County Sheriff's Office suspects is a case of human smuggling.
5. Stockton man arrested in child porn investigation
A man has been arrested for investigation of 10 counts of sexual exploitation of a minor after police seized a computer he possessed, which they say contained child pornography.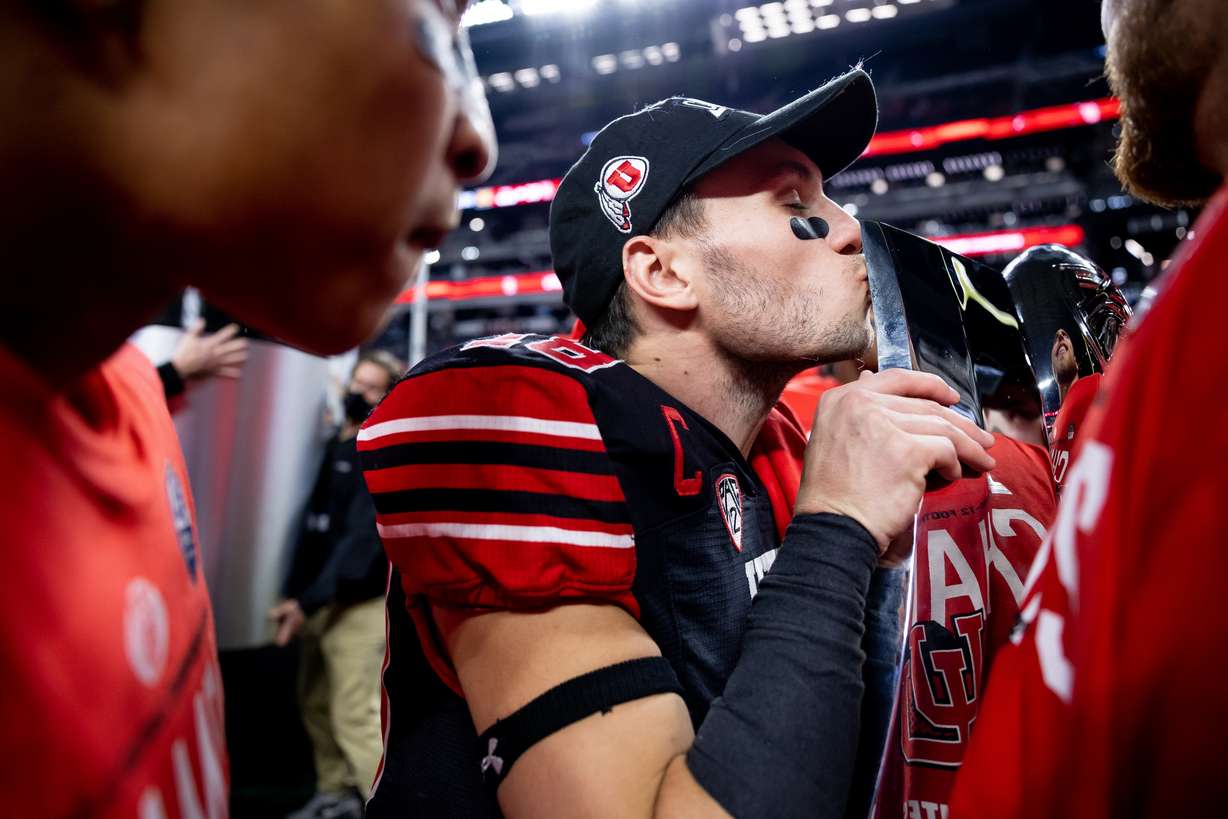 Sports
1. Utah moves up to 11 in CFP, BYU slips to 13 as 4-team College Football Playoff set
Utah shot up to No. 11 in the CFP's estimation, and BYU lost a spot to No. 13, trailing ACC champion Pittsburgh at No. 12. The Utes and Panthers punched New Year's Six Bowl berths with league titles, making the lowest-ranked at-large berth Michigan State.
2. California dreaming: Utes to play Big Ten's Ohio State in 2022 Rose Bowl
If the roses in between the players' teeth didn't give it away, the Utes secured a spot in the 2022 Rose Bowl in Pasadena, California — the Granddaddy of Them All — played on New Year's Day.
3. No. 13 BYU to report to Independence Bowl against UAB
The Cougars were on track for a New Year's Six bowl game, and perhaps could have made it had Baylor not beaten Oklahoma State in the Big 12 championship game, among other results. Instead, they'll report to Shreveport on the second day of bowl season at 1:30 p.m. MT on Saturday, Dec. 18 on ABC.
4. Utah State to take on Oregon State in LA Bowl
The Aggies will face Oregon State in two weeks from Saturday, in a matchup between two schools who once claimed Andersen, a current volunteer staff member at Weber State, as their head coach.
5. One stop: The Jazz explain defensive stand that won them the game in Cleveland
All the moves that Cleveland's Darius Garland used to drop 31 points were on full display. He dribbled in, hesitated, tried crossovers, but he never shook Mike Conley. Garland was forced into a deep 3-pointer from near the logo and the Jazz disrupted a couple tip-in attempts enough to survive with a 109-108 victory.
×