Estimated read time: 3-4 minutes
AVON, Cache County — Utah wildlife officials view Cinnamon Creek, just north of the Weber and Cache county lines, as an "important" area for creatures that call it home.
"There's a lot of important habitat for various species, including sage grouse, sharp-tailed grouse and some of our big game species," said Faith Heaton Jolley, a spokeswoman for the Utah Division of Wildlife Resources.
Cinnamon Creek also contains a "genetically pure" Bonneville cutthroat trout population, according to Mike Canning, the division's assistant director.
It's an area that has been open to hunters and anglers alike through a lease with the Utah School and Institutional Trust Lands Administration. So when the land came up for auction, possibly removing the land from public use, DWR officials decided they needed to swoop in and grab it. And that's exactly what they did.
The Utah Division of Wildlife Resources was declared the winner of an auction for the 8,107-acre Cinnamon Creek property located west of Ant Flat Road and southeast of Porcupine Reservoir. SITLA previously owned the land but it was put up for auction which began last week; the auction closed Tuesday afternoon.
Per the auction website, the winning bid was a tick over $20 million — about a half-million above the minimum bid price of $19.5 million that SITLA had set. Jolley said the division received "significant funding" from multiple organizations and government entities such as the Mule Deer Foundation, Sportsmen for Fish and Wildlife, the Rocky Mountain Elk Foundation, The Nature Conservancy, the state of Utah and the U.S. Fish and Wildlife Service that helped the DWR place a bid.
Division officials say they plan to make the site their 193rd wildlife management area.
"This is kind of a significant moment for not only wildlife but also wildlife enthusiasts, to be able to still access this public land," Jolley said. "With us getting this property, we are going to manage it as a wildlife management area, so it'll be set aside for different species to use as habitat area throughout the area, and it will also still provide that wildlife-related recreation, like hunting and fishing."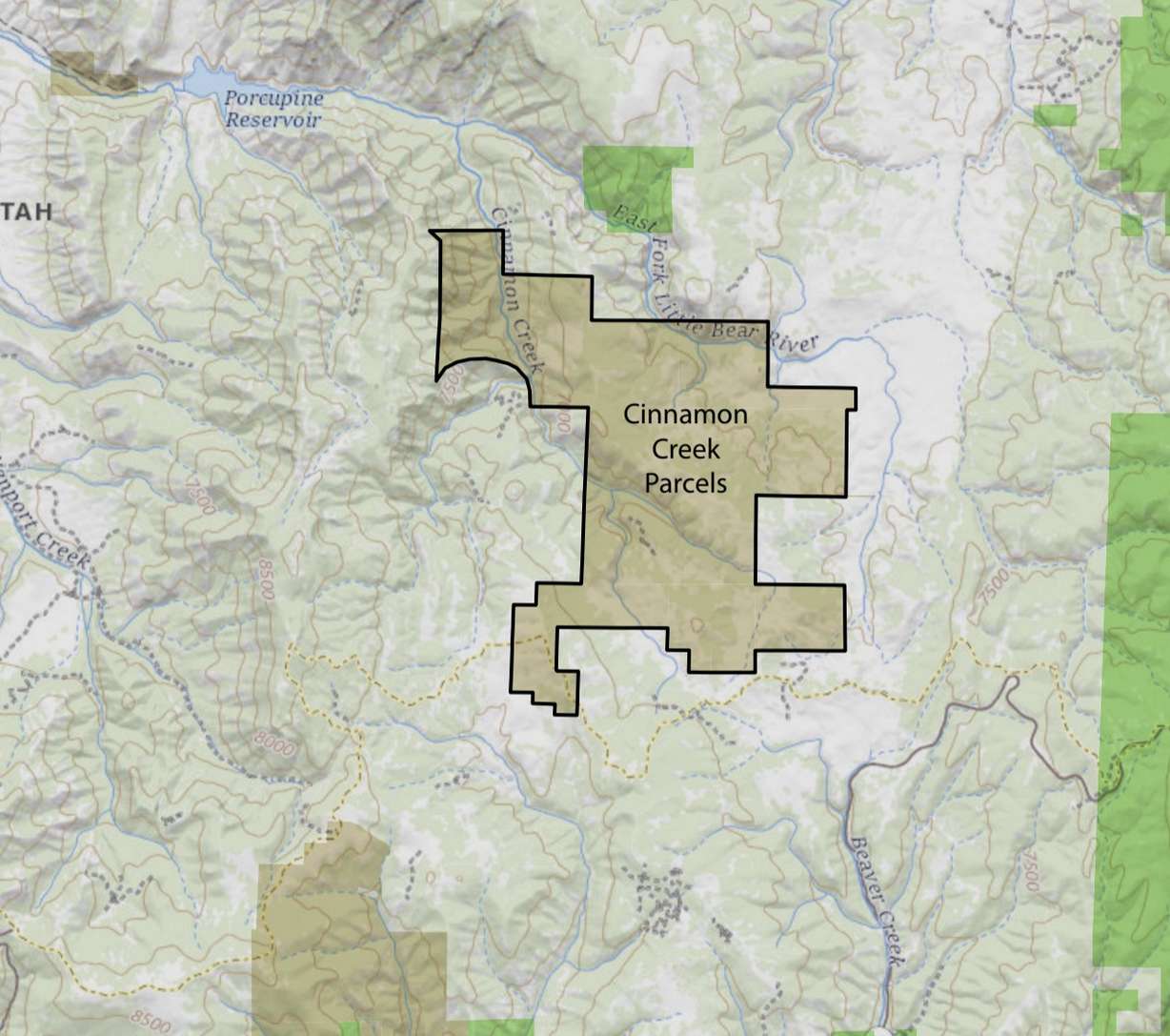 The property will shift from state-owned trust lands to state-owned public lands through the purchase. It's a technical change but means that the land will remain open to visitors, which was the reason behind the bid. With the purchase, those who came to the area to hunt, fish or just observe wildlife will be able to continue to do so.
Canning said the property is important since most of the area around it is currently private land. In addition to keeping the area public, division officials say the purchase helps "mitigate wildlife depredation on private property."
The was no timeline provided for when the management transfer will happen. Jolley added she doesn't know when new signage will be installed. All of that is to be sorted out in the future.
"We are extremely grateful to all the conservation groups who also realized the significance of this property for wildlife and the public, and contributed funds to allow us to purchase it," Canning said, in a statement. "We also appreciate the support of the Utah Legislature — including Rep. Casey Snider, whose district includes this property — throughout this process. It would not have been possible without the contributions and support of our many partners. We are thrilled to have preserved another area for wildlife and wildlife-related recreation."
×
Photos
Related Stories