Estimated read time: 4-5 minutes
PLAIN CITY — They could've given up on her, but never did.
When Timea Gardiner first felt the pains of knee injuries that ultimately cut her junior season at Fremont short, a lot of her recruiting interest could have gone the other way.
Several teams didn't step away from the five-star power forward from Plain City, though. Among them: Oregon State.
That loyalty, combined with the potential sign from above of a pair of bright orange Nikes that Gardiner bought when she was in seventh grade, led Fremont's five-star forward to Wednesday, when she sent in her National Letter of Intent on the first day of the early signing period while celebrating in the gym surrounded by friends, family and coaches.
"All the schools were there for me throughout the whole process. But Oregon State was constantly checking up on me, seeing how rehab was going, and just always involved," said Gardiner, the No. 6-rated overall player in the class of 2022 by ESPN and No. 2 power forward in the country. "They genuinely wanted to know how I was doing, so it became kind of a given that this was the place for me."
Of course, it was easy to do. Oregon State coach Scott Rueck inked the No. 3-rated recruiting class in the nation Wednesday, a four-person class highlighted by Gardiner and fellow five-star post Raegen Beers from Littleton, Colorado.
The Beavers are the only team not named UConn to sign two top-10 prospects in the class of 2022.
"Scott's created a very family-oriented culture, and a winning culture — and I wanted to go somewhere that I felt cared for as a person, player and student," Gardiner said. "Oregon State is the perfect place. I connected with Scott right away — our first call was 45 minutes, and that's a long time for me.
"The way they recruited me, they let me do my own thing. They weren't as hands on, which I appreciated."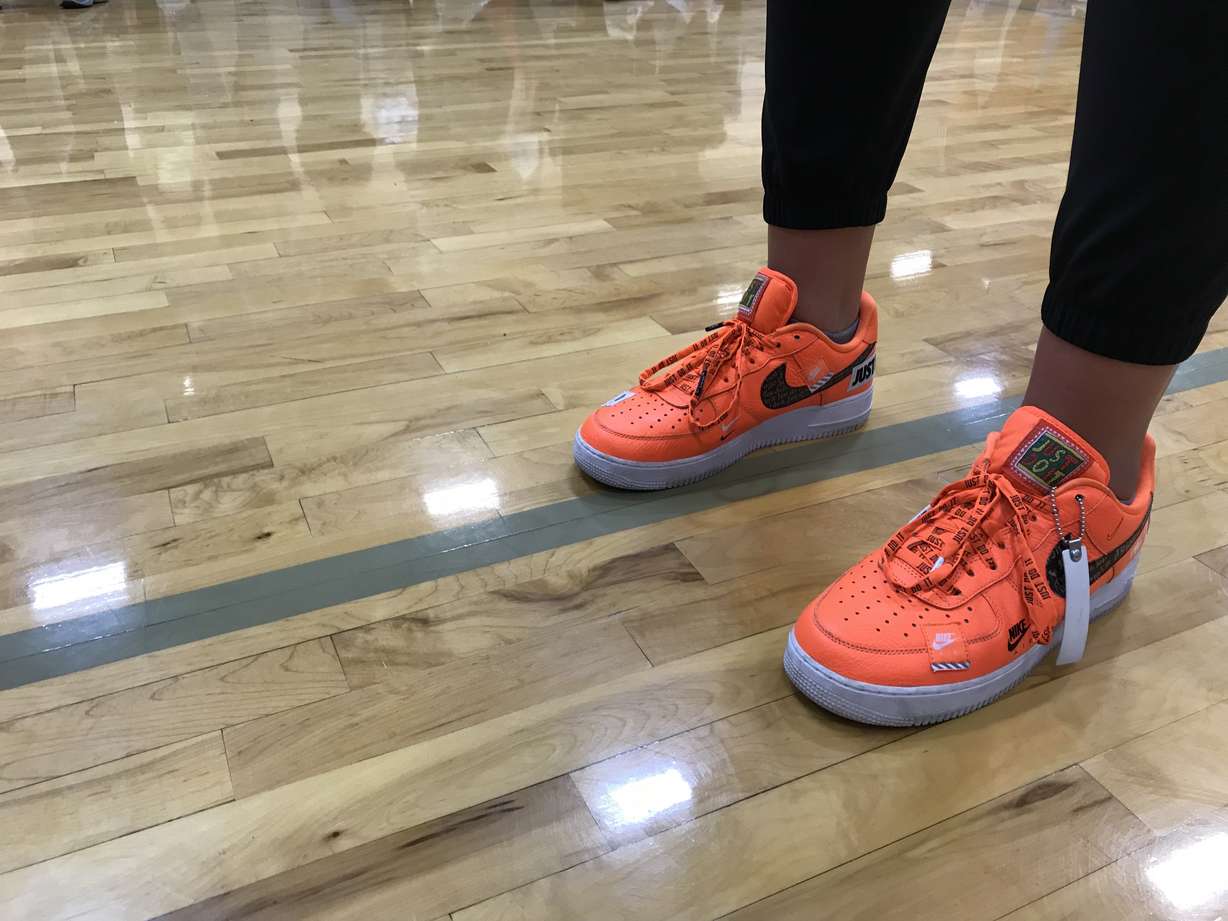 A member of the United States' U-16 national team in 2019 and two-time first-team all-state in 6A, Gardiner took most of the 2020-21 season off her feet while recovering from a variety of knee injuries that "could've been much worse," she admits.
The Silverwolves still won the 6A state title — their second in four years, led by BYU signee Emma Calvert and another USA Basketball product in Maggie Mendelson — and Gardiner was along for the ride the whole way, on the bench, acting as another assistant to tenured head coach Lisa Dalebout.
Gardiner averaged 14.7 points, 6.7 rebounds, 2.3 assists and 1.4 blocked shots per game as a sophomore in 2019-20, when she won MaxPreps Player of the Year. She averaged about the same a year later while playing in just 13 games due to injury — and has even bigger plans for her senior year.
Namely, the Silverwolves have a title to defend.
"That's what's on the agenda next," Gardiner said. "First is Springville, and then we'll take it game by game and have fun for the team. I'm excited for this year."
Around the state, athletes in Olympic and non-revenue sports initiated the early signing period by sending a National Letter of Intent to their school of choice. That includes local colleges like Utah Valley women's soccer, which added Westlake midfielder/forward Pyper Vance to its five-player early signing class.
"Pyper is a local product of Celtic FC," UVU coach Chris Lemay said. "We have a number of current players that have come from Celtic and we are excited to welcome Pyper to the crew. She is very comfortable on the ball and has good vision. She will fit into our midfield nicely."
Here's where other Utah high school athletes signed during the NCAA's early signing period for most sports outside of football. You can send others to onlinesports@ksl.com and we'll update the list regularly.
---
Basketball
Collin Chandler, SG, Farmington (BYU)
Chris Bunch, G, Wasatch Academy (Syracuse)
Camden Heide, F, Wasatch Academy (Purdue)
Roddy Gayle, G, Wasatch Academy (Ohio State)
Timea Gardiner, PF, Fremont (Oregon State)
Kylee Mabry, G, Davis (Utah Valley)
Tessa Chaney, F/C, Westlake (Utah Valley)
Jaeden Vaifanua, F, Corner Canyon (Utah Valley via Wyoming)
Teya Sidberry, F, Judge Memorial (Utah)
Alyssa Blanck, G, Olympus (BYU)
Baseball
Mason Cook, C, Farmington (Hawaii-Hilo)
Soccer
Pyper Vance, MF/F, Westlake (Utah Valley)
Grace Kirby, F, Fremont (Weber State)
Tayiah Lambert, GK, Syracuse (Weber State)
Samantha Kearns, MF, Farmington (Weber State)
Ella Sanders, MF, Northridge (Weber State)
Koda Hoaglin, MF, Ben Lomond (Lower Columbia College)
Camryn Jorgensen, F, Lone Peak (BYU)
Erin Bailey, F, Layton (BYU)
Taygan Sill, GK, Davis (BYU)
Avery Frischknecht, F/MF, Springville (BYU)
Sierra Pennock, MF, Timpanogos (BYU)
Izzi Stratton, MF/D, American Heritage (BYU)
Allie Fryer, F, Maple Mountain (BYU)
Emma Neff, MF, Olympus (BYU)
Talia Winder, D, Green Canyon (Utah State)
Tess Werts, MF, Corner Canyon (Utah State)
Hannah Roe, MF, Layton (Utah State)
Golf
Berlin Long, Lone Peak (BYU)
Hunter Howe, Weber (Utah via Weber State)
Tanner Telford, Morgan (Utah)
Jackson Mauss, Corner Canyon (BYU)
Maddox Vincent, Corner Canyon (Dixie State)
Gymnastics
Kylie Eaquinto, Timpanogos (BYU)
Volleyball
Kelli Jo Burgess, MH, Lone Peak (Utah)
Hailee Garcia, S, Syracuse (Saint Mary's)
×
Photos