Estimated read time: 4-5 minutes
This archived news story is available only for your personal, non-commercial use. Information in the story may be outdated or superseded by additional information. Reading or replaying the story in its archived form does not constitute a republication of the story.
It's been several months since the accident. Repair fees and hospital bills keep piling up and you haven't heard anything from your insurance company. Meanwhile, you're still recovering from your injuries and have had to take several weeks off work.
As the pressure builds and your stress level rises, you finally get a notification from your insurance company. They've agreed to pay you a small chunk of cash to help get you back on your feet. At first, the offer seems tempting. After all, you need money and you need it right now. Surely, they've done the work of estimating damages and come up with fair compensation. Right?
Not so fast.
Before you accept a quick settlement with your insurance company, there are a few things you should know. Insurance companies aren't in the business of philanthropy—they're in the business of making money. And that means paying out as little as possible to their clients. So, if an offer seems too low, it probably is. Even if you think things look fair on the surface, there's a good chance you may be underestimating your current and future costs.
A personal injury attorney can help you determine how much money you're entitled to and help you gain maximum compensation. (According to a survey conducted by the legal website Nolo, clients who held out for a better deal received settlements that were $30,700 higher, on average.)
In the meantime, it may be helpful to understand exactly how insurance companies get away with keeping settlements so low.
Your settlement offer may have been automatically computed
If you think insurance adjusters are carefully reading over every single claim that's filed, think again. Because they're inundated with paperwork, these claims are often initially processed through a software system. Much like your Facebook or Instagram feeds, these systems operate on an algorithm that does the work for them. A popular one is called Colossus.
"The problem with Colossus is that it cannot take the place of human beings' understanding of human suffering," writes Christopher Michael Davis for Avvo.com.
"Colossus will not take into consideration the human factors, such as stress, pain, inconvenience, loss of enjoyment of life, loss of consortium (if injuries from an accident have affected the person's relationship), inability to participate in the things that you enjoy most, or any number of other things that a juries and judges will consider."
The automatic settlement amount computed by these software programs is usually in the best interest of the insurance company—not yours.
Insurance companies purposefully drag out the claims process
When the clock's ticking for you to get the money you need in the aftermath of an accident, you might be tempted to take the first settlement offer you get. Insurance companies know you need money and hope you'll cave for a low settlement. Sometimes they'll purposely drag out a claim to dampen your enthusiasm to seek fair compensation. They may be hard to reach, or they may ask for documentation that they don't need.
If this happens to you, it's an example of bad faith. According to Investopedia, "Bad faith insurance refers to an insurer's attempt to renege on its obligations to its clients, either through refusal to pay a policyholder's legitimate claim or investigate and process a policyholder's claim within a reasonable period."
It's well within your rights to pursue legal action if this happens to you.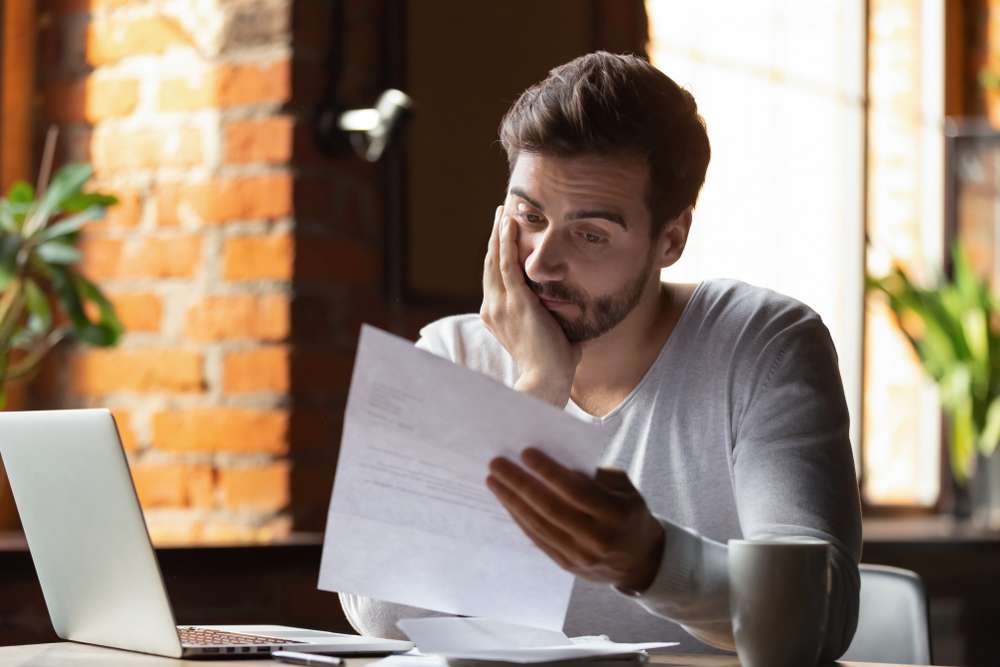 Low-ball offers are common
You should know that low-ball settlements from insurance companies are common. Because they want to come out on top of any situation, insurance companies and adjusters do anything they can to save money. They usually know how much time and money certain cases take, so they're quick to offer a low settlement and minimize their headaches.
You're not obligated to accept the first offer you get—nor should you. Never assume you're getting fair compensation from your insurance company. Before you take that first offer, be sure to seek professional legal help.
Get a fair settlement with help from The Advocates
If you think you're entitled to more money in a settlement, contact The Advocates any time of day for a free consultation. They'll assess your case and work hard to get you the fair settlement that you deserve. Call (385) 350-8460 or visit utahadvocates.com. You won't pay a dime unless they win.
×